For all enquiries relating to this site please contact
Peter Garwood: NEW NUMBER as of 21st April 2022 (01600-712164) / MOBILE 07412-869027
or email me at pgarwood@globalnet.co.uk
Click on the Barrage Balloon or click on the text underlined to navigate the site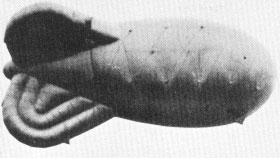 History of No. 924 Balloon Barrage Squadron (East Lancashire) March 1938 to June 1940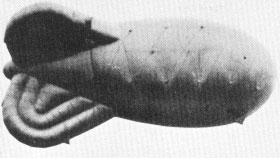 History of No. 924 Balloon Barrage Squadron (East Lancashire) June 1940 to December 1942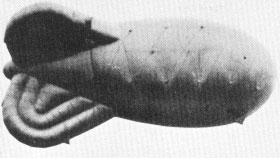 History of No. 924-930 Balloon Barrage Squadron (East Lancashire) January 1943 to November 1944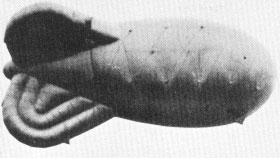 2089738 Leading Aircraftwoman Rosina Alice May Cuming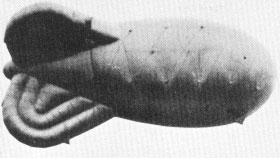 Flight Sergeant (Temporary Warrant Officer) 512168 James Charles Christopher Cook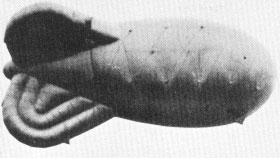 Flying Officer 136647 Ernest Keeley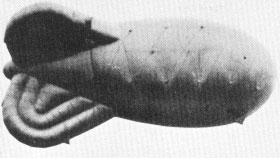 No. 980 Balloon Barrage Squadron Moves from Abadan to Egypt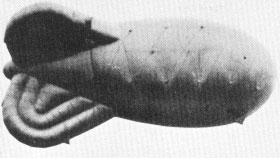 BBRC - All about us and our history and how to join. UPDATED APRIL 2022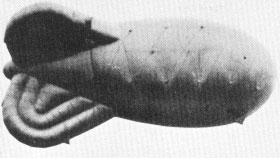 Aerial Bodies2022 by Lily Ford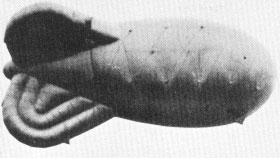 Fallen Heroes of World War II- In Proud and Honoured Memory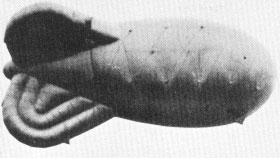 Arthur Goldsmith Airman 1st Class, 2nd Balloon Squadron (part of the 7th Balloon Wing).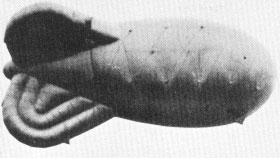 2271 Section Officer Zena Beatrice Taylor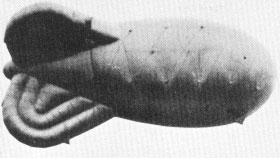 884128 Aircraftwoman 2nd Class Gladys Wendy Bradwell 941 Balloon Squadron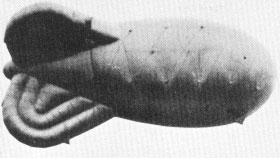 The Three Page Girls, Site 74, No.937 Squadron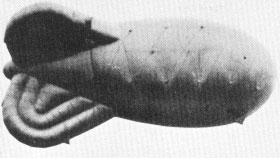 2018720 Aircraftwoman 1st Class Dorothy Winifred Oliver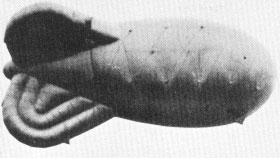 476938 Aircraftwoman 1st Class Marion Jean Hind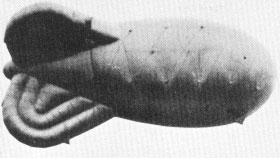 852848 Leading Aircraftman William Boardman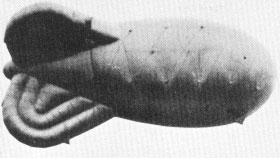 SNIPPETTS FROM THE WARTIME PAPERS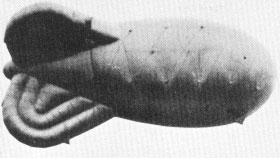 Balloon Squadrons Play Cricket During the War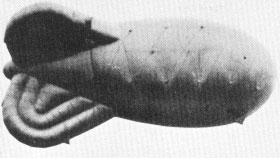 Peter    One of the Forgotten Few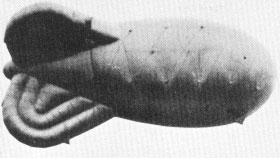 938 Squadron Becomes the First English Squadron to Down a German Bomber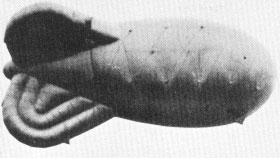 William Henry Laurie Was Almost Charged with Treachery and Shot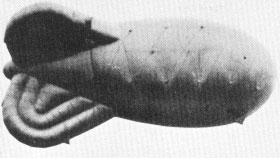 Walter Mitty Surfaces in No.914 Squadron at Northfield Birmingham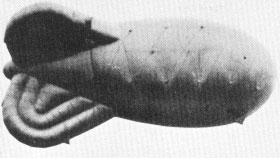 The First Fatalities from a Barrage Balloon Cable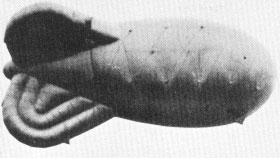 The First Woman to Die on Active Service in the Second World War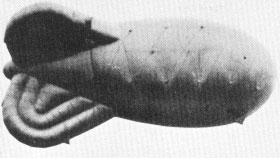 Balloon Cable Tragedy in Sussex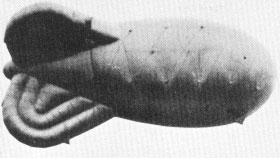 Freak Accident with Barrage Balloon Causes Car to Take Off!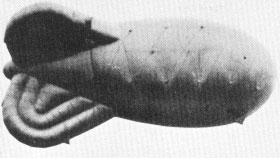 Mary Pratt Crushed by Barrage Balloon 1942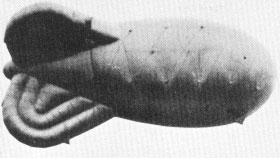 Youngest Member of a Balloon Crew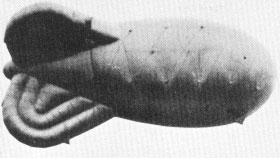 British Man Sent Secrets of Balloon Barrage to Germany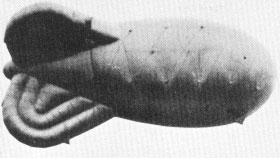 How My Sister Won The War by Alan Rimmer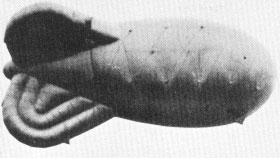 NEW!! Investigation of Death on Active Service of 630150 Aircraftman 1st Class Nathaniel McGrady
949 Balloon Squadron at Crewe.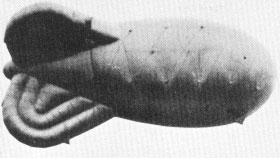 Rev. George Kendall O.B.E. Chaplain to No.910 Balloon Squadron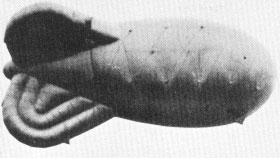 Flying Officer Reginald Barrable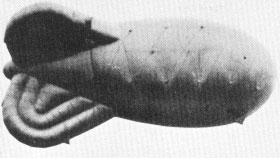 NEW!! Cinefilm Taken by 1123713 Flying Officer Reginald Barrable from 1930 to 1970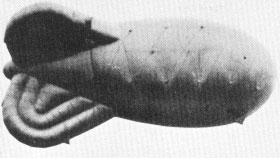 Obituary for Alan Keith Rimmer Member No. 402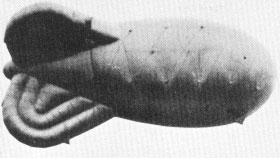 Obituary 2017049 Leading Aircraftwoman Mary Molly Alice Elizabeth Russell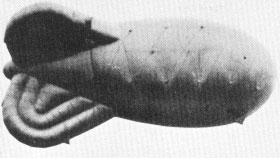 NEW!! Henrik Melder and No.990 Squadron Sri Lanka (Formerly Ceylon)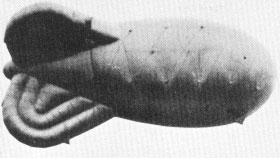 NEW!! 1155948 Leading Aircraftman Frederick Taylor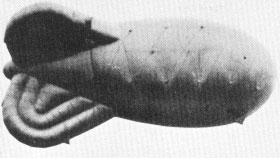 NEW!! Acting Squadron Officer Diana Mary BARTON OBE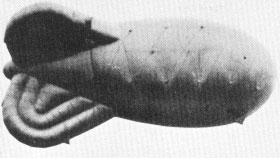 NEW!! Formation of a Balloon Depot at Kidbrooke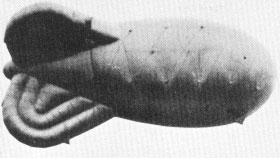 NEW!! 1164531 Aircraftman 2nd Class Sidney Frank Garraway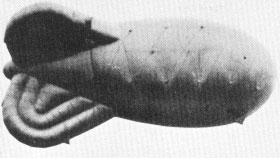 NEW!! Auxiliary Territorial Services in World War Two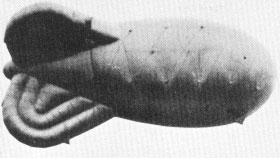 Derek Webb, 1927 -2020, President of the Ballooon Barrage Reunion Club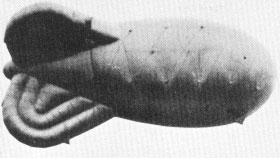 2031348 Leading Aircraftwoman Eleanor J. Bostock (Nee Howard)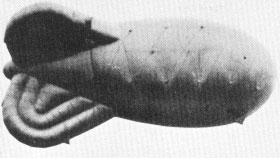 2019493 Leading Aircraftwoman Irene Lucy Whiteside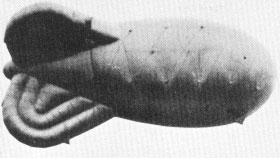 513948 Warrant Officer Henry Higgins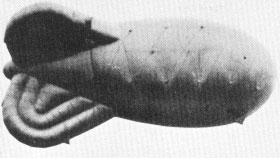 1279034 Leading Aircraftman George Mayo Lewis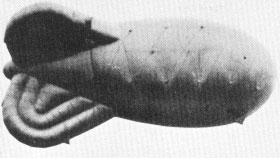 Leading Aircraftman Eric Neville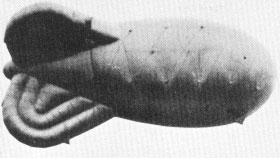 Auxiliary Territorial Services in World War Two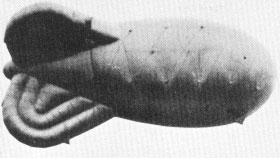 Roll of Honour - Fallen Comrades of Balloon Command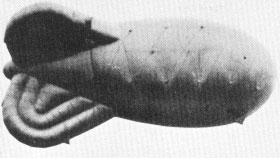 2080759 Leading Aircraftwoman Kathleen Elsie Cooper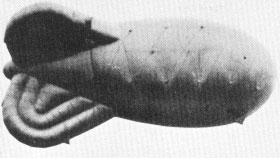 NEW!! 990 Barrage Balloon Squadron during WWII.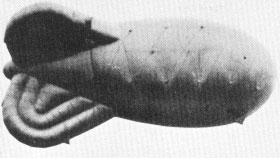 134025 Leading Aircraftwoman Celia Mary Morris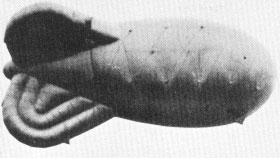 The Very First Women's Auxiliary Air Force Balloon Barrage Operators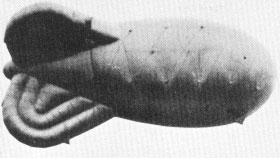 1002262 Aircraftman 1st Class John Vincent Elliot Bullough 920 Squadron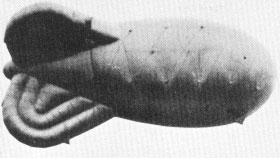 The First Fatal Casualty in Balloon Command September 2nd, 1939.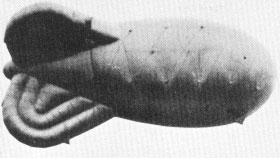 852019 Leading Aircraftman William Aitken Osborne B.E.M., 917 Barrage Balloon Squadron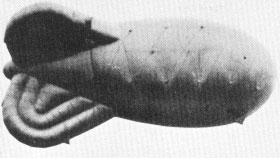 Defence of Trains by Barrage Balloons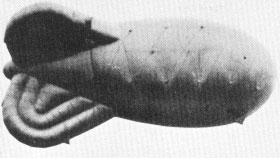 The Story of 74294 Squadron Leader James Martin Warner Parts 1 to 6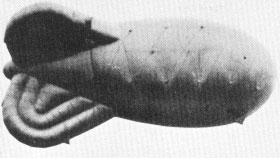 Wing Commander Ralph Risk M.C.& Bar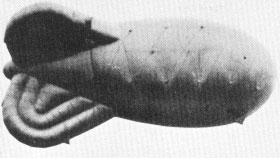 2033198 Leading Aircraftwoman Annie Jane Gutsell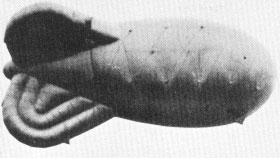 647867 Aircraftman 2nd Class Ronald George Lees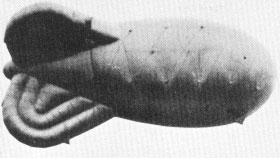 2072102 Leading Aircraft Woman Irene Hampson (Nee Barlow)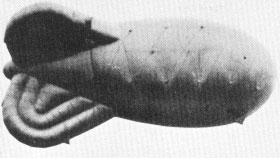 Julian The Tank Bank At Monmouth 1918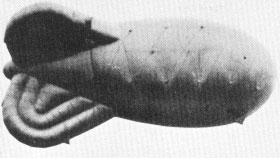 Monmouth Flag Repaired and Returned to Monmouth Museum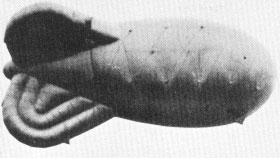 Pucklechurch, Bristol No.11 Balloon Centre.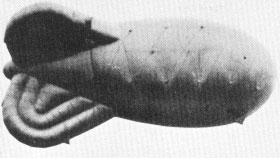 983 Squadron - Balloon Barrages in Malta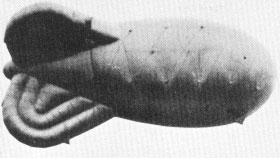 929 Squadron Deal with a Breakaway Balloon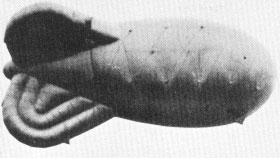 Arming Balloon Barrage Personnel in 1940.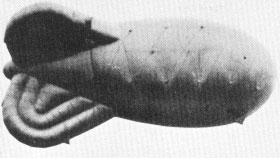 2029931 Aircraftwoman 1st Class Doreen Marjorie Barron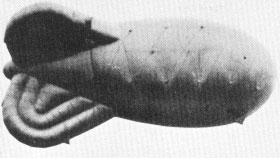 892229 Leading Aircraftwoman Margaret Callaghan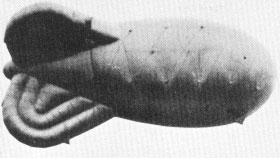 Obituary 2020766 Leading Aircraftwoman Hazel Winifred Barrow (Nee Walker)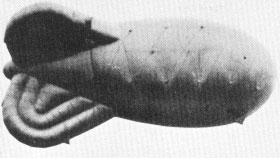 921 Squadron and the Seaforth Balloon Barrage Cylinder Fire 1941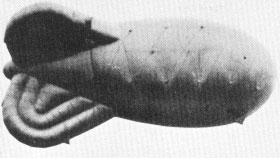 POLICY REGARDING RESTORATION OF STATIC BALLOON BARRAGES AUGUST 1944.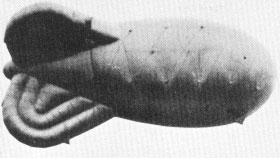 Damage by Barrage Balloons and the War Damage Commission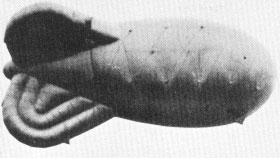 Location of the first 69 Barrage Balloon Squadrons across Britain in 1940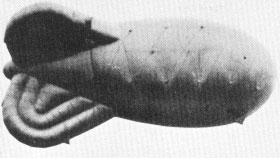 The Parachute Regiment and Barrage Balloons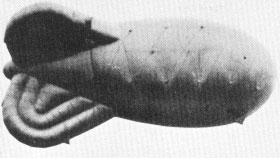 1465905 Leading Aircraftman Ralph John MOSS 961 Barrage Balloon Squadron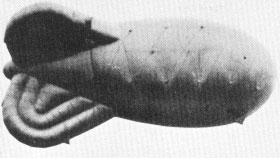 For the Duration L.A.C. D.J. Roberts story of his wartime exploits in Barry, London and Norfolk during WWII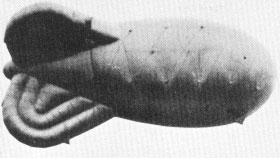 No.1 Balloon Centre, Surbiton Group Photo ( Officers ) 1941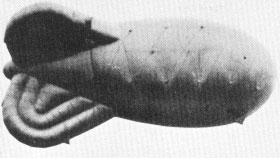 OBITUARY 2027787 Corporal Eileen Emily Hollidge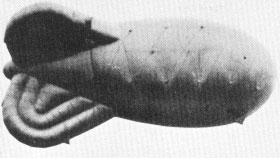 Damage by Barrage Balloons and the War Damage Commission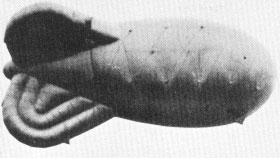 Collisions With Balloon Cables and Squeakers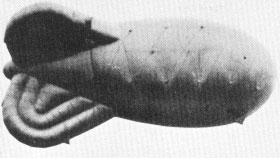 Lieutenant Commander William Compton Taylor D.S.C. and the Mobile Balloon Barrage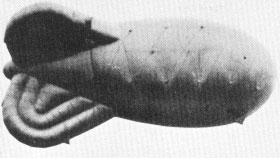 Getting Service Records From The RAF for Ex-RAF Personnel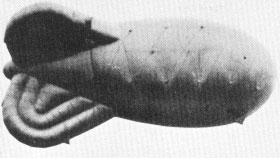 Getting Your Medals for Your or Your Family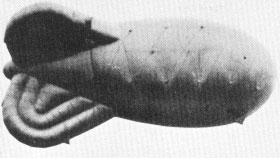 The Historical Background to the Manufacture and Distribution of the Campaign Medals for WWII.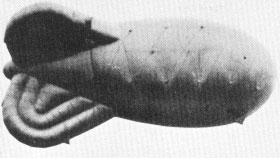 841773 Leading Aircraftman George Herbert Bennett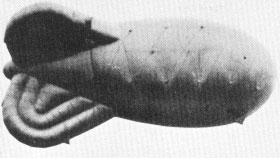 844139 Leading Aircraftman Alexander Alfred James Dangar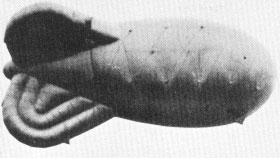 901 Squadron - The First Seven Months of Hell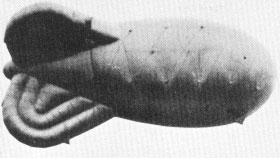 LINDA HERVIEUX AND THE LAUNCH OF THE BOOK "FORGOTTEN" AT PONTYPOOL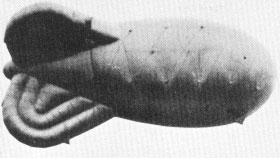 519203 SERGEANT WILLIAM TRURAN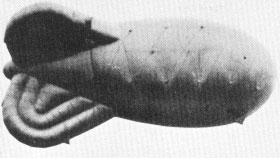 840931 CORPORAL HENRY SYDENHAM RAF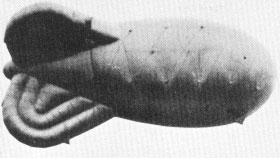 No 1 Balloon Centre Balloon Command RAF Kidbrooke 1938-1945 Squadrons 901, 902 and 903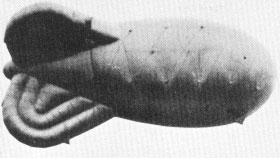 The Unveiling and Dedication of the Memorial to Balloon Command at The National Memorial Aboretum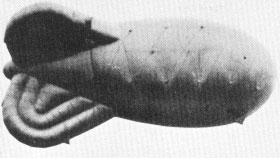 THE PASSING OF OUR PRESIDENT OF THE BBRC MRS PHYLLIS WOOD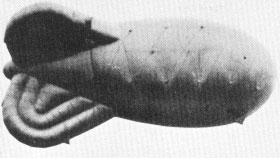 My Mark VIII Balloon still images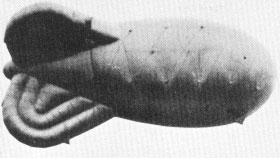 Video clips of my Mark VIII Balloon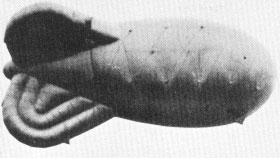 Wing Commander Richard Harold Berryman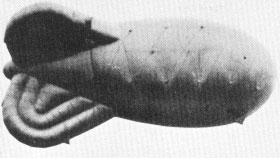 Flight Lieutenant Clifford Basil North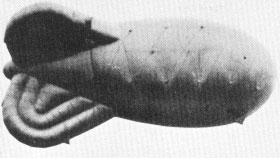 The Number of Barrage Balloons Flown By Balloon Command During The War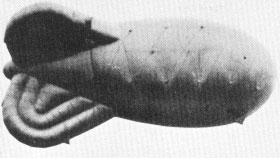 Consumption of High Pressure Hydrogen Cylinders by Balloon Command During the War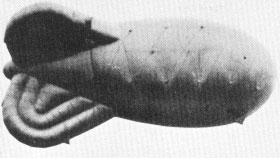 126645 LAC Sidney Southern 965 Squadron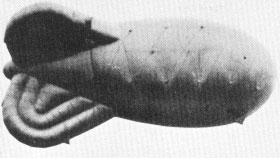 SQUADRON LEADER ARTHUR EGERTON KNIGHT 933 SQUADRON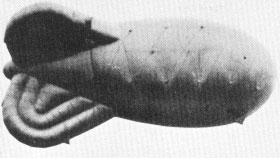 Linda Hervieux and her new book "Forgotten" about an African-American Balloon Unit on D-day.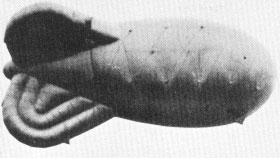 Join the Airship Heritage Trust if you enjoy finding out about "Lighter Than Air" matters.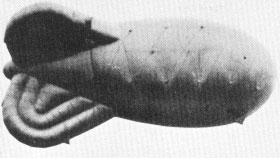 Wanted: Barrage Balloon or any items associated with Barrage Balloons.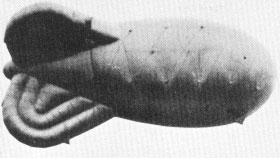 No 1 Balloon Centre Balloon Command RAF Kidbrooke 1938-1945 Squadrons 901, 902 and 903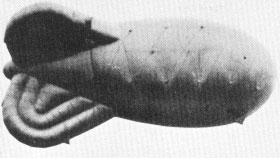 URGENT!! TIME LIMITED EVENT RAF Church of St Clement Danes to dedicate the Roll of Honour for the Royal Auxiliary Air Force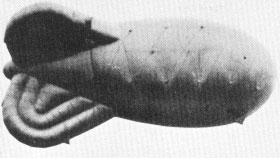 The Making of The One Show's Women's Barrage Balloon Squadron's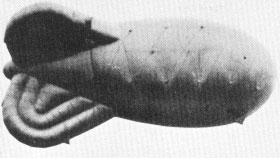 441880 Sergeant Dora Guyll (nee Barnes)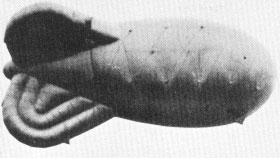 Eileen Younghusband and One Woman's War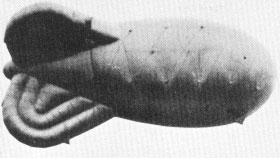 Urgent!!!!    Save Cardington Airfield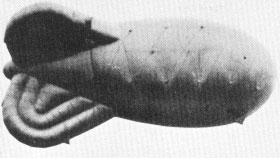 Balwnau Amddiffyn - Barrage Balloons at Pembroke Dock in WWII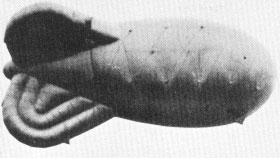 100483 Wing Commander Henry Rapoport Rollin M.B., B.Ch., D.P.M.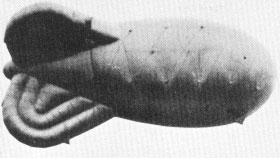 The Work of Ken Kelly and Eddie Smith in Restoring two Balloon Winch Vehicles to Their Original Condition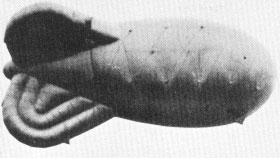 958322 LAC John PERKINS 902 and 972 Squadrons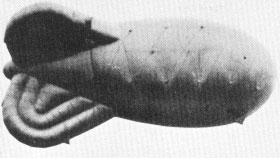 The Vintage Flight Wild Balloon Winch at 621 Volunteer Gliding Squadron Hullavington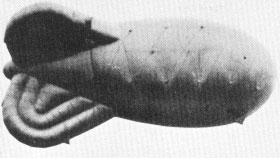 Barrage Balloon Winch found and now on display at Wings Museum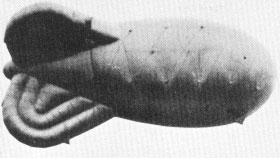 Ex-Balloon Operators Meet up for their Annual Dinner 2012.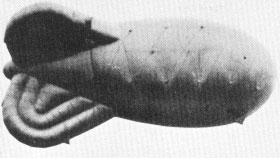 Barrage Balloon Sites in Sheffield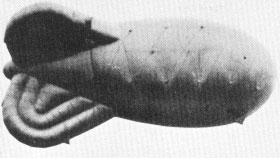 1940 Status - Equipment and Location of Balloon Squadrons between 31st July 1940 and 31st August 1940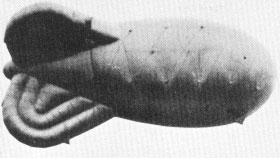 Elasticated Cord used inside barrage balloons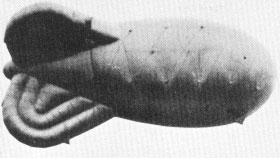 Hilda Mudd's Story of Being a Barrage Balloon Operator in WWII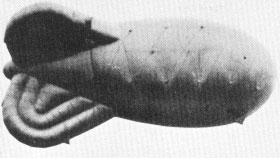 1069212 LAC GEORGE (Judd) BIRCHALL *UPDATED AUGUST 2016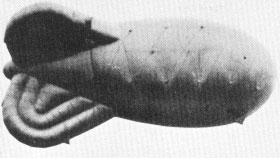 Tragic Loss of Life at 933 Barrage Balloon Squadron at Gosport 12th August 1940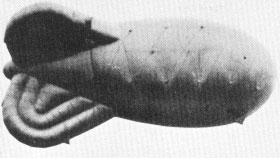 856676 LAC Raymond George MUMFORD 935 Sqdn Royal Aux Air Force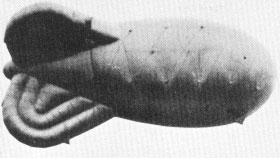 2048680 A.C.W Margaret Rossow (Nee Usher) 919, 921 and 923 Squadron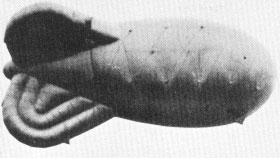 PERSONAL HISTORY of STANLEY A. ROSS 902 Squadron 840928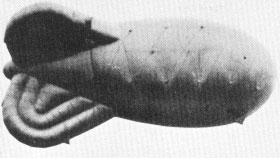 Balloon Barrage Vessel A Y Alessie a short history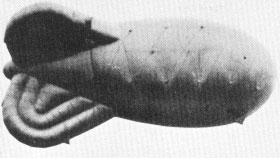 Barrage Balloon Vessels an Introduction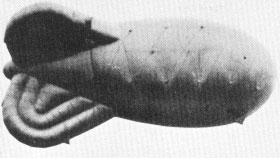 History of Polish Balloon flight serving with the R.A.F. in Great Britain in WWII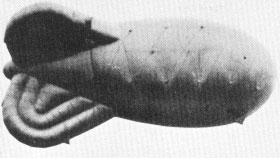 Bomb Disposal and the British Casualties of WW2 by Chris Ransted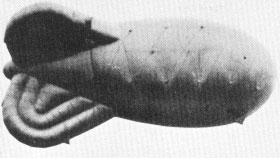 858206 Leading Aircraftman John Ronald Buckley, 925 and 974 Squadron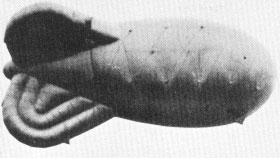 Squadron Leader John Alexander KENT DFC , AFC.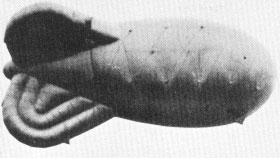 BATTLE ORDERS-BALLOON BARRAGES AND SQUADRONS ABROAD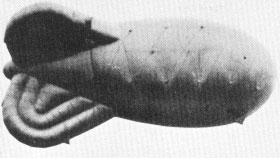 541698 AC1 Robert Murton 951 Squadron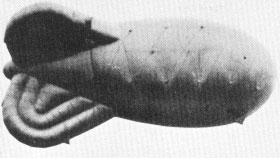 Post World War One Development of Balloon Barrages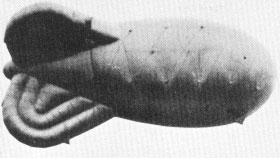 If Only They Had Employed a Balloon Barrage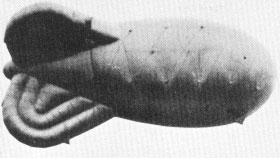 Free Balloon Operations in World War Two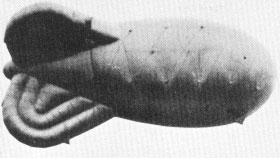 PERSONAL HISTORY of STANLEY A. ROSS 902 Squadron 840928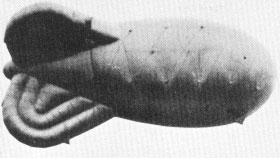 HENRY LESLIE STUART LAKE 924 SQUADRON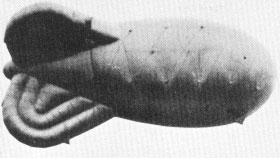 CENTRAL TRADE AND TEST BOARD (CTTB) QUESTIONS FOR BALLOON OPERATORS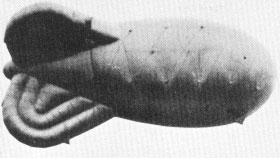 Ropework and Knots used by Barrage Balloon Operators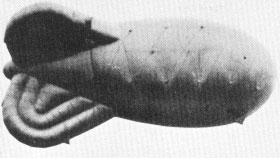 Barrage Balloon Cable Collisions with Aircraft in WWII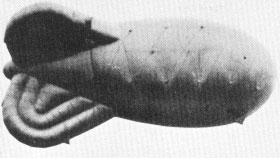 Memories of a Barrage Balloon Operator written by Jean Shepherd who died 13th February 1997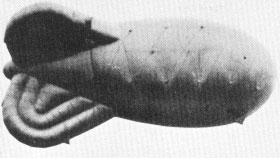 747552 Corporal Norman Bertie Austin JAMES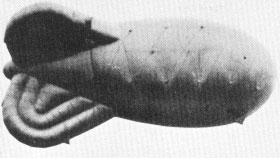 WAAFS involved at RAF Chigwell in making and servicing Barrage Balloons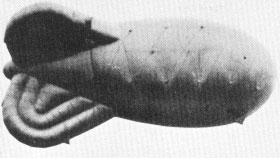 Barrage Balloons around Barry Area in WWII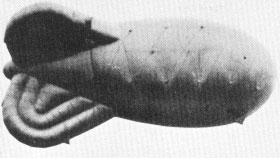 Flight Sergeant Richard Marrable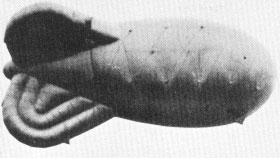 864902 Corporal Cyril Russell Holman 934 Squadron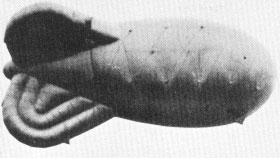 354025 WO1 Francis Frew DUNLOP M.B.E.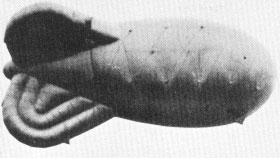 548125 L.A.C. Charles David Parry 905, 971, 983, 932/3, 998 Sqdn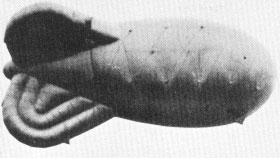 Alex Hinks 912 Squadron in France 1940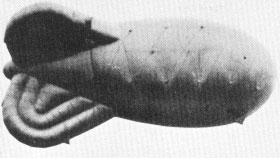 New Book Announcement: Stitching for Victory by Suzanne Griffiths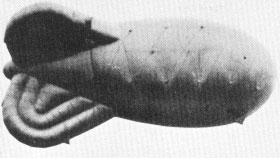 853747 LAC Leonard Ashcroft Bancroft Archive 919 Sqdn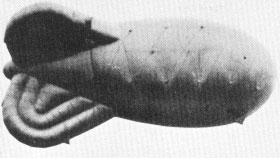 Herbert Johnson 1894- 1957 and RAF Aldwyth Train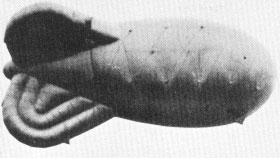 113547 Flying Officer Douglas GOODWIN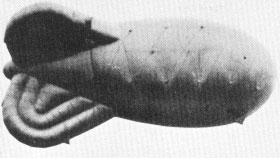 966 Flying Officer Dorothy Mabel Murray Stanley-Turner WRAFRO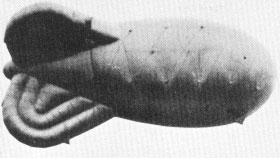 1076099 LAC Tom Fraser 908, 910, 929, 948 Sqdn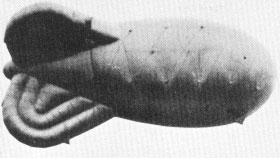 647872 Corporal Wilfred Gordon Allen 914 Sqdn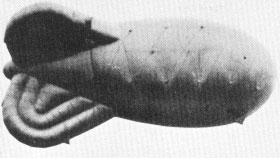 The Frank Orriss Archive 909 Sqdn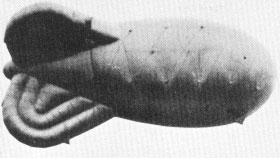 1105416 Sergeant Daniel Currie "Jock" Hamilton 975 & 980 Squadrons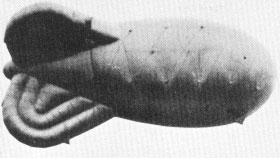 966 Squadron Claims first German Bomber at Newport Wales 13th September 1940 Updated February 2011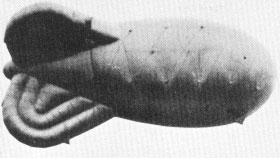 Wing Commander John Sylvester "Jack" Wheelwright DSC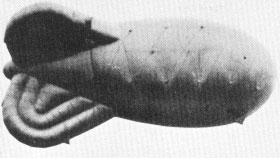 Pilot Officer George Hutchinson 966 Squadron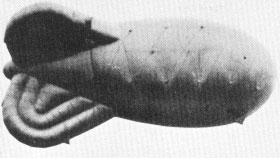 Cpl 542358 Thomas Scott 965 Sqdn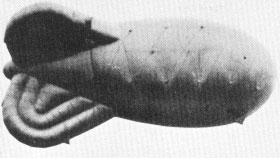 Richard Jefferson Walters a USA citizen who helped advise on Balloon Barrages prior to WWII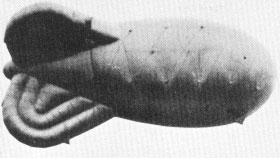 Corporal 5309321 Samuel William Fowler 952 Squadron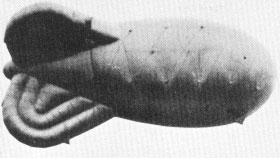 Flight Sergeant 872366 William Andrew Burn 978 Sqdn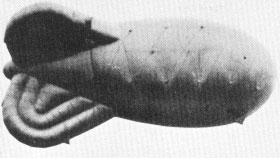 Balloon Cable Cutting Device for Aircraft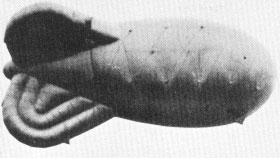 LAC J203547 John William Hufton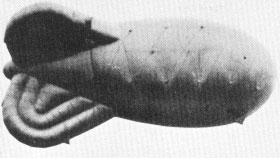 Champion Balloon Team September 1943 South Wales and The West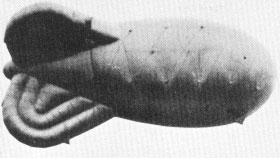 The Archive of Warrant Officer Frederick Quinn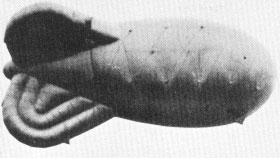 Doodling at Duxford: a Day out with the V1 Flying Bombs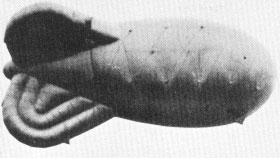 The Outrageous Scandal of Mr Jack TAGG a British War Hero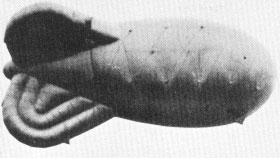 George Baker Story and 952 Squadron (FEB 08)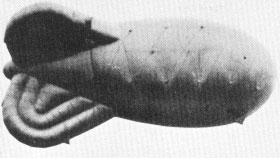 Annual General meeting at The Union Jack Club 20th September 2007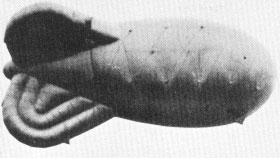 Dorothy (Doff) Hunt, LACW 2027976, 904/5 Squadron E Flight.Photo Archive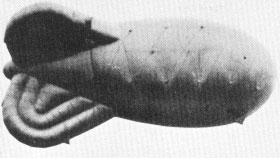 DORIS COX 901 / 932 / 933 Squadrons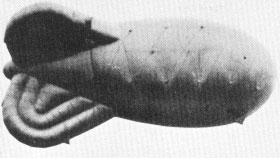 HENRY BENJAMIN BANKS.901 Squadron.....Can you help Felicia Riley??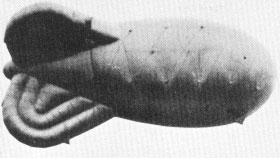 Lilian Doreen Dack (nee Taylor) and Vera Fox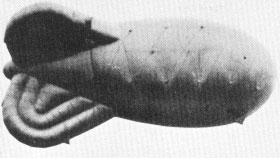 FRANK VERNEY ARCHIVE (FEB 08)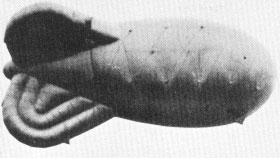 LAC (Purser) Percy BUSH (APR 05)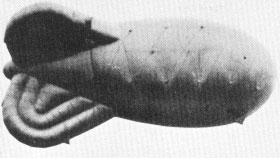 2050224 Cpl Margaret Amy Jackson (Bidstrup, formerly Rhodes ) (JUN 03)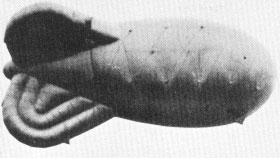 Charles Richard John "Tiger" Hawkins AFC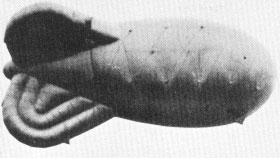 Edna Joyce MANN meets the Queen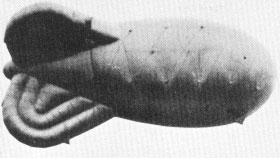 Joe Riley 919/ 942 and 943 Squadron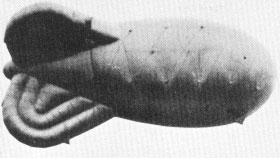 Leading Airaftman Edgar Charles "Taff" Garwood 980 Squadron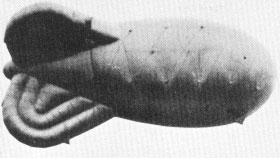 2059399 LACW Kathleen Ellen WOOLEY DOB 10/12/1920 919. 921,919/923 Sqdns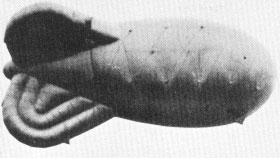 Eric Williams 909 Squadron East Ham, March 1939 - August 1941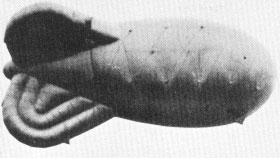 Barrage Balloon Manual by LAC Margaret Lindsey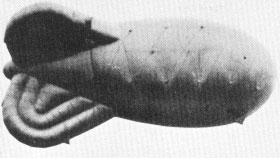 The John Sanderson Archive1 936, 966,972,977, 986, 970 Sqdns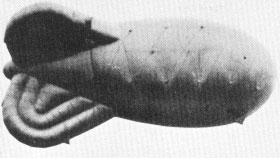 WILLIAM JAMES DAVIES 933 932 and 970 Squadron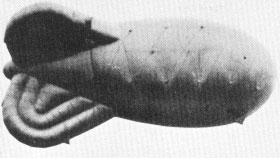 Henry Maurice Rowland 916 and 952 Squadrons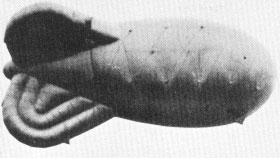 Click to see a painting by Grace Kingston of a Barrage Balloon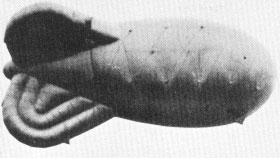 Balloon Command -Development of Balloon Command in the first and second world wars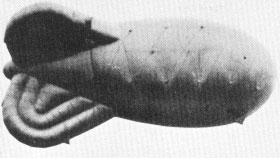 A Typical Balloon Crew - Staffing and typical routine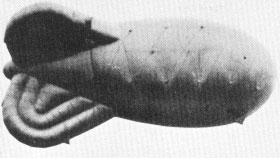 Roof Over Britain -published in 1943 as a public information booklet.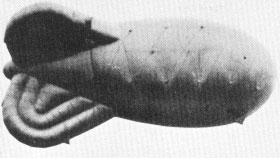 Aubrey Irving Moore 11155265 and Balloon Painting by Peter Wilson.
950, 911,929. 909/10,994, 960, 945/7 Squadrons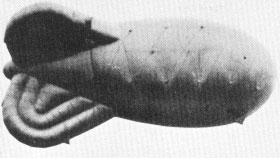 Theory of Barrage Balloons - Discusses the Principle of Barrage Balloon Flight and Function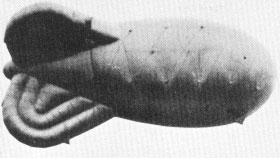 The MK VII Series I Kite Balloon - Its construction and make up -The basic parts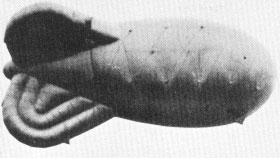 Former Comrades - LAC Purser Bush, Squadrons 901, 948, 982 and 966.
Edgar Garwood and Stanley Jay 980 Squadron
Edna Joyce Mann 904/5 Squadron John Leslie Pickett 906 / 978 Squadron
LAC Joe Riley 919.923.943 Squadron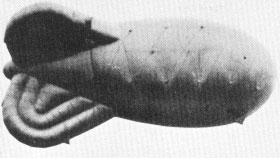 Contacts - Who is who at the BBRC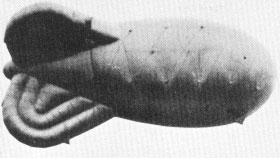 Can You Help? - A list of queries raised by members and the public about Balloon Barrage Operatives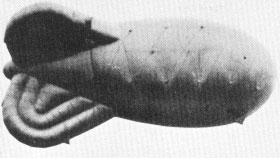 Articles about Barrage Balloons by David Wintle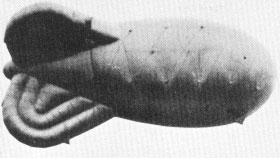 Article on Balloon Winches by David Wintle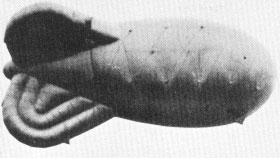 History of Balloons in Warfare - the earliest uses of balloons in warfare.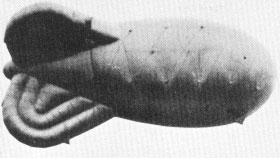 Links - Some great links to further information on Barrage Balloons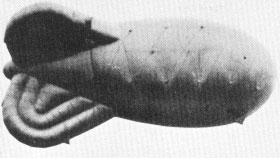 Reunion Pictures - Pictures of past reunions and attending members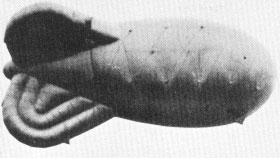 Temp Cpl Leonard Winston COOPER 905 Squadron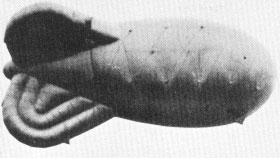 For Sale - Articles for sale by the BBRC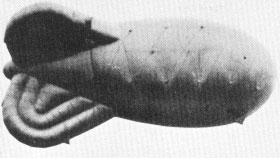 Hull's Own Air Force Station by Len Bacon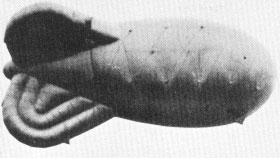 Hanna Reitsch - A German WWII test pilot who has been called "The Century's Greatest Pilot"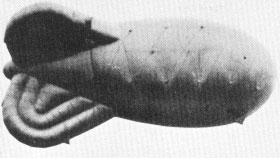 The Orkney Balloon Barrage in WWII By Ginny Schroder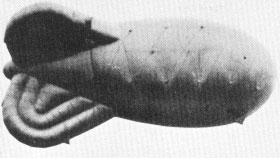 Balloon Squadron Composition and Orders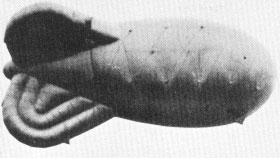 Duke of Edinburgh Meets Barrage Balloon Club Members to Celebrate 80th Anniversary of the RAF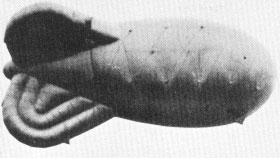 Sqdn/L Robert Wallis Beresford 978 Squadron India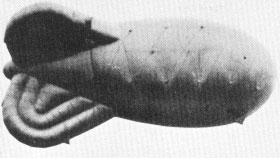 Barrage Balloon Oil or Water Manometer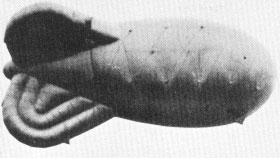 Click Here to Find Out about Barrage Balloon Cables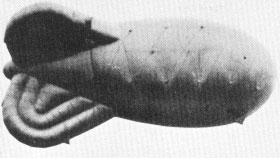 An extract of a story by John Waddington-Feather on Barrage Balloons and their WWII experiences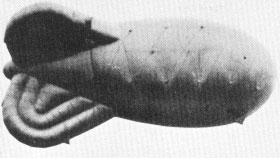 Senator Joe Kennedy Meets Barrage Balloon Crew in London 1940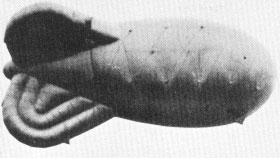 WWII Valentine Card with "Balloon Barrage"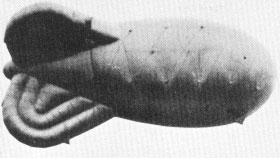 Big Bertha from World war II gets new role in the anti-terrorist war in Cyprus inn 1956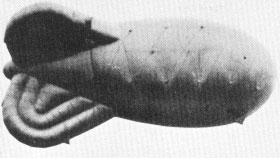 Pencil Sketch of Barrage Balloons over Cardington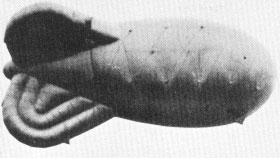 Books on Barrage Balloons and Balloon use in the Wars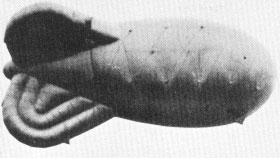 Pictures of 978 Squadron including Leslie Pickett and Ron Cozens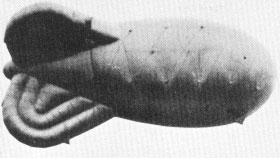 Pictures of 965 Squadron in Ternauzern 1944-45 including Joe Cheneler
The first woman to Command a Balloon Unit In London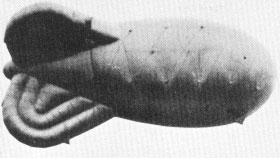 Balloon Research at Experimentation Site Pawlett by Rex Haggett 2006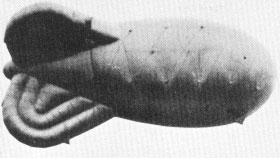 Tom Flack Interview and Photographs and The Balloon Hangar at Pawlett, Somerset.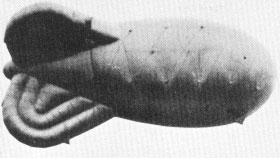 Ronald Bullimore Archive from 910 Squadron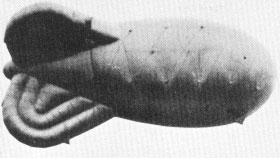 John Baker Archive Main Page including 902 Squadron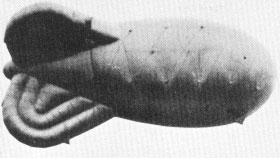 BBRCLUB ANNUAL GENERAL MEETING 9TH SEPTEMBER 2015 AT THE RED LION, BASINGSTOKE, HAMPSHIRE RG21 7LX. TEL 01256 328 525. COME AND JOIN US FOR OUR 70TH MEETING!!!!