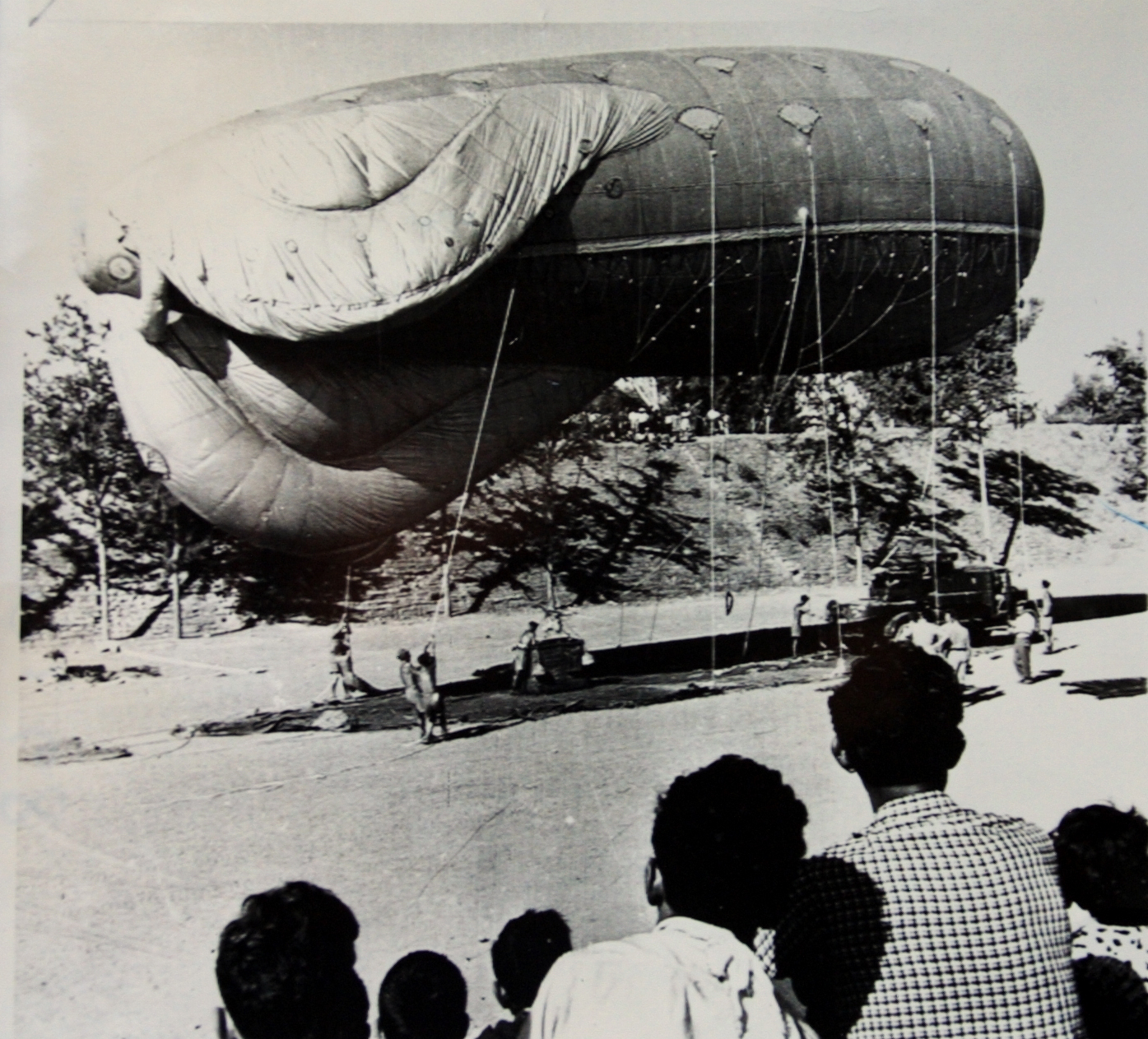 Men of the RAF get ready to let up the 90 foot long "Big Bertha" a world war II observation balloon with a new lease of life. As you can see she was equipped with a basket slung under the rigging. Excited Cypriots watch as the men ready her for launch. Here new role was to take observers aloft in order for them to be able to spy on the surrounding countryside as well as the streets and alleys of Nicosia where terrorist activity was high in August 1956.Observation balloons were the original concept for balloons in warfare, everything comes back into fashion!!
08 November 2006 Update: Cpl Den Burchmore from Bedford and of the Airship Heritage Trust has just informed me of the following information relating to the balloon. Den says "The site above is in the dry moat outside the walls of Nicosia city and was later moved to a site in the Kyrenia mountains. The crew were trained as a RAF Balloon Unit to manage this observation balloon. It is likely that no more than 4 of these type of balloons exists in museums. To the best of my (Den Burchmore's) knowledge this was the last time one of these balloons was used in a military action. At the time I was a Cpl, Balloon Operator on the unit with 16 years service and was involved in the training programme, under the control of Flt Sgt R.C. Thomas, plus other members. We trained this crew prior to their vehicles leaving for Cyprus. The main vehicles were despatched from Barry Docks, South Wales. I was a driver of one of these vehicles also a driver of one other vehicle despatched from London Docks. The operation above was codenamed "OVER MOSEY" and I painted these letters onto the crates for despatch. The majority of the crew were national servicemen supporting regular airmen."
Thank you Den for that terrific information, just the sort of information we love to have from someone who was there!!.
Update!!
Len Slade writes I was with The Balloon Unit at RAF Cardington from 1952 - 1960. I was also on the detachment to Cyprus in 1956. I knew Den Burchmore, I have enclosed a photo of me and one other in the basket on top of the Kyrenia mountains. I am on the right. I was also on the Bomb tests in Christmas Island 1958.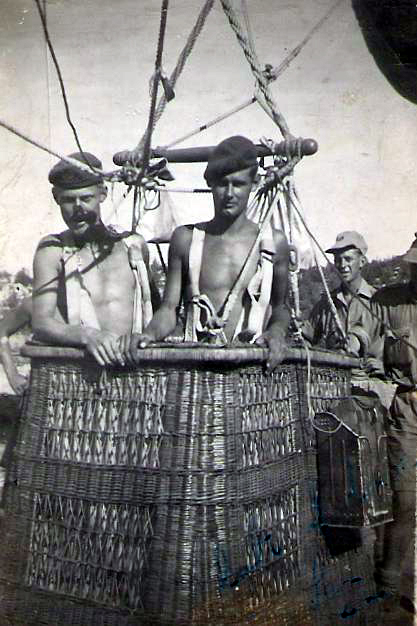 Four of them are from Tony Poole's collection: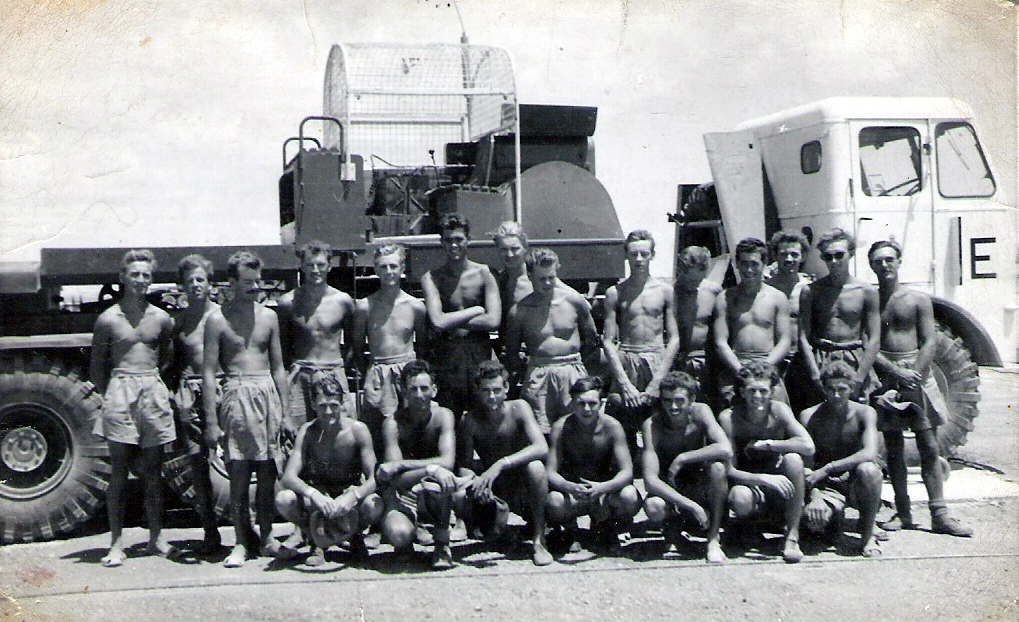 The Balloon crew in Christmas Island for the bomb tests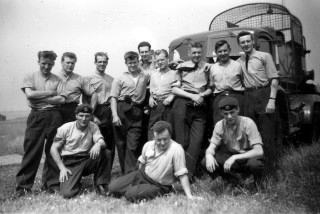 The same crew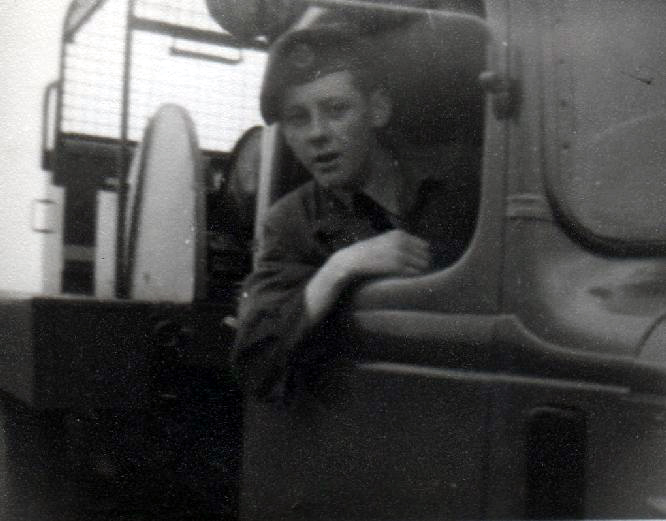 Tony Poole at the wheel of a winch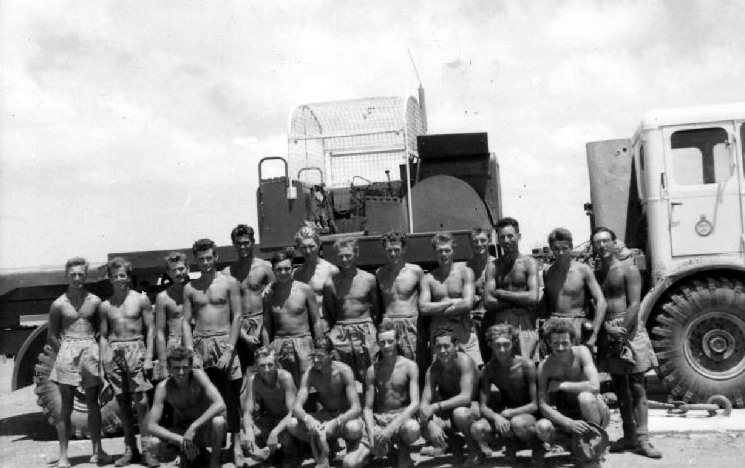 Cardington days