OBITUARY
Mrs Phyllis Wood, President of the Balloon Barrage Reunion Club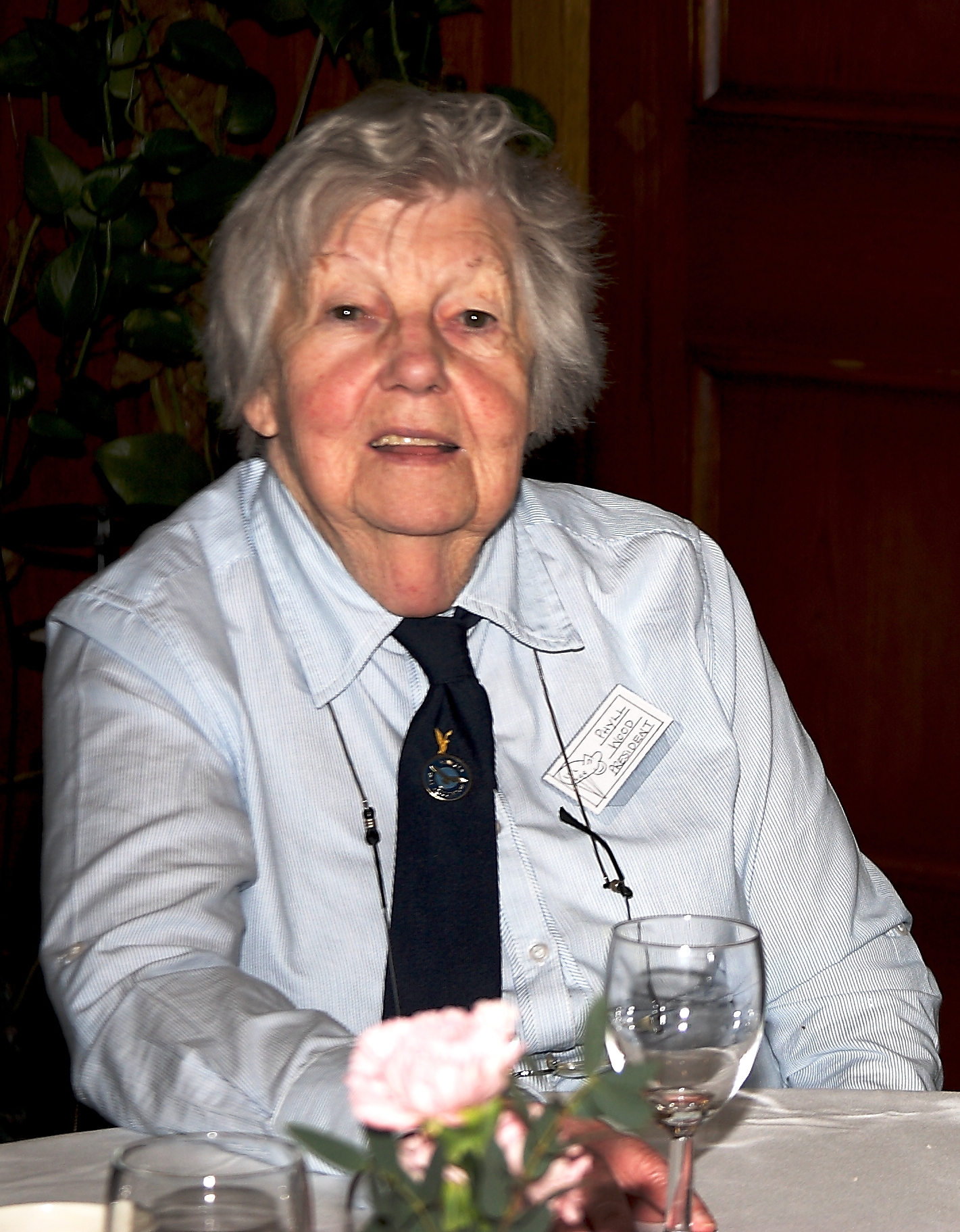 It is with great regret that we announce the passing of the President of the BBRC.
Phyllis passed away at 2 p.m. on Wednesday 16th September 2015 after a short illness.
Her funeral was held at Wessex Vale Crematorium on 30th September 2015.
She was looking forward to the AGM of the BBRC at Basingstoke this year on 9th September.
In addition she was also pleased to see that the dedication and unveiling of a Permanent Memorial
to those who served in Balloon Command from 1938 to 1995 was to be carried out at the
National Memorial Aboretum in the Autum of this year.
Phyll served as Treasurer of the BBRC for many years and became President in September 2008.
Phyll was a great person and had many tales to tell about her time in Balloon Command during the
Second World War.
Phyll represented the club at many events over the years and was a popular and dedicated member.
She was well known in Bishops' Waltham when she be found every year collecting money at
supermarkets raising money for Wings Week.
Phyll was the daughter of Grace Ethel Neve and James William Whitman who married at
Chalfont St. Giles, Buckinghamshire in 1922. He was a widower and already had one son.
Grace Ethel Neve worked with the South Wales Borderers during the Great War and was honoured by the
officers for her work supporting the soldiers. She obviously taught Phyll the importance of "doing your dutyŁ.
Phyll was born on 25th June 1923 and she had a younger brother born in 1928.
Phyll became a Brownie, Girl Guide, Cub Leader, Sunday School Teacher,
On leaving school, Phyll took a job working in Treloar Childrens Hospital, Alton where she lived for 4
years. She worked for one of the doctors in Alton in 1941. She joined the Women's Auxiliary Air Force
(W.A.A.F.) and trained as a Barrage Balloon Operator and was stationed in London during the Blitz.
She remustered as a Flight Mechanic and met her future husband Alf when they were both posted to the
same Royal Air Force station. Like many others in 1946 she left the Women's Auxiliary Air Force and Alf
left the Royal Air Force. They married in Yorkshire which was where Alf was from. They lived in Yorkshire
for 37 years. They had two children. In time she had five grandchildren and eventually five great
grandchildren.
Her sons joined the Local Scout Group and Phyll soon became Group Treasurer, Cub Leader and Badge
Examiner. Always one for fun she and Alf produced several Gang Shows while running their Greengrocery
business. Phyll worked in the office of a Fuel Oil Distributor until she retired when she and Alf moved
to Hampshire. Phyll became very interested in postcards while living in Yorkshire and eventually set up a
Post Card Club in Hampshire. She attended many Antique Fairs and was very knowledgeable about post cards.
She was a very skilled with knitting needles and would always show you woolen bears in her house that she
used to make for a charity
Phyll and Alf joined a local Bowls Club and also the Royal Air Force Association (R.A.F.A.).
Phyll was also a member of the Women's Auxiliary Air Force Association (W.A.A.F.A) and she also joined
the Balloon Barrage Reunion Club and was a staunch member for many decades.
She was passionate about the need for the club to continue to exist and passionate about the
dedication and unveiling of a permanent Memorial to those who served in Balloon Command.
It is sad that she will not be present to see the Memorial being dedicated and unveiled in November 2015.
Phyll will be greatly missed by her friends and family and of course those involved in the BBRC.
I am sure Phyll will be looking down on us on November 24th.