126645 LAC Sidney Southern 965 Squadron
Sidney came from Sellindge, Kent. He was in 965 Squadron from 1940 to 1945.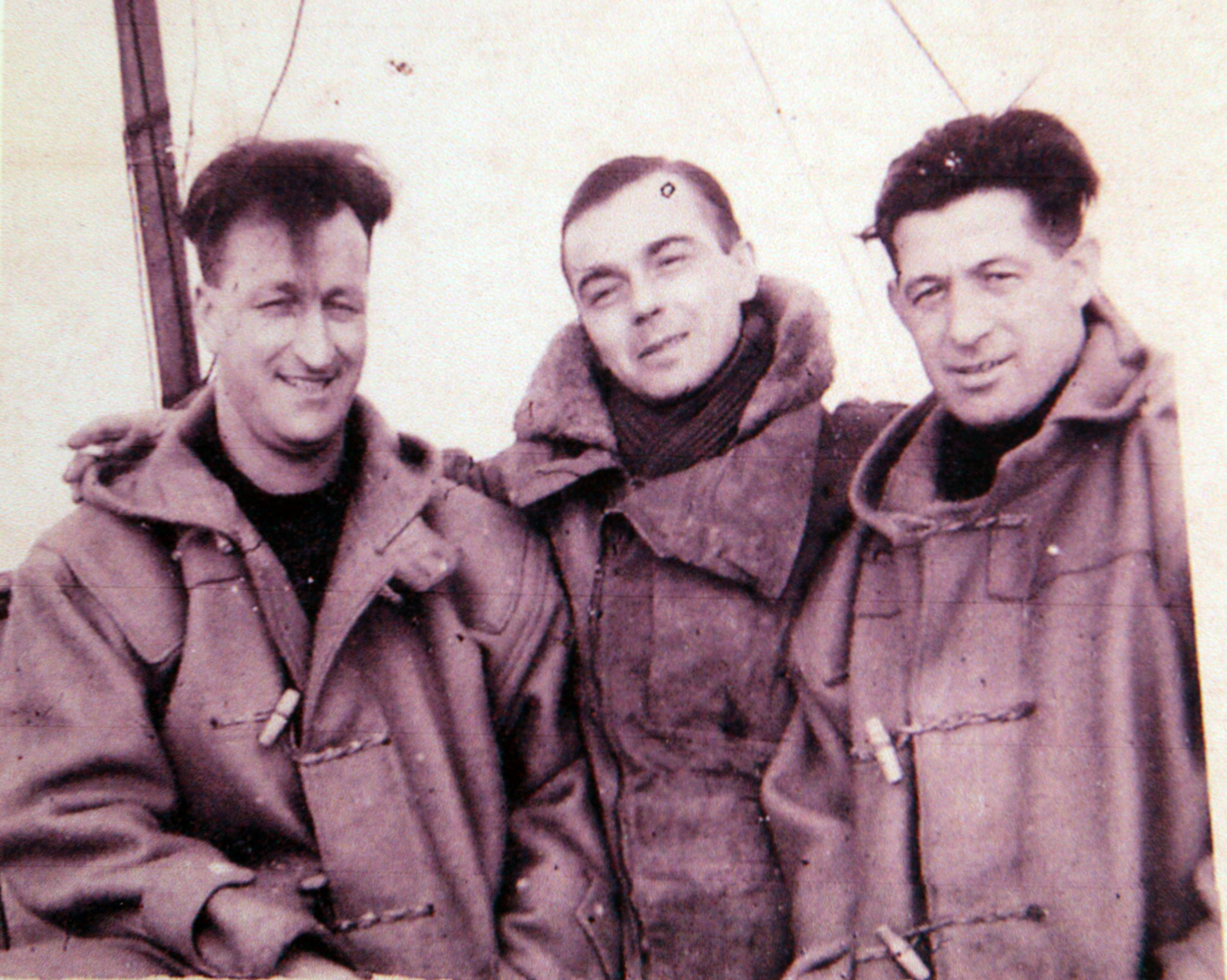 Sidney on the left of the picture served on waterborne balloons, note the nautical dufflecoats.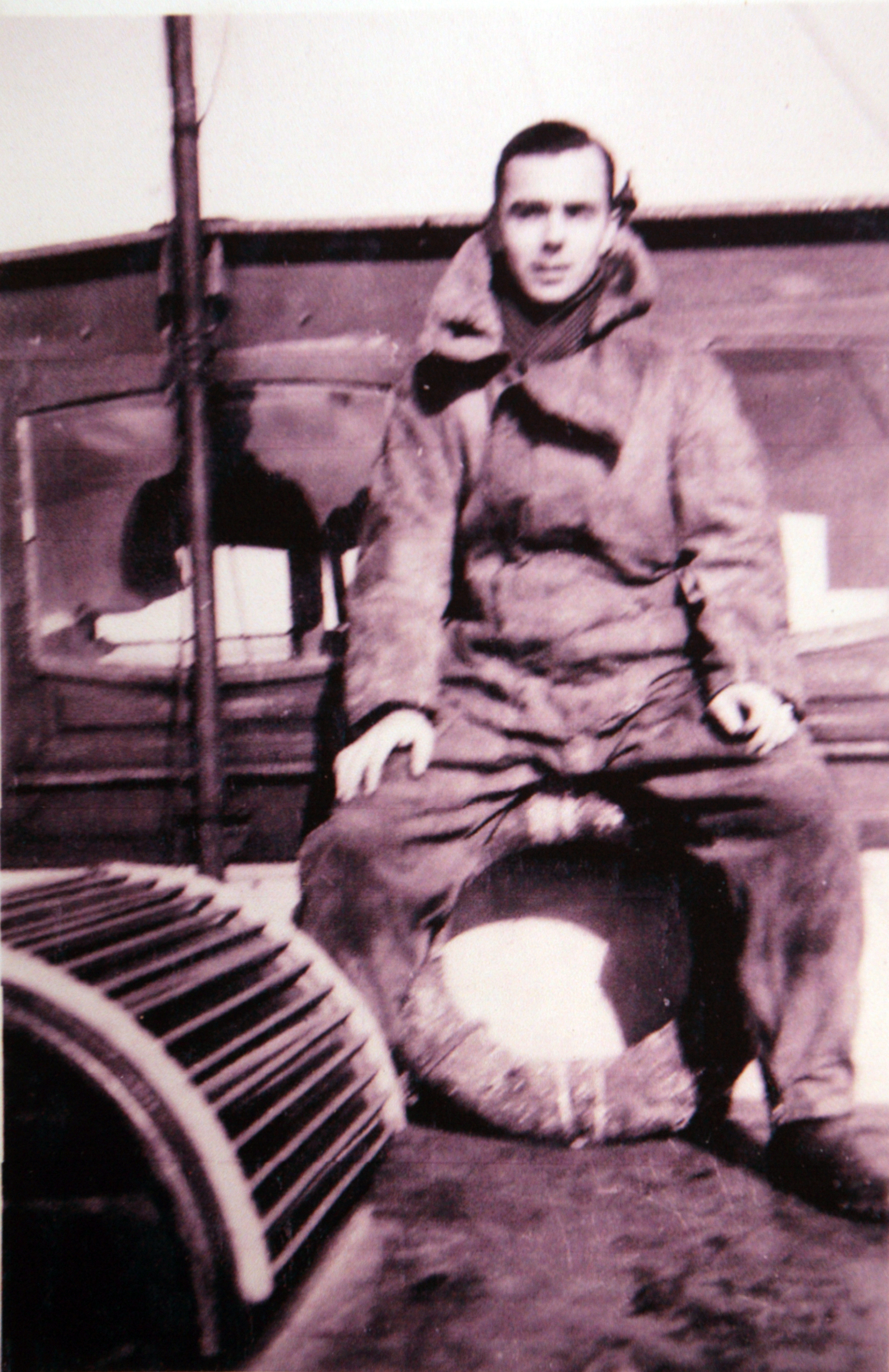 Unknown man sitting on the lifebelt he would have been out in all weathers.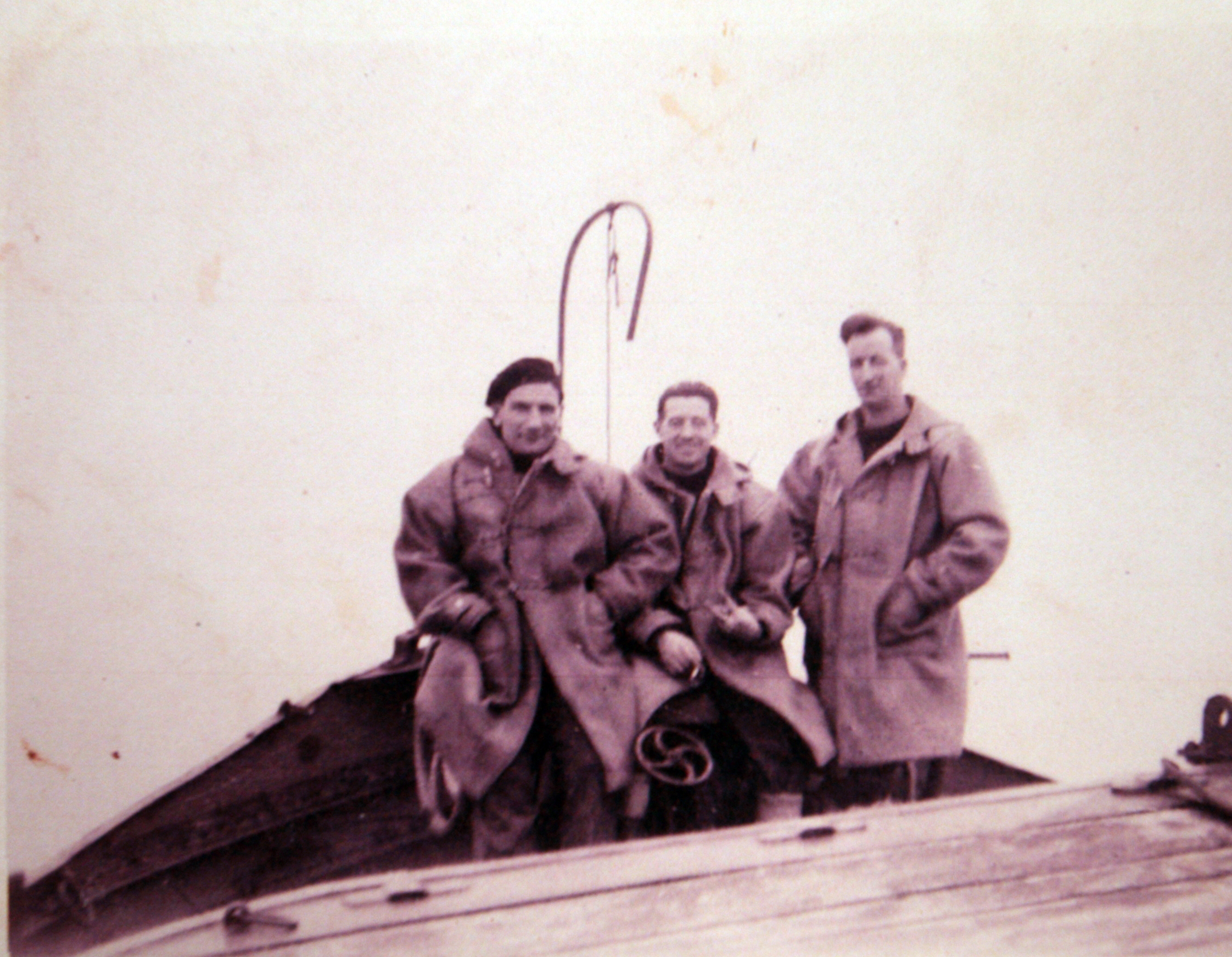 Sidney, far right, and two mates on the boat.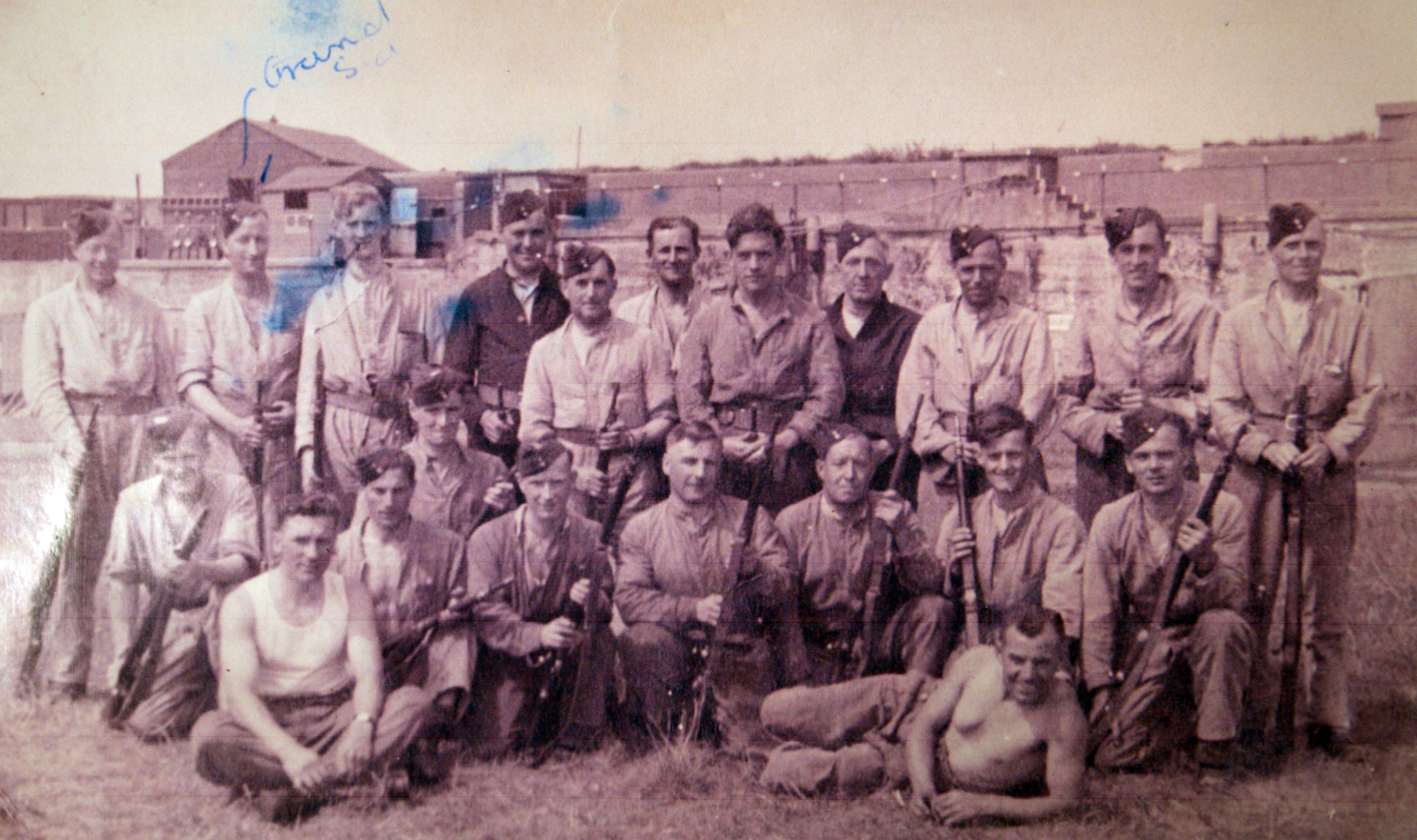 Sidney second from the left, back row (marked by an arrow) on land with much of the flight by the look of it.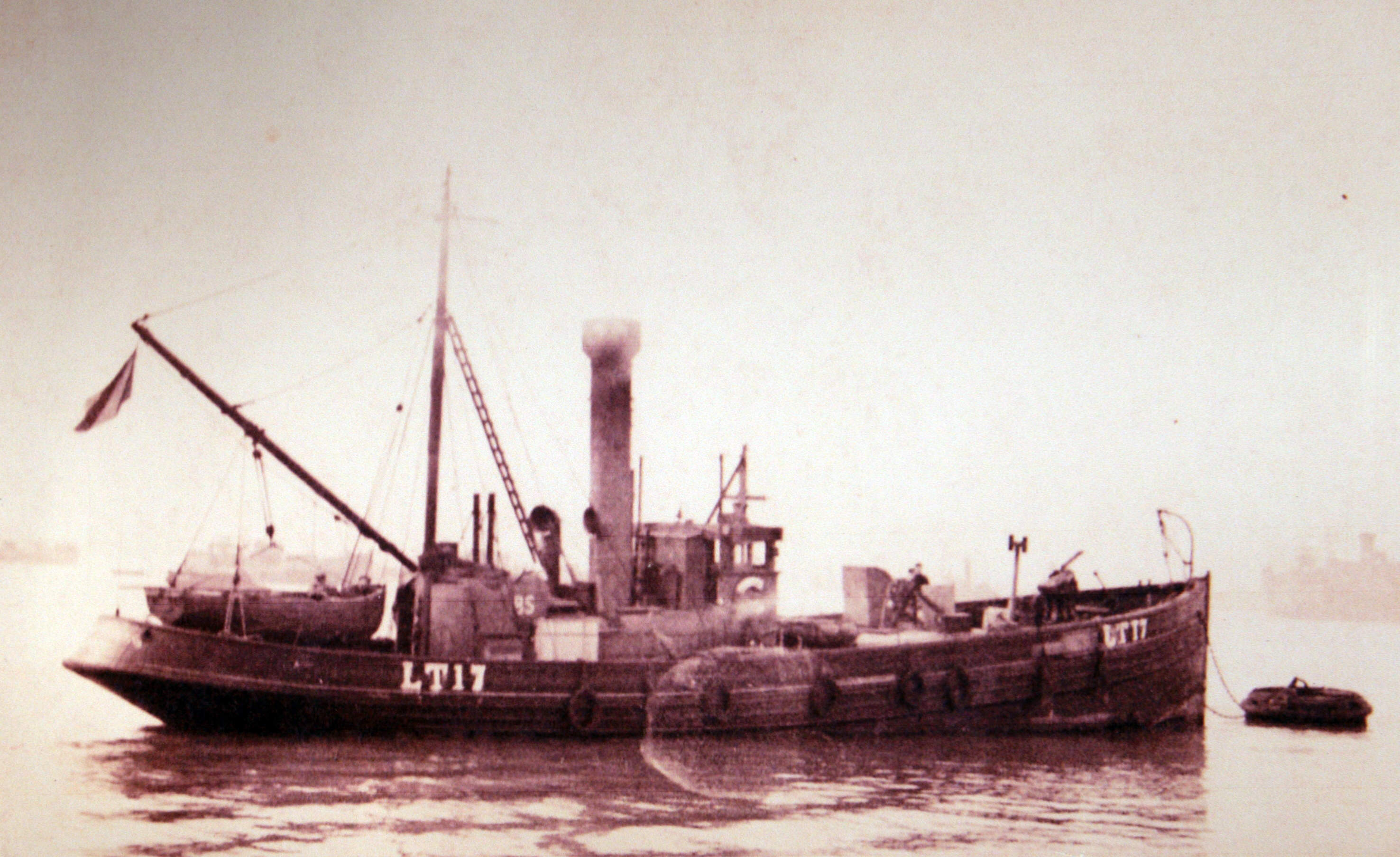 LT17 "Boy Scout" balloon vessel Boy Scout LT 17 O.N.135739 built 1913 Lowestoft, owner T. Utting.
This vessel was used to fly barrage balloons at Sheerness. You can see the winch on the deck.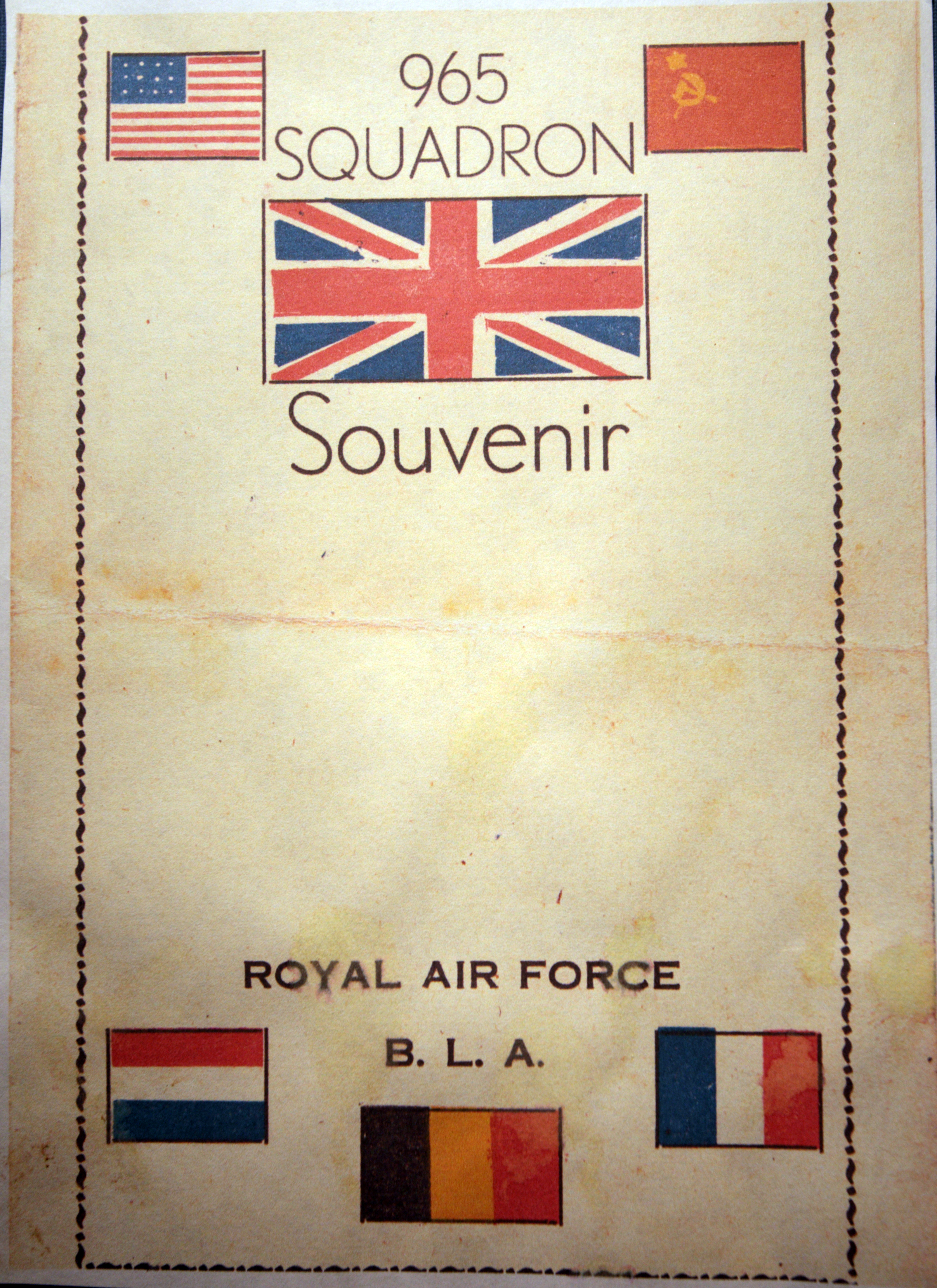 After D-Day much of the Balloon defence was scaled down and men were remustered
or sent to fly balloons abroad.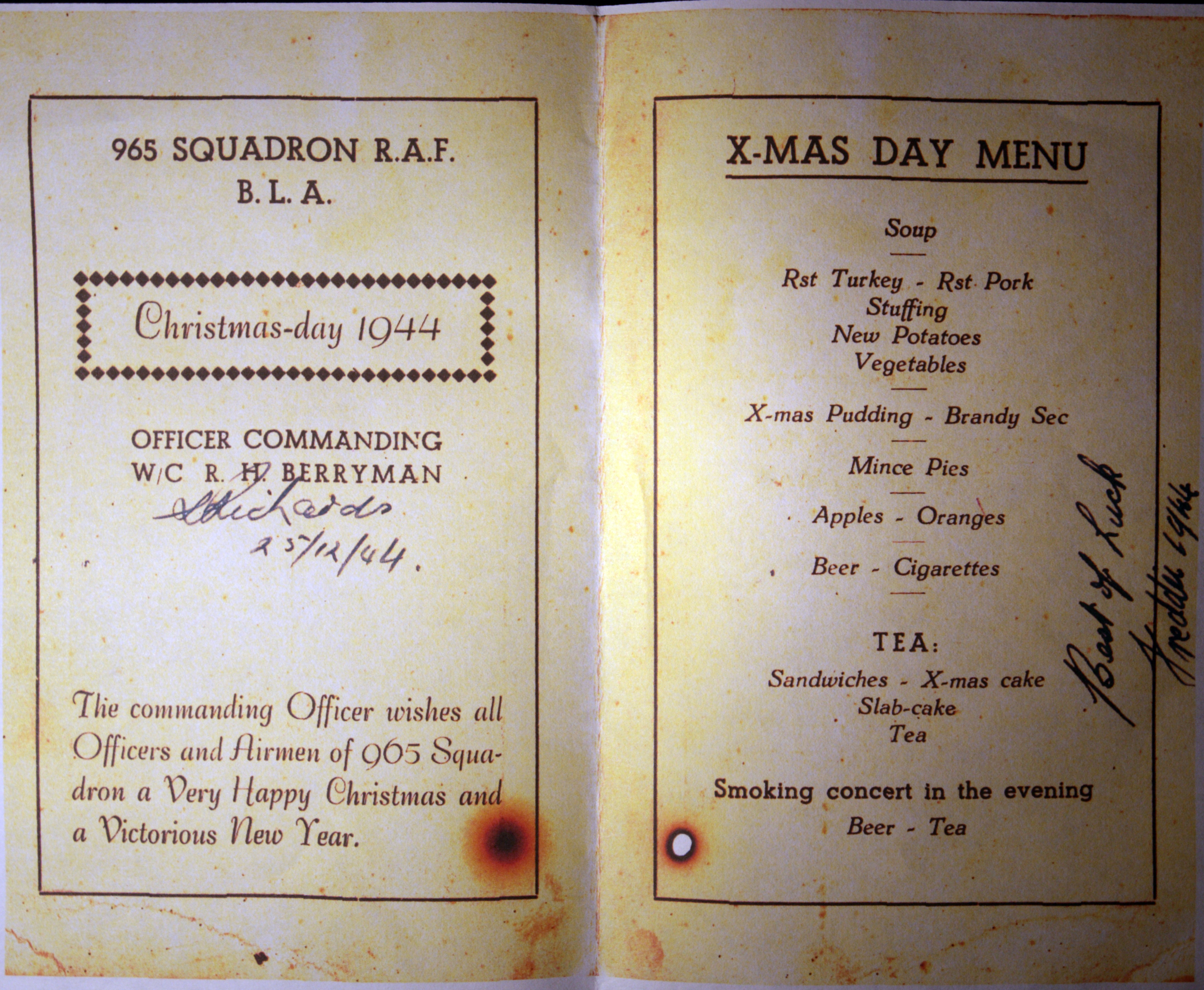 This is a copy of a farewell dinner in December 1944 at which many of the flight signed their name.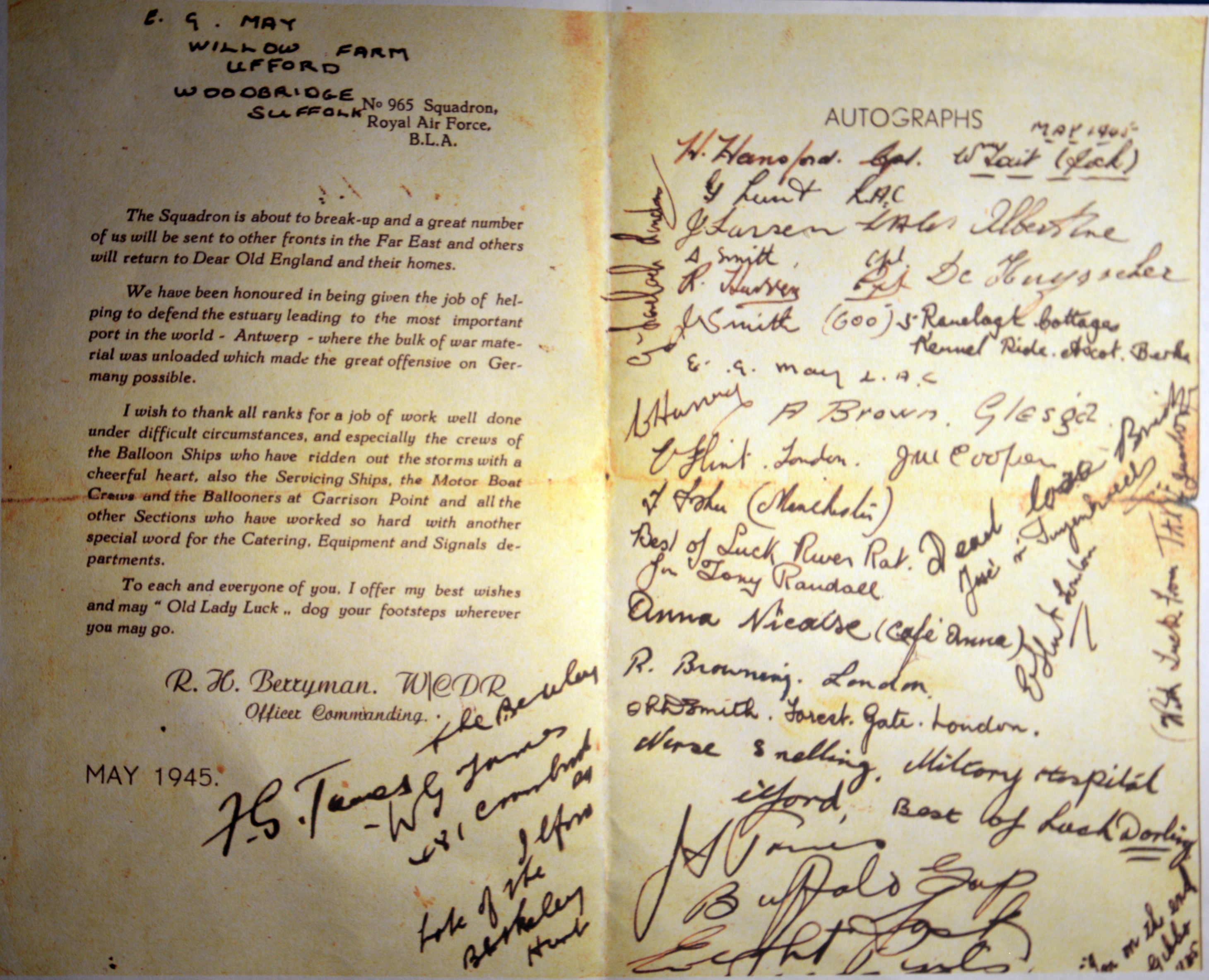 Look at these signatures, if anyone recognises these names please contact pgarwood@globalnet.co.uk