British Man Sent Secrets of Balloon Barrage to Germany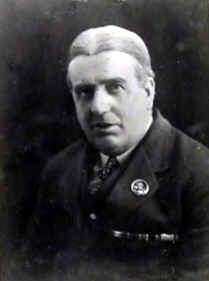 On 1st July 1939 a legal case covered by the Official Secrets Act was taking place in Richmond Court.
Donald Owen Reginald Adams, age 56, of 11, Friars Stile Road, Richmond, Surrey, who worked as a
racing Journalist was charged with "He did, between November 1938, and June 30th, 1939, did record
information relating to his Majesty's Forces which is calculated to be or might be directly or indirectly,
useful to an enemy, contrary to the Official Secrets Act, 1911."
He pleaded that he was not guilty of giving any information away. When detectives visited his home
on 30th June 1939, they found a code written on the back page of an encyclopaedia, a second code was
found in a letter rack. It is alleged that he twice visited Germany, and that he received frequent payments
of £10 for information which he supplied to agents of the German espionage organisation.
Adams pleaded Not guilty.
Detective Inspector Gagan. of Scotland Yard, described a visit to Adams' Richmond home. Adams, who was in a back attic bedroom,
said while they were searching the room, "I want to know what I have done." Cautioned he said: "I see, right-oh. I can give you my
correspondence with Germany. I can give you anything you want." He said the code in the encyclopaedia was one he had used to write
letters to Germany. He then told them he had a code message from Berlin in February, "about some books they wanted me to get from
the War Office" and "everything he had sent to Germany had come from newspapers". Evidence was given that detectives had found
newspaper cuttings relating to British defence and between the pages of a German Code book was a code.
The detectives told the court that he found another code on the wall facing the door, and a £5 note in a leather wallet in a tin box.
Adams handed him an attache case containing some lined foolscap headed "DORA," papers headed "Anglo German Import Agency,
Duke Street," and printed envelopes of "Karl Raedler and C 0.," with a German address.
Correspondence, said by prosecuting counsel to be so worded as to throw dust into the eyes of anyone into whose hands the documents
might fall, was read out in court. It was alleged by the prosecution that while in Germany he was in touch with agents of the espionage
organisation operating against Britain and became one of their paid agents. One letter, which was intercepted at the Post Office, was
found to contain a copy of Infantry Training in War, 1937 Government publication, which, although purchasable at shop, was obviously
information which would have been of use to a potential enemy. He was remanded while further enquiries were made, and he was back
in court on 14th July 1939 and on the 19th July at Richmond.
At the various hearings Lt.-Col. Hinchley Cooke, of the Directorate of Military Operations and Intelligence at the War Office, was among
those who gave evidence. Ten witnesses called by Mr. Vincent Evans, prosecuting, gave evidence in camera with the Press and public
excluded. It was revealed that information regarding the balloon barrage was placed in a letter and posted to Germany, but it was not
received because the authorities stopped the letter. Mr. J. A. Whittaker, defending, submitted that there was no case to answer, and
said that the alleged information could not possibly be prejudicial to the State. There was no evidence that Adams intended to assist
an enemy. If Adams had merely been using newspaper information to earn an easy £5 note now and then, the circumstances would not
warrant his standing! trial on so grave a charge. As a racing correspondent, one would expect Adams to have codes at his home. Mr.
Evans said that it was quite clear Adams had been doing everything in his power to supply foreign agents with information they were
seeking. Most of what he had been able to obtain might not have been of great value to the other side. It probably reflected great
credit on those watching our interests.
The court was told it would appear that he had been a representative in London of a German firm. Feodor Burgman, of Dresden,
manufacturers of packing material, asbestos, and similar goods. is not clear how far that was genuine representation or whether it was
used simply as a blind," continued Mr. Evans. first came under suspicion in November last year, and there is evidence from his passport
that he was in Germany between November 15 and 21 of last year. It is suggested by the prosecution that during that visit he was in
touch with agents of the espionage organisation operating against Great Britain, and that from that time he became a paid agent of that
organisation.
A Senior Air Staff Captain of the Balloon Command, Geoffrey H. Cock told the court that he had seen the information on the Balloon
Barrage that had been intercepted and it was very detailed and accurate and had caused much alarm.
The prosecution alleged that some letters sent information and those coming from Germany asked for information. One letter from
Germany read: "Referring to our letter of the 22nd , we have made arrangements so that everything will go smoothly now. Thanks for
the Sporting Life issue which I believe is the last of this year. I have asked our mutual friends, Captain P and Mr Struck who have to
forward £10 for the next races, which please acknowledge by means of a short notice. Looking forward to good notices in January,
signed P. B. Fricke."
The Court was told that on 1st January a letter was sent addressed to E/M Dora ( A monomark used by Adams). The letter was posted in
London and was signed by Captain Hall and contained two £5 notes. On the same day a second London letter was sent that contained
two £5 notes. On 4th January Adams wrote to Germany:" Your bet is safe and acceptable. You will have the information as soon as my
printer forwards the special list. You will be pleased with my efforts. On 16th January Adams posted a letter on headed notepaper that
had a fictitious address.
Mr Adams had a letter on 1st February which was in code. Experts had decrypted the code and it read:
"Get manual of anti-air gun 4.5 inch; manuals and instructions of signal troops for telephone and radio-telephone set".
He was remanded and committed for trial proceedings at the Old Bailey. A certificate for Legal aid was granted. On 25 September 1939
he appeared at the Old Bailey. At this time war had been declared. He pled guilty. Mr Justice Oliver told Adams that he had "spent last
week trying people for murder and he did not really know if a man like you is not worse than any of these murderers, because you took
your part for pay in murdering your countrymen if you could". He sentenced Adams to seven years' penal servitude on an indictment
containing eighteen counts of obtaining, recording and communicating certain information relating to H.M. Forces calculated to be, or
might be, or intended to be, directly or indirectly useful to an enemy". Adams told him:" I only sent news to Germany which was public."
Mr. Justice Oliver told him: " You have pleaded guilty to one of the most shocking charges at a time like this when we are at war—a
charge of collecting, recording and communicating information that might be of value to an enemy—Germany. That you have done
this for money, and that you have taken money to do during a time when it was apparent that this frightful war was coming upon us".
The Army stripped him of his retained rank as a Lieutenant. He was a model prisoner and M.I.5. continued intercepting mail that was
sent to him and mail that he sent out. As time M.I.5. became concerned that under Home Office rules his good behaviour would mean
that he would get remission and was due for release in May 1944 as the war was reaching a critical stage. This meant that he would
be released when Operation Overlord was about to be launched. He was seen as a risk. Three days before his release date he was told
the Home Office had cancelled his licence for release and he was detained until 3rd August 1944. On release he was given strict conditions
about how he should behave. He kept a low profile with Special Branch constantly watching him until he died in early 1953.
His initials spelt DORA and were made ironic fun of by the press as it also meant "Defence of the Realm Act".
It was true that all the information he gave the Germans was pulled from publicly available sources and there has always been some legal
debate about his conviction, but his offence was really about being in communication with a foreign agent or agents. The Home Office
wanted an example made about his behaviour because at that time there were many Nazi sympathisers and agents hiding in Britain.
During the war there were several cases relating to the Balloon Barrage, where spies collected details of balloons and passed them
onto German contacts. The Balloon Barrages were particularly vulnerable to espionage simply because they were easy to spot and
their locations tended to remain static for the early part of the war.
(c) Peter Garwood 2001