Barrage Balloon Winch found and now on display at Wings Museum, Balcombe, West Sussex.
This summer I became aware of a news item about a barrage balloon winch being donated to the Wings Museum at it's new home in West Sussex.
When I was able to find the time to get there I was very pleasantly surprised to see a hand driven winch on a stand with some original cable on it.
The winch has a trade plate by Vandome & Hart Ltd, Engineers and Ironfounders of the North London Iron Works Wenlock Road, London who made it-
probably in around 1940.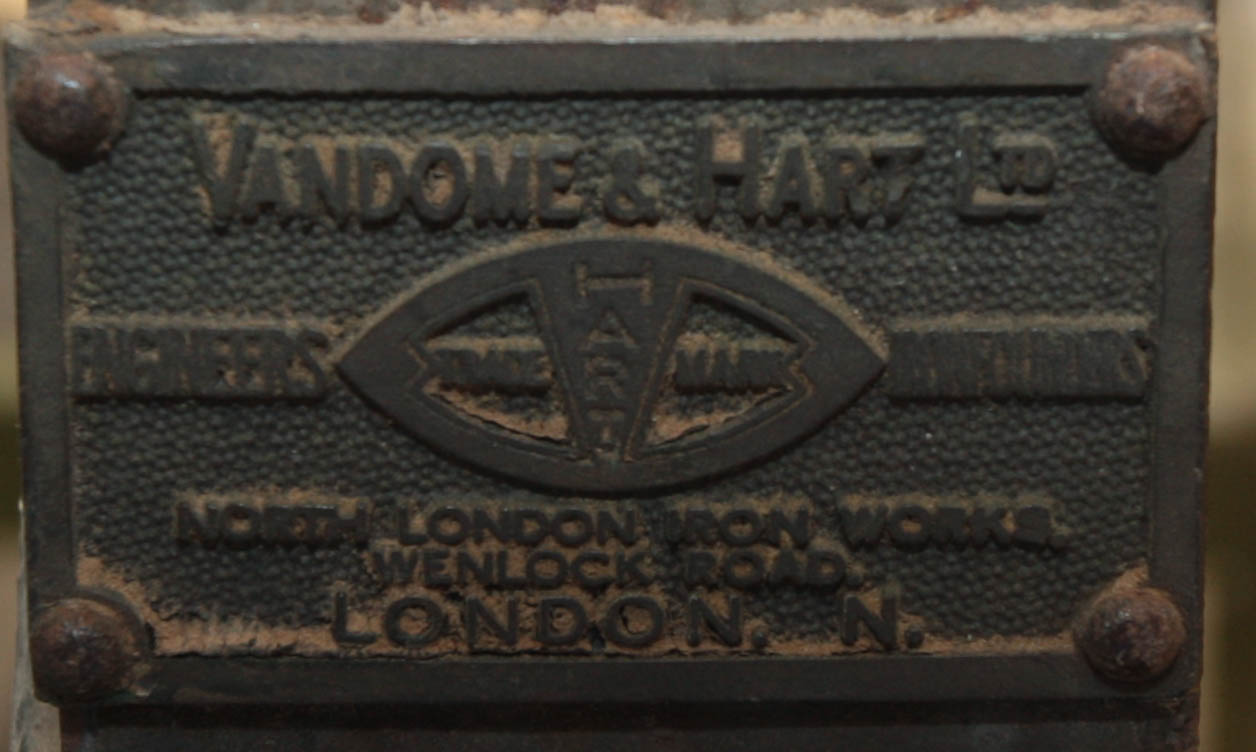 It comprises a drum that is turned by a gearing system and a sprocket.
The drum is turned by a double handcrank and in trials in 1940 considerable haul down speeds were attained.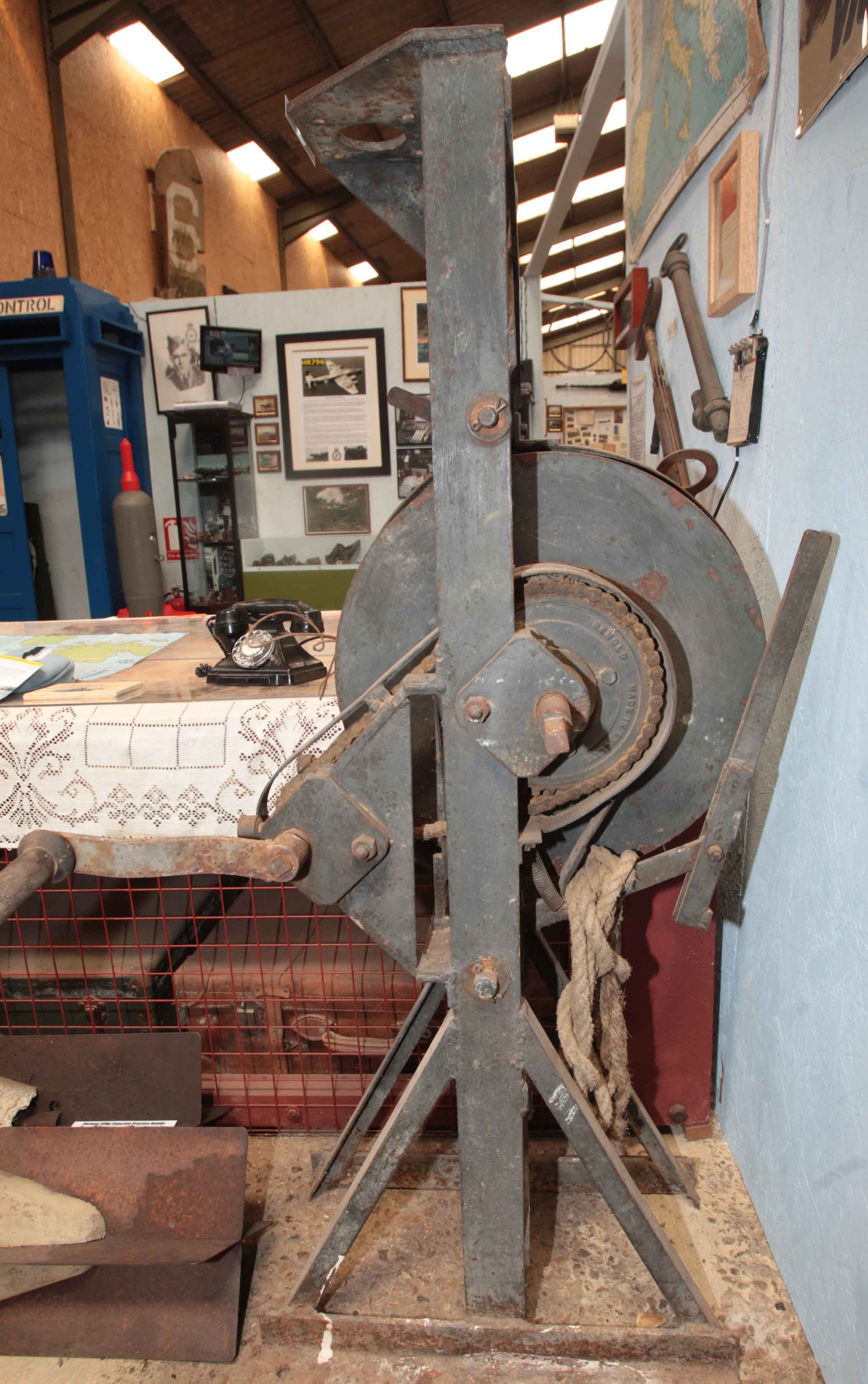 It stands just over 58 inches tall from base to the top where the leading off gear for the cable would have once been fixed.
The base is around 12 inches by 17 inches. The drum is 17 inches in diameter and would hold around a 1000 feet of cable.
Attached to the drum is a handbrake to regulate the speed of the balloon when being let up.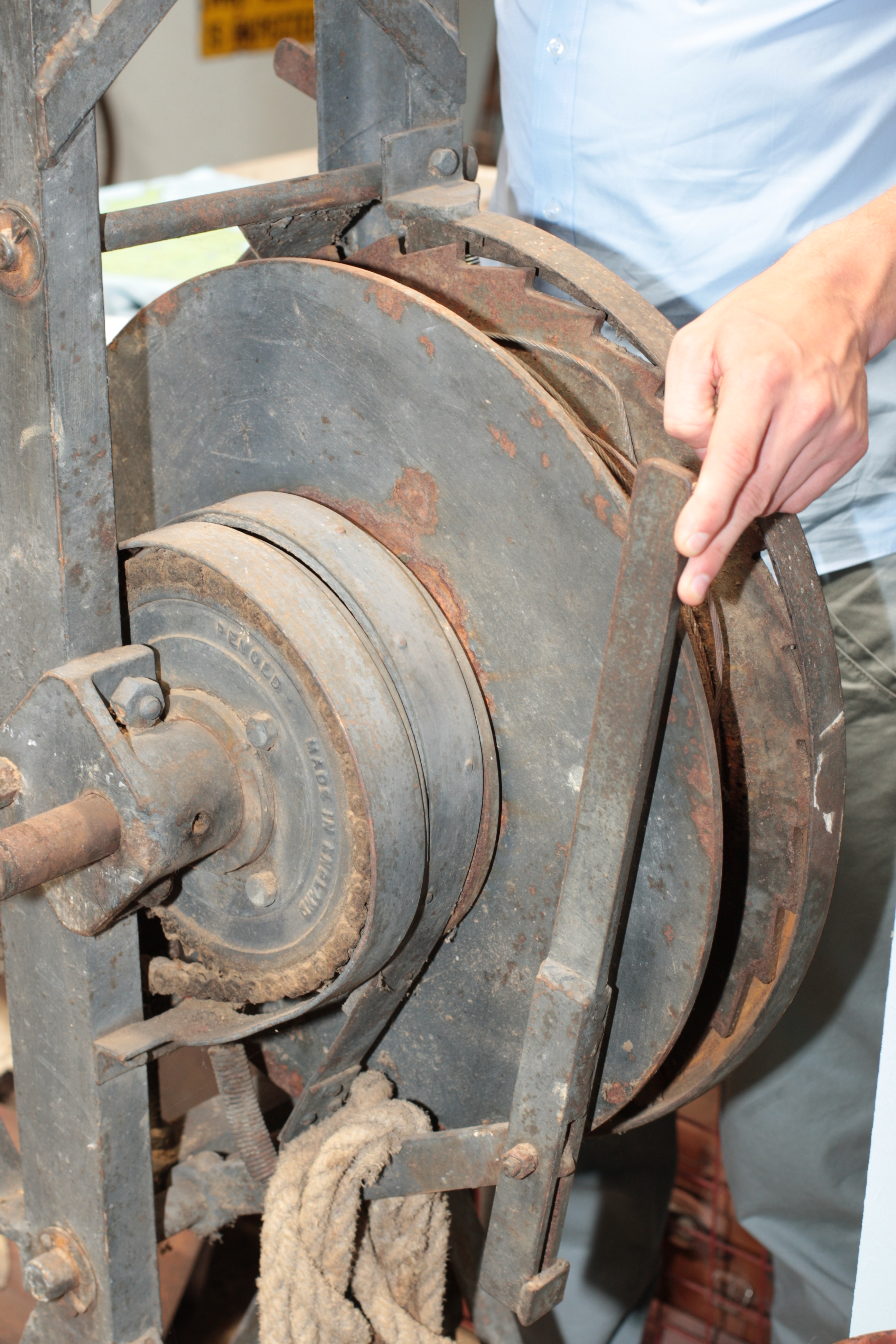 The cable drum still has some cable on it.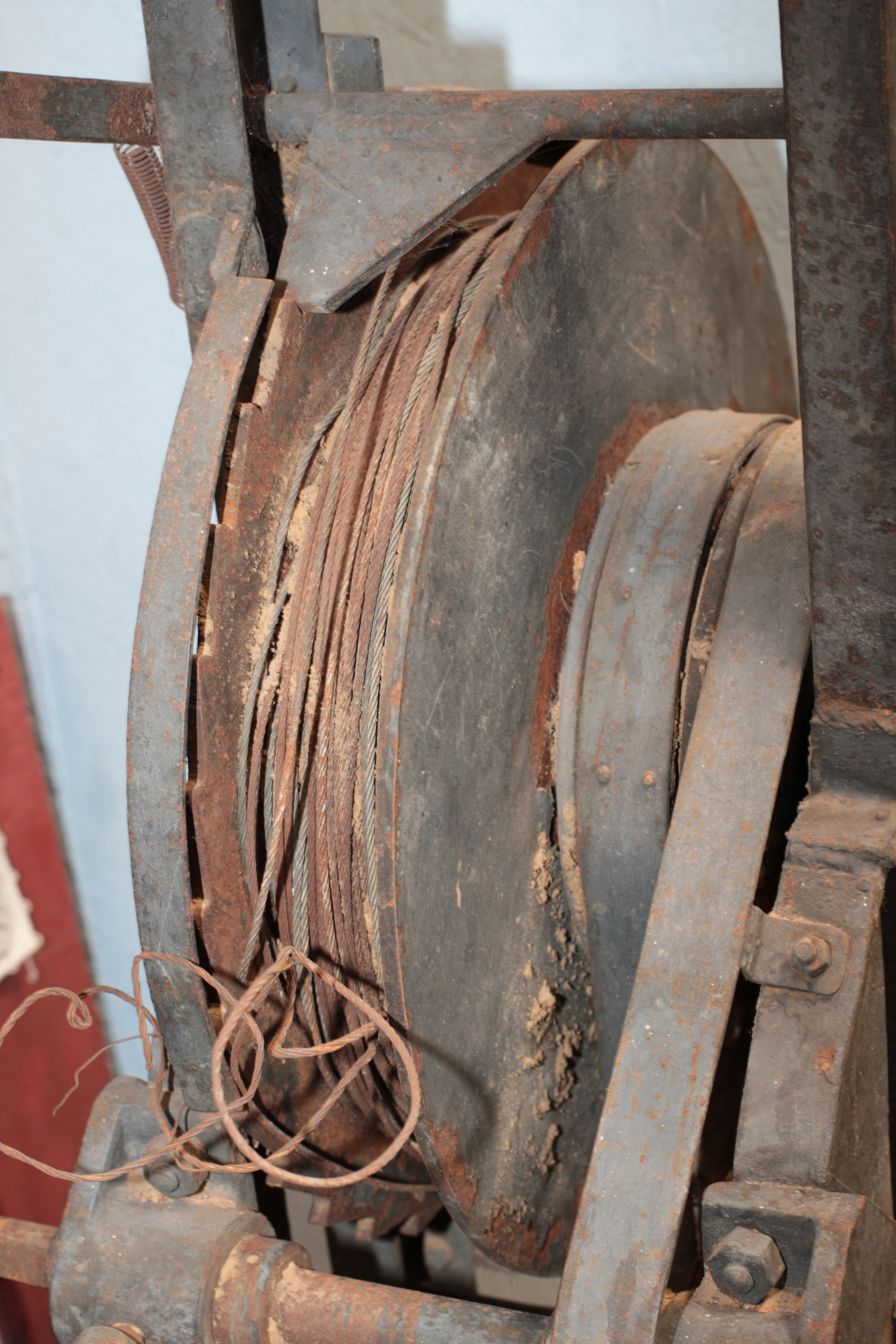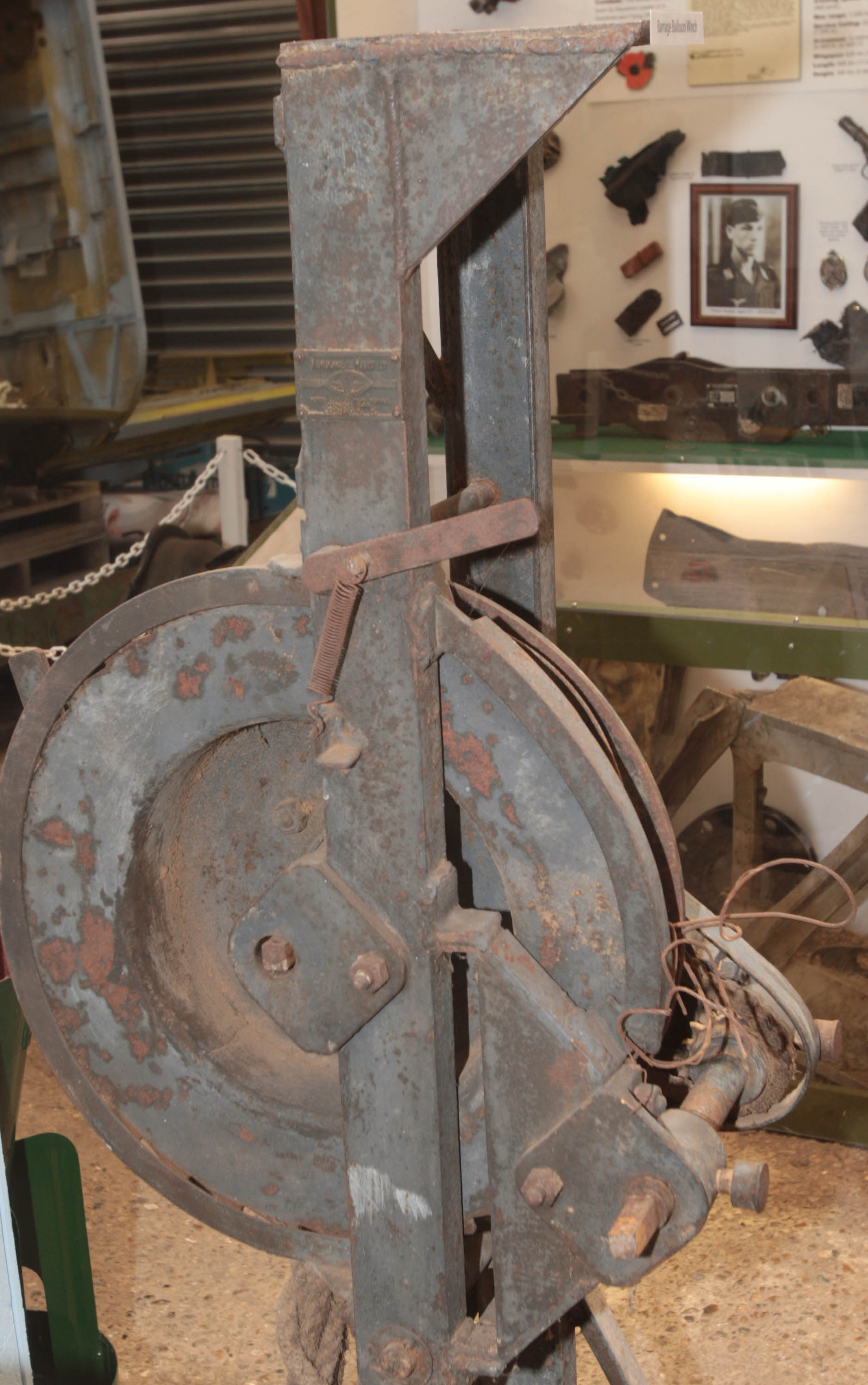 Balloon winch viewed from other side.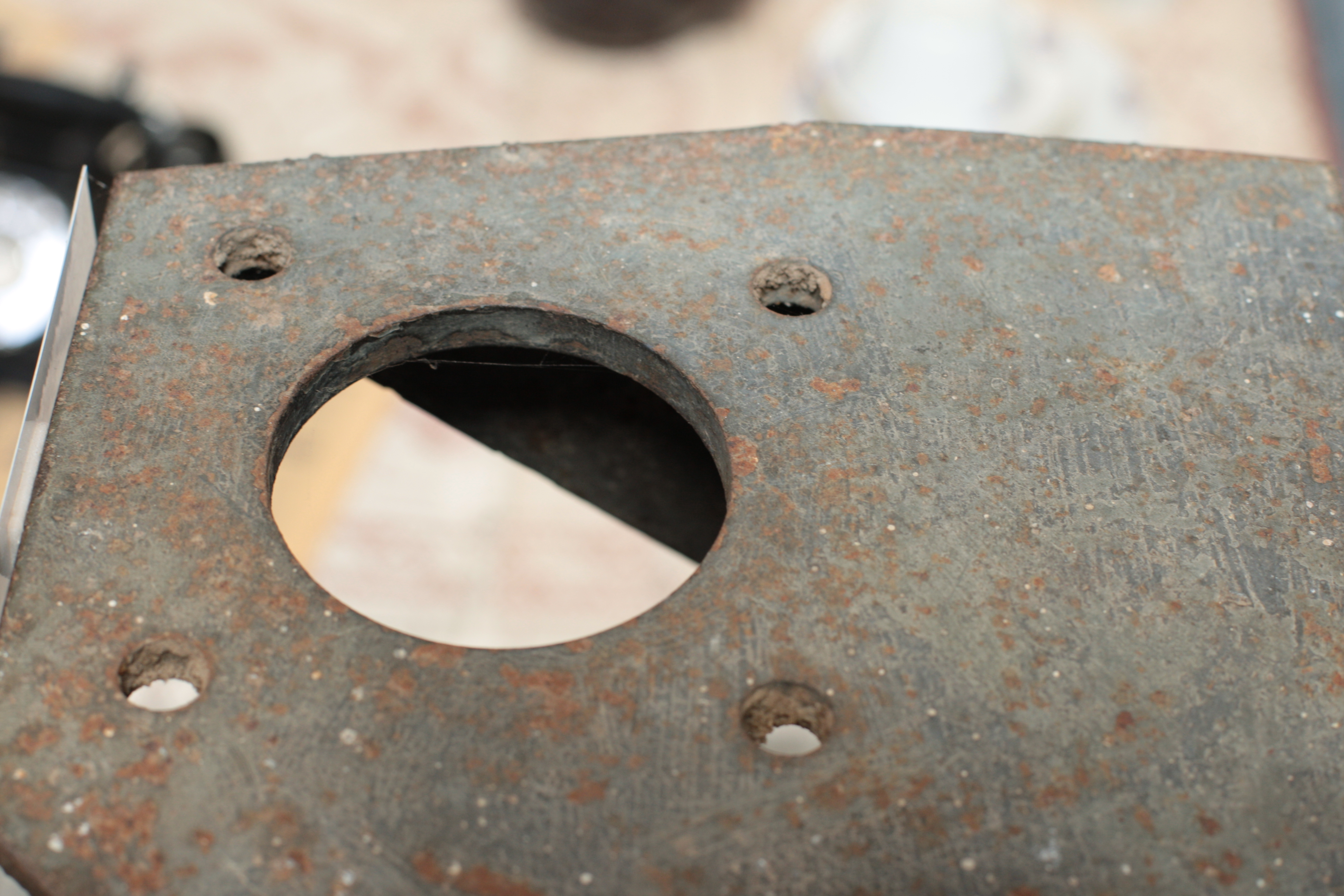 Balloon winch cable would have passed through this hole at the top of the winch stand to a leading off gear.
The uses this winch would have been put to are variable. It may have been used for experimental work
as a number of similar designs were made at Cardington in the 1940's. It may well have been based on
a balloon vessel as these flew smaller balloons at a much lower altitude and thus the cable drum size would
have been ideal. Prior to being given to the museum it is not certain as to what exact uses it may have had.
Post-war many such winches were used in marine, warehousing and similar trades and would have performed
flawlessly due to the simple construction. I am sure that the staff and volunteers will get the winch restored to
its former glory in the next few months. It is a rare and exciting find and goes to show that you never know what will
turn up from time to time.
If you ever get a chance the Wings Museum is a great place to go and see a whole range of aviation related
memorabilia. The staff are enthusiastic, friendly and helpful and try and ensure that your visit is a memorable one.
Go and visit them you will be pleased you went there.
Wings Museum, Unit 1, Bucklands Farm, Brantridge Lane, Near Balcombe, West Sussex. RH17 6JT
Website: