441880 Sergeant Dora Guyll (nee Barnes)
Dora served in 917 Squadron and at various squadrons in Cardiff during WWII.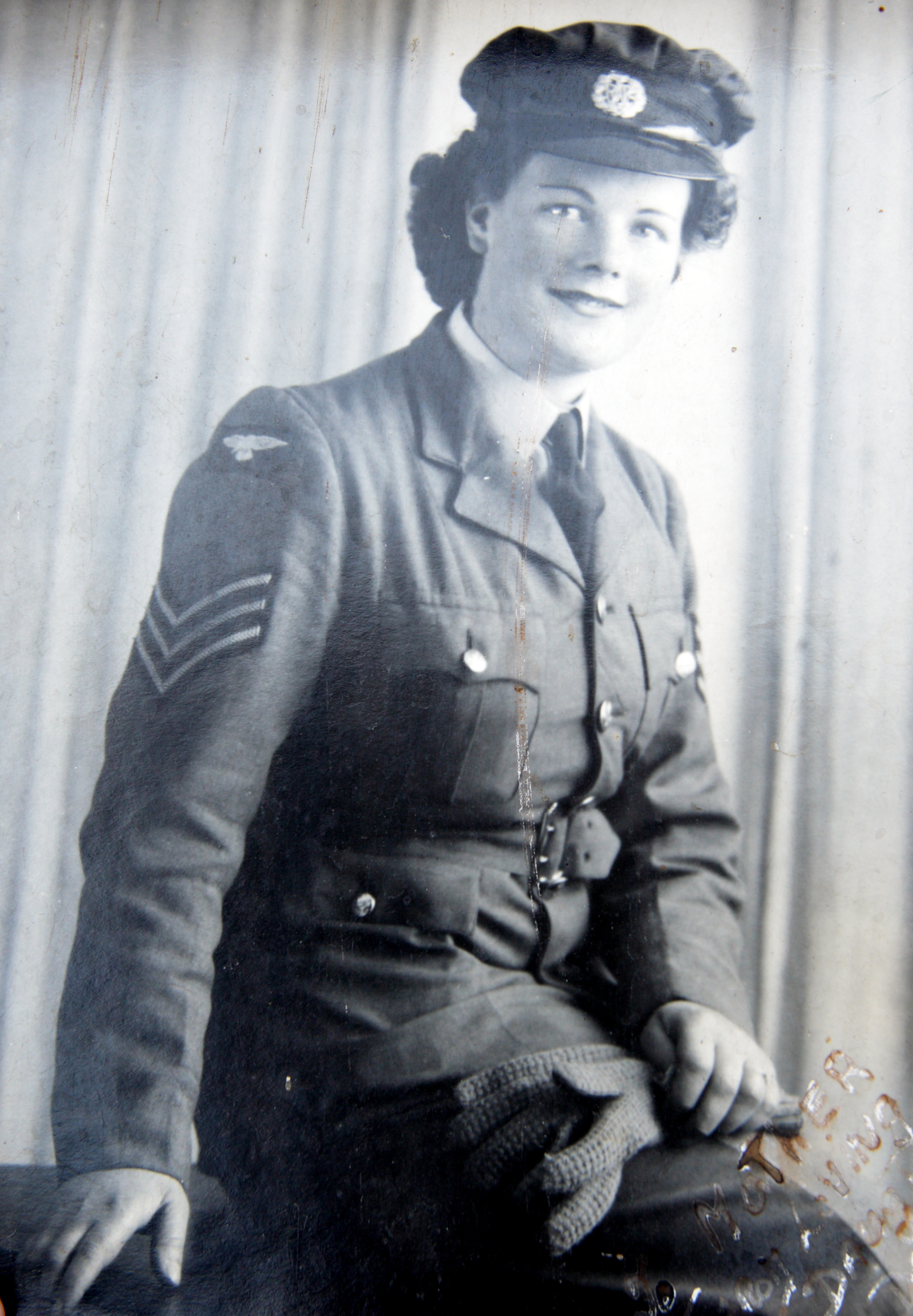 441880 Sgt Dora Barnes poses in her sergeants uniform for the camera.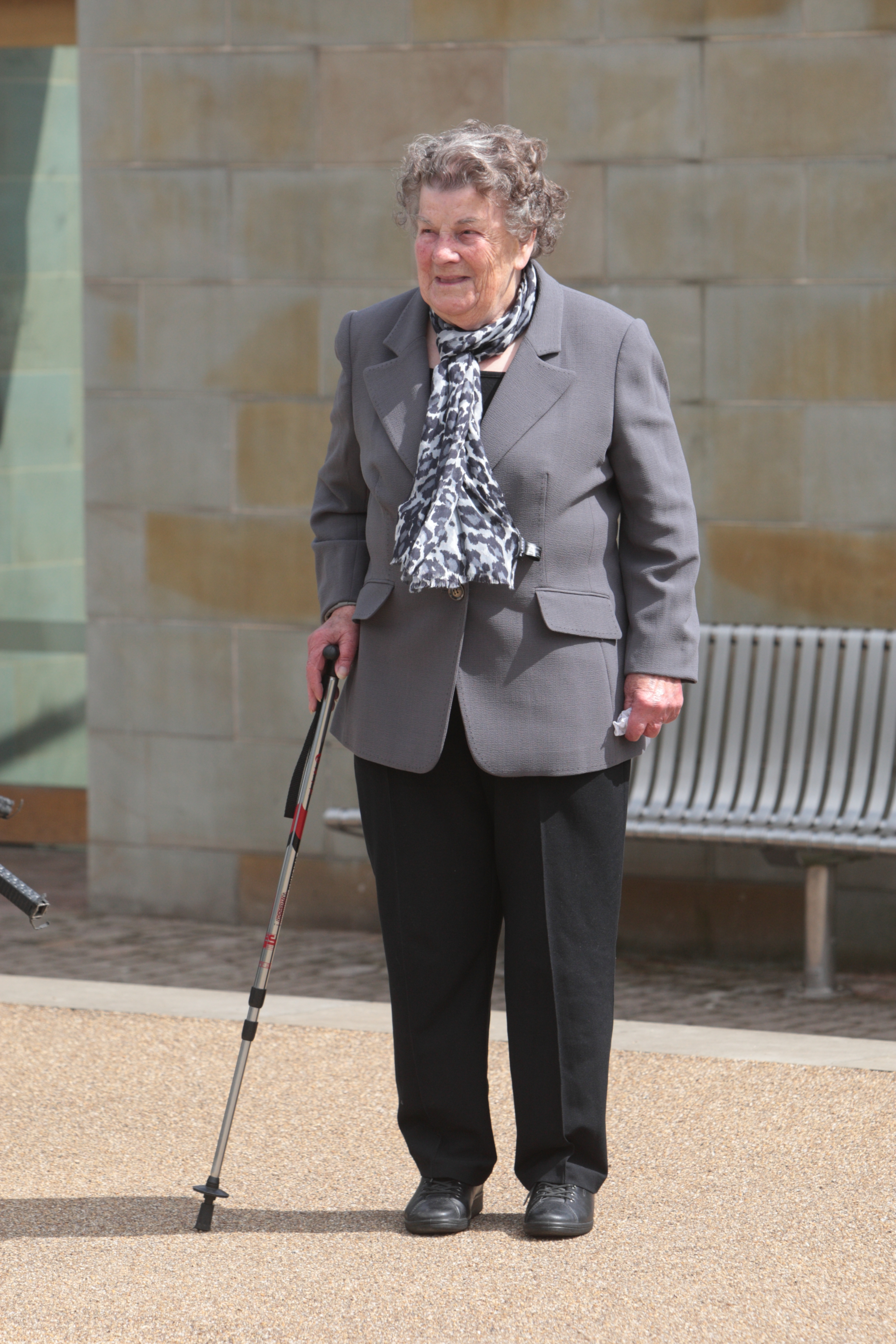 41880 Sgt Dora Barnes now Mrs Dora Guyll pictured at Cardiff Castle in 2011 returning after almost 70 years.
Dora took part in the BBC programme: The One Show- The Women's Balloon Barrage Squadrons.
She travelled to Cardiff after an absence of almost 70 years to revisit her old squadron site at Cardiff Castle.
She was interviewed by Angelica Bell about her wartime exploits and provided a great insight into the dark days of
WWII and the role women had to play and emphasised the balloon work was not an easy task for anyone.
Meeting Dora you realise that she must have been a very authoritative Sergeant in her day, a characteristic that
still can be seen today.
Interestingly enough she showed us some of her WWII paperwork.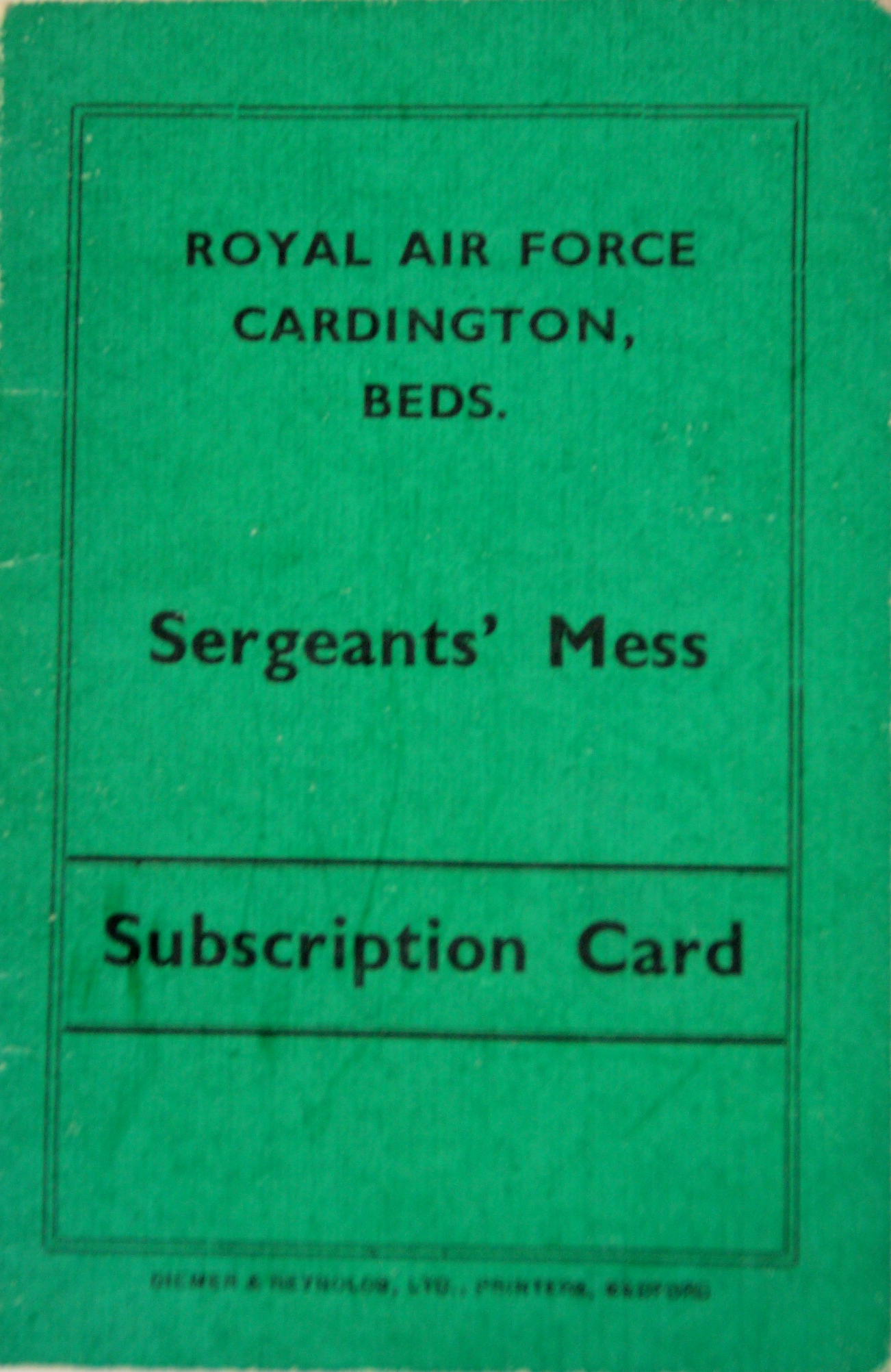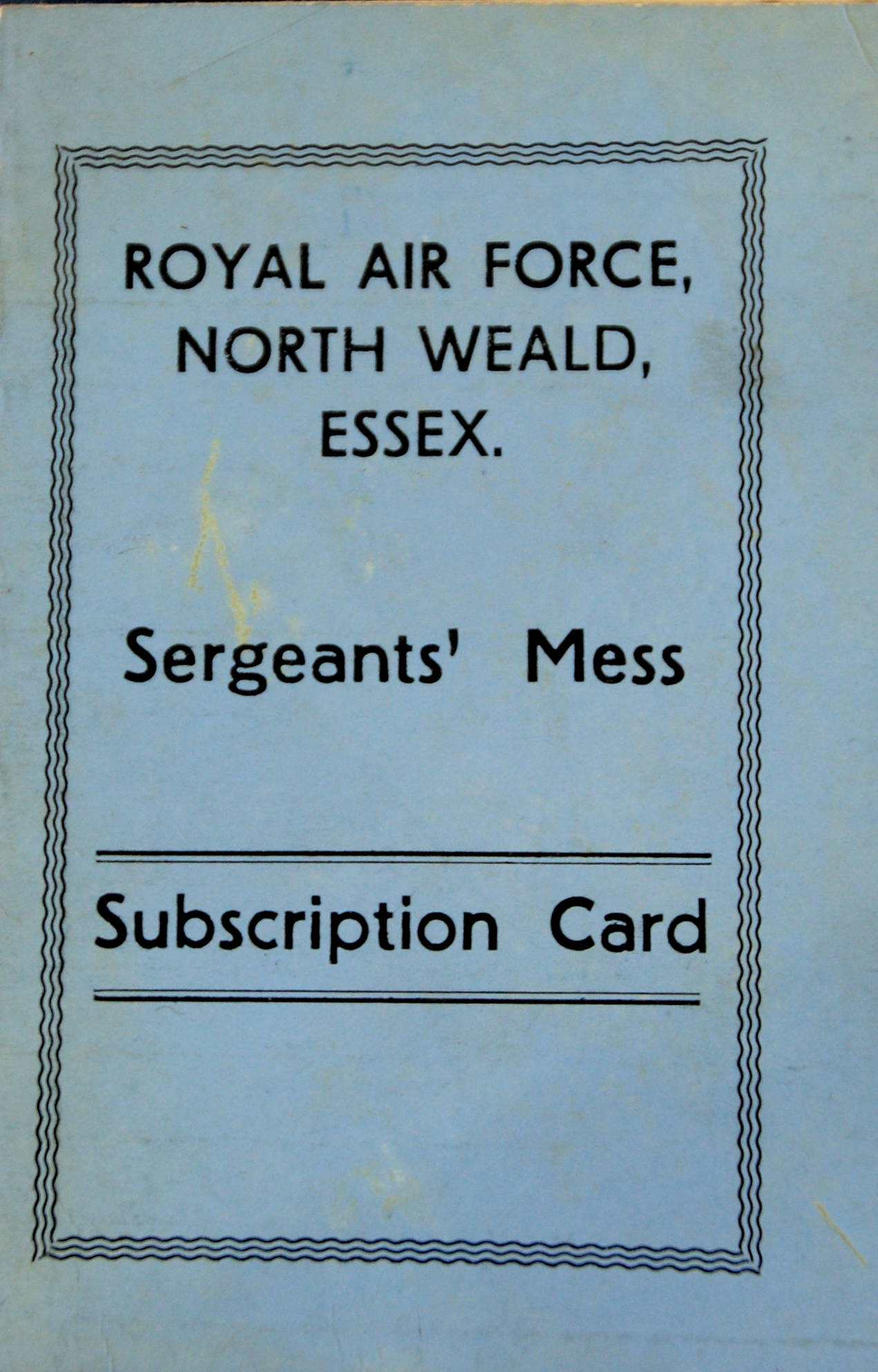 Below we can see an example of Daily Routine orders from June 1942 which gives an
interesting insight into what went on in the squadrons.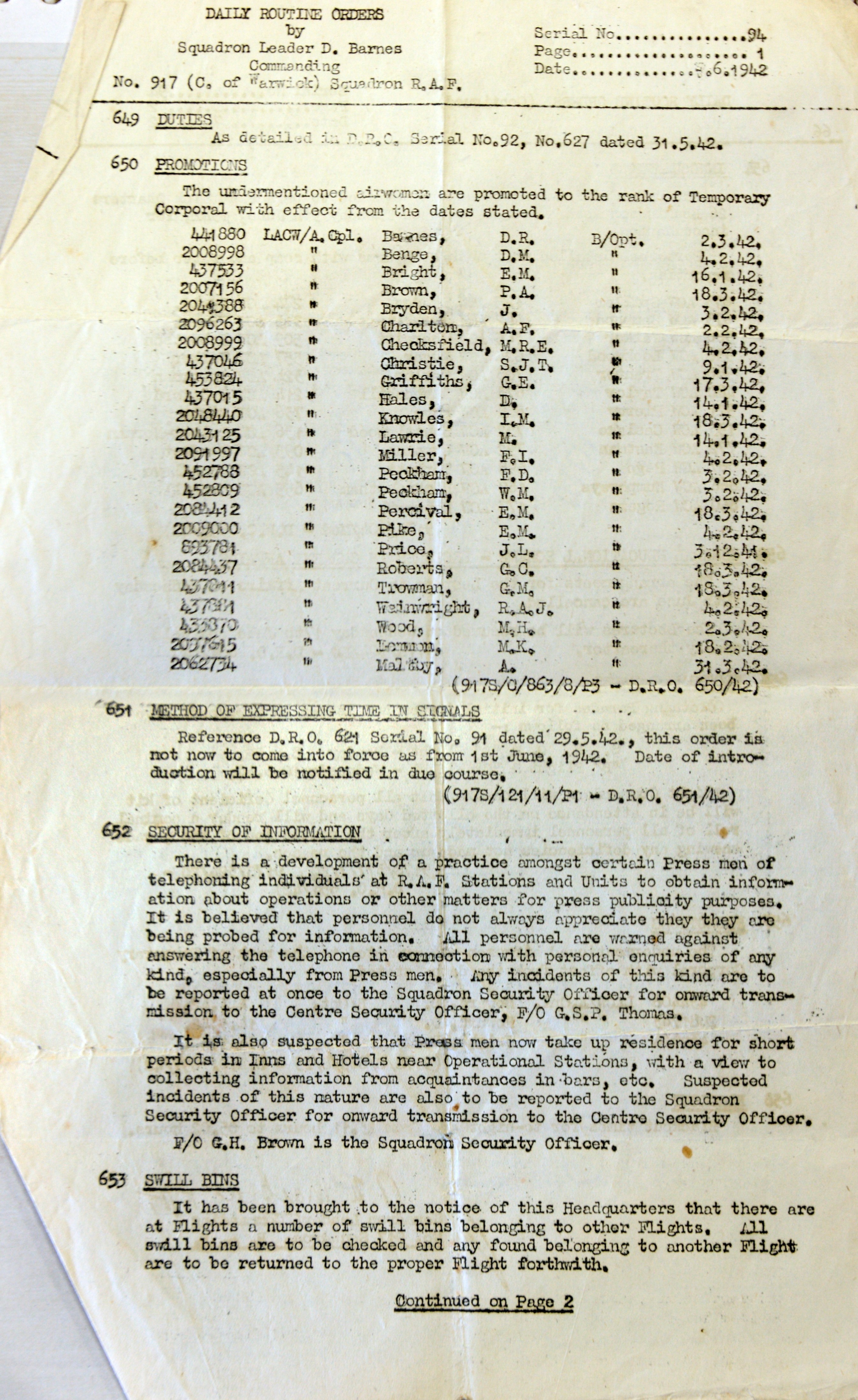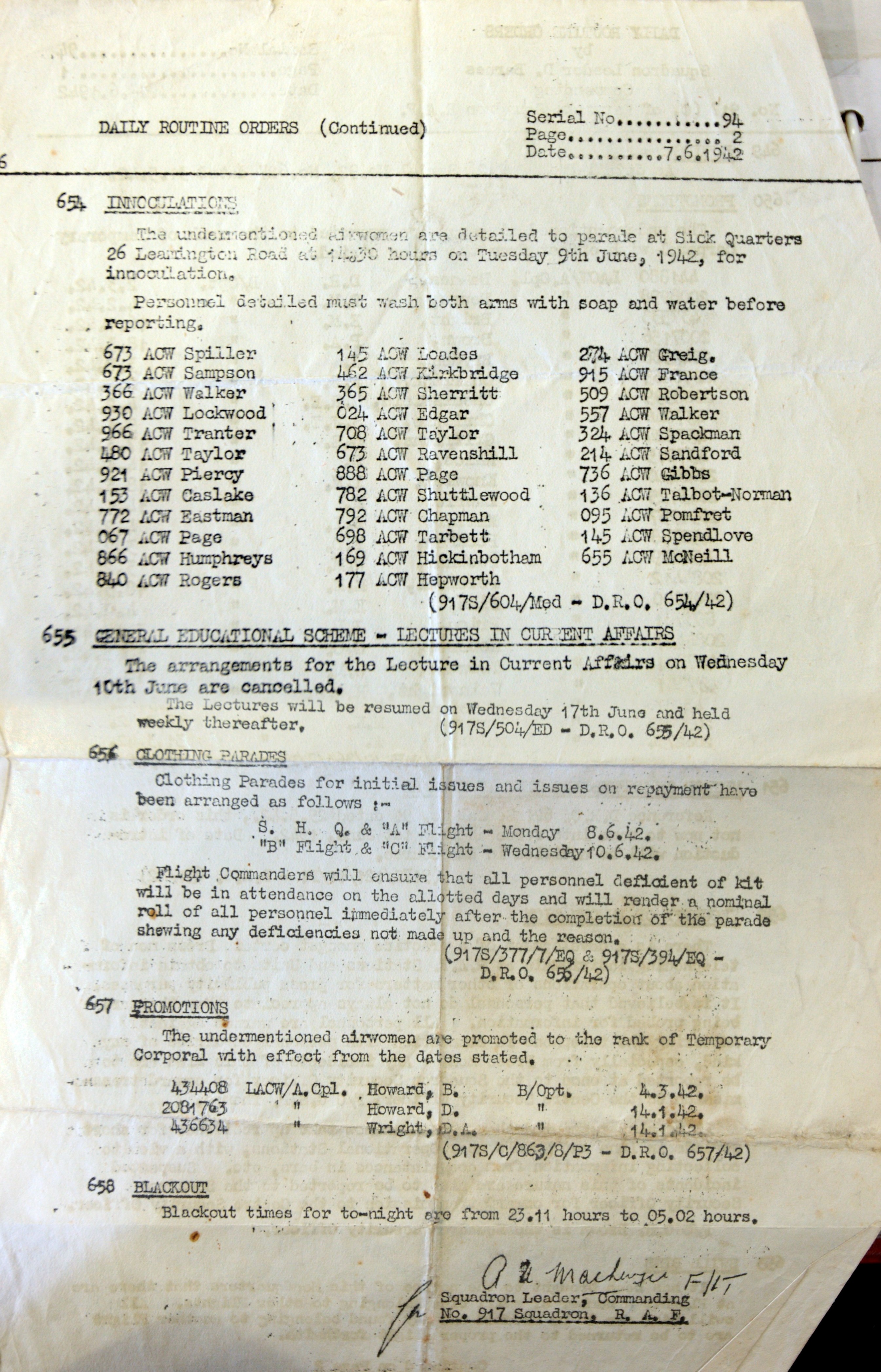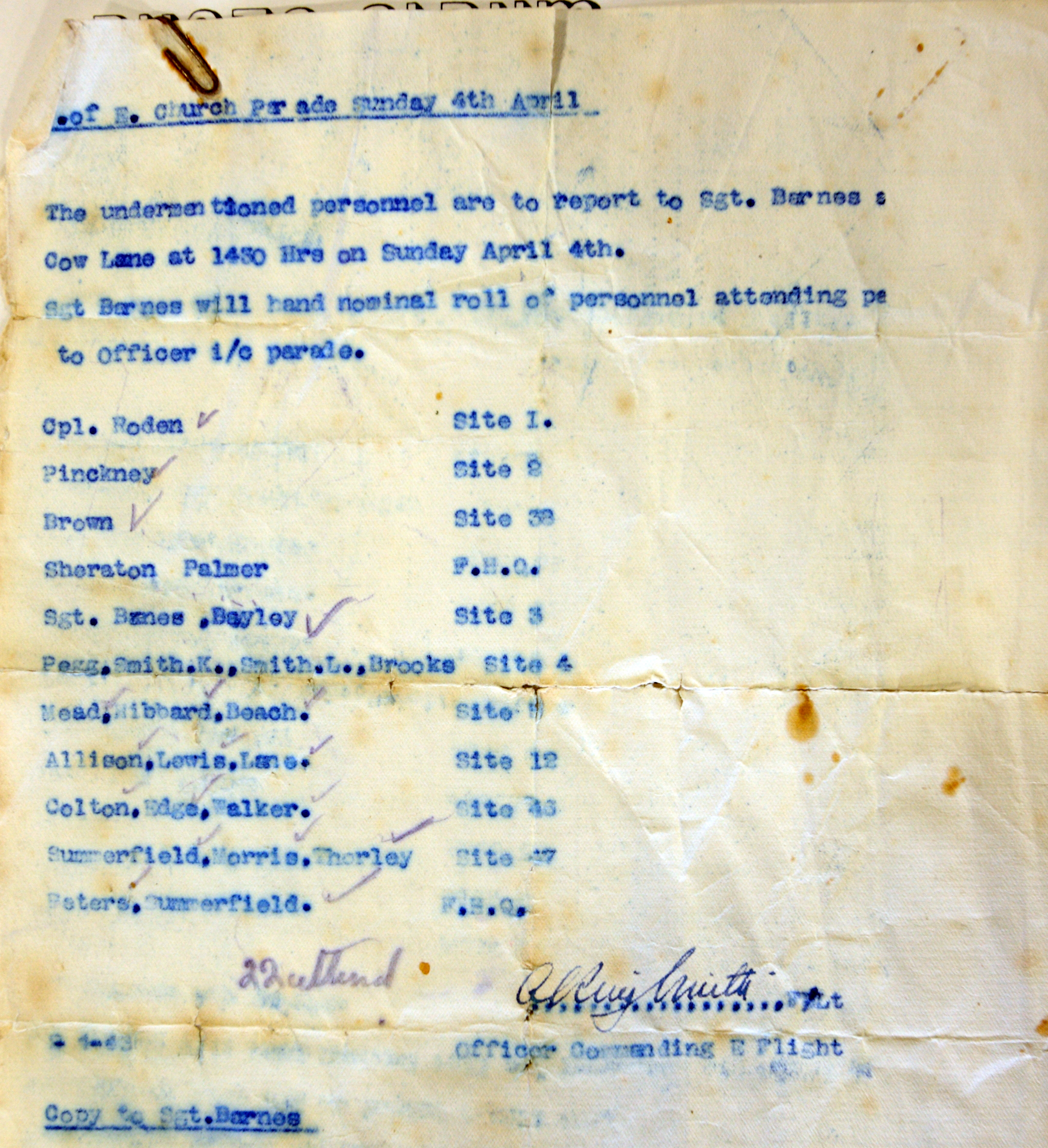 On 4th January 1943 Dora issues orders for the C of E Church Parade and who should be where.
October 1944 Dora is sent to North Weald from Cardington.
Here is the back of the form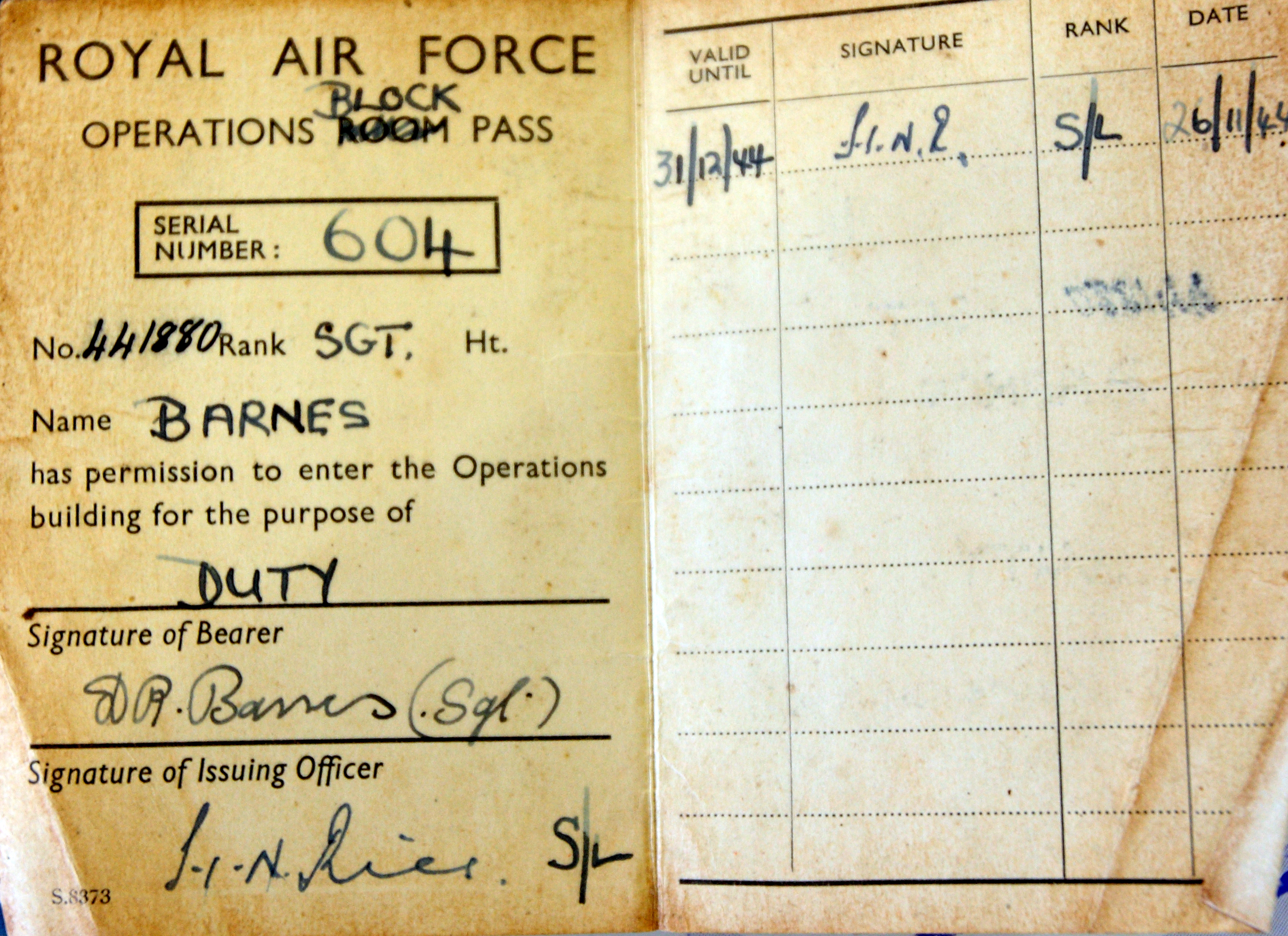 Dora's pass from November 1944
Here is yet another C of E Church Parade for October 1945.
A undated press cutting that Dora had showing an article about the women in the balloon squadrons.
.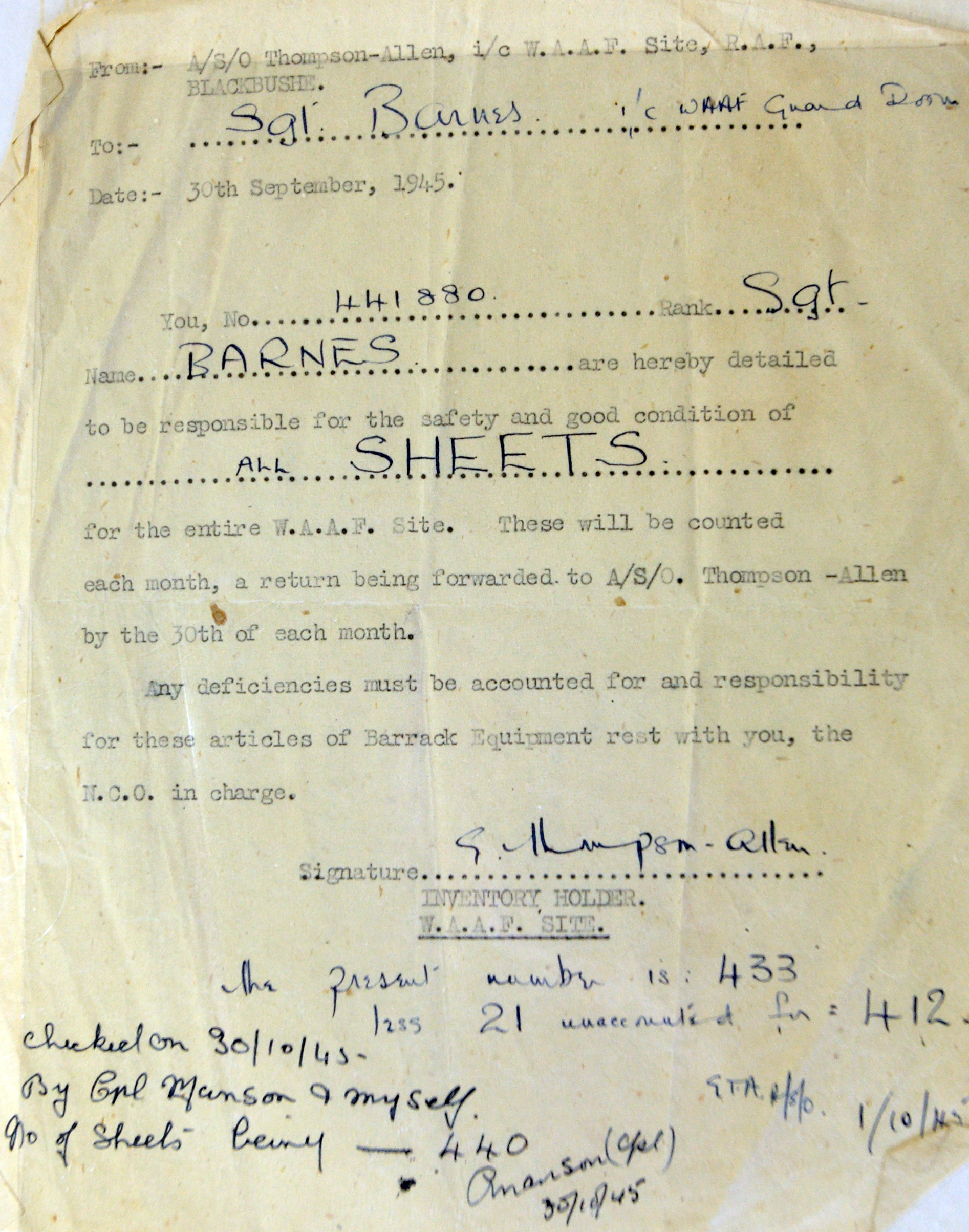 At RAF Blackbushe post war, Dora was given the task of ensuring that every airwomen's bedding sheet was accounted for.
As you can see her boss 8392 Acting Section Officer Enid Mary Thompson-Allen thought there was only 412 but Dora tracked down 440!!