Flight Lieutenant Clifford Basil North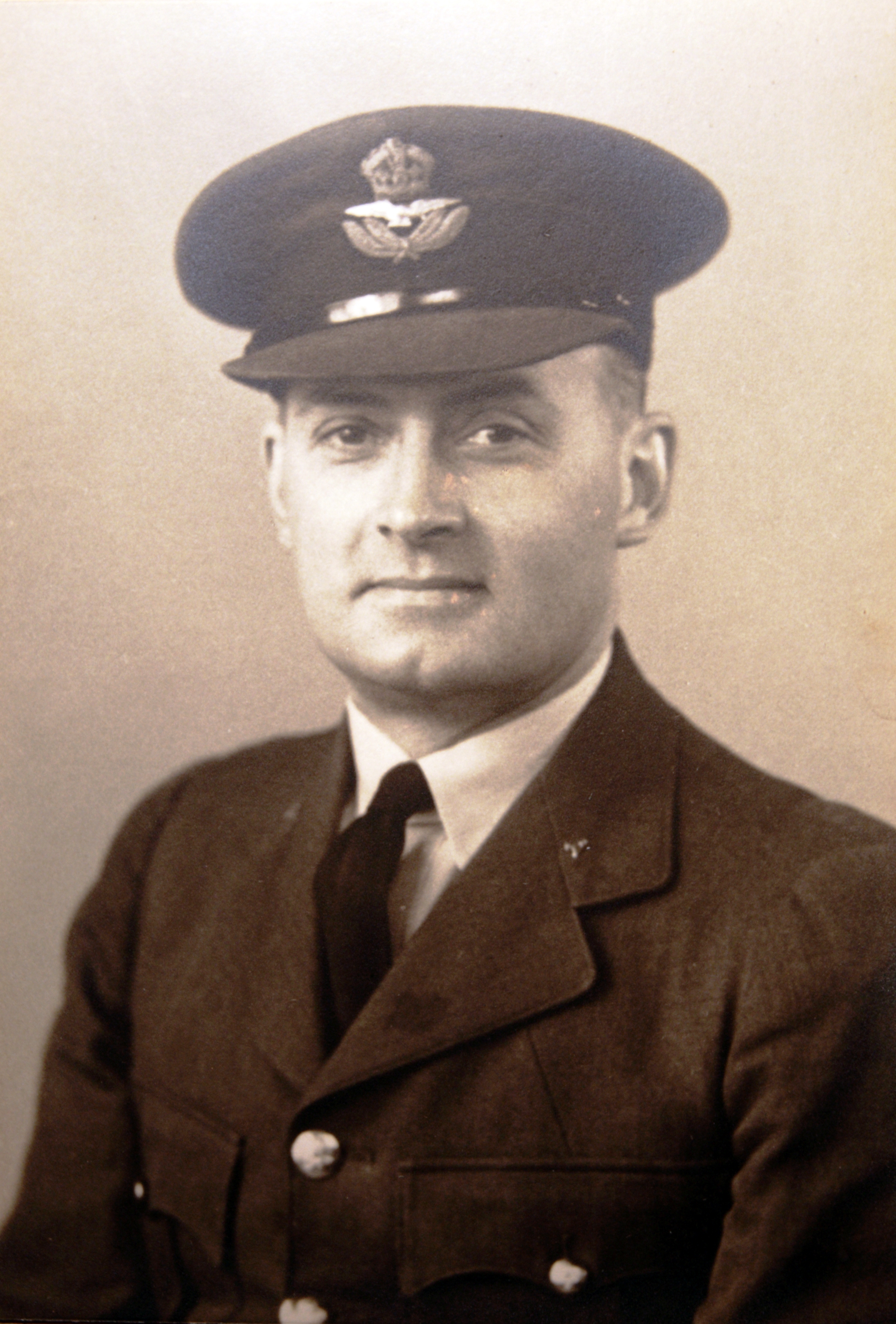 Flight Lieutenant Clifford Basil North
Flight Lieutenant C. B. North (90629) was commissioned into the Auxiliary Air Force as a Pilot Officer
pre-war on 3rd March 1939 and joined D Flight, 942 Squadron, No 17 Balloon Centre Hull. He was promoted to
Flying Officer on 6th September 1939. Whilst in Hull he mainly lived at home in Bilton, East Hull, but his main
work during this time in Hull was requisitioning vessels and barges for the siting of balloons
on the River Humber. His knowledge of shipping through his timber importing business enabled him to contact
barge owners which he know which made the job easier.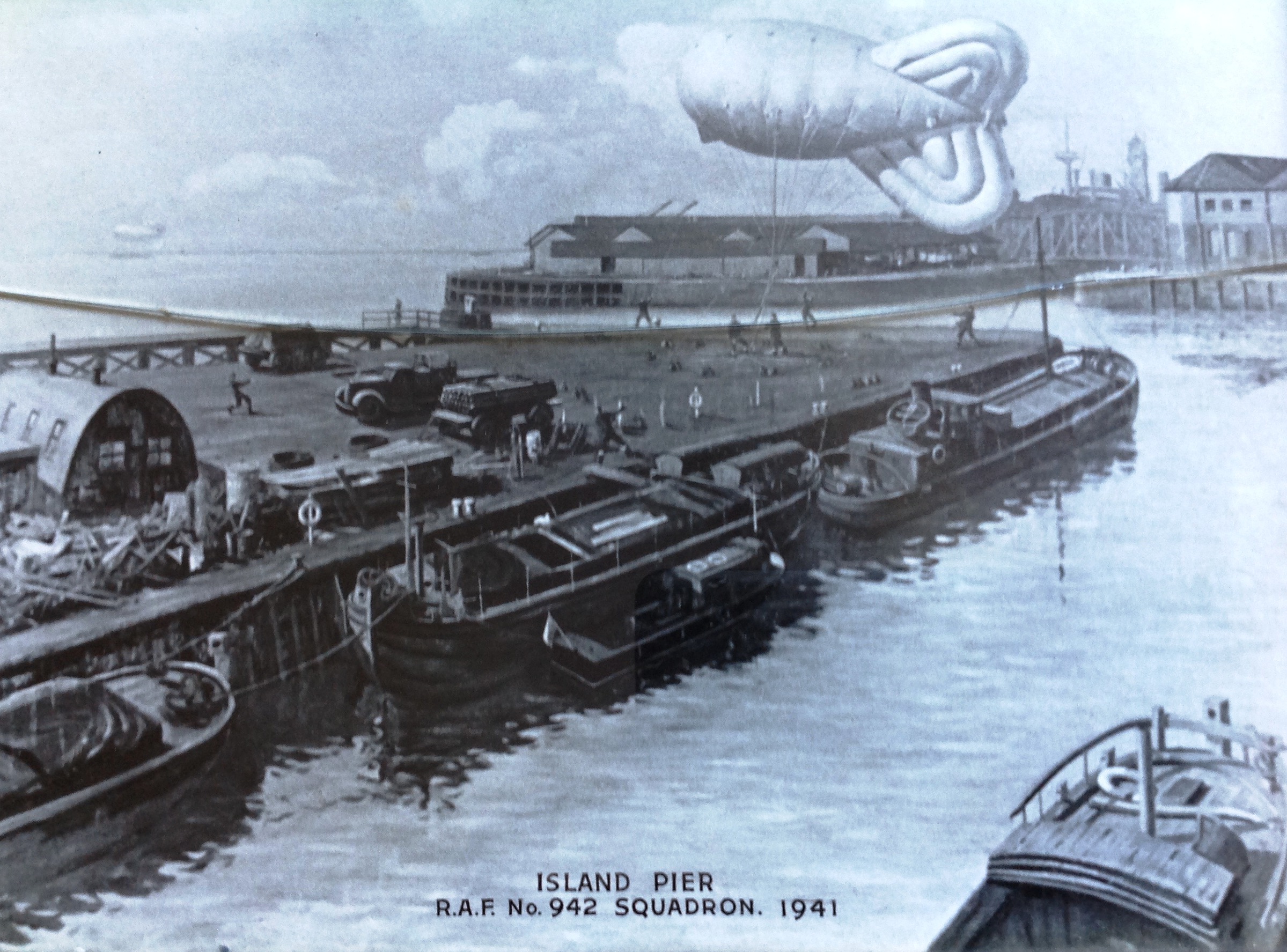 The Island Pier photograph (1941) although taken after Flight Lieutenant C.B. North left Hull, shows the type of work he was engaged
in. This illustrates the classic balloon defence on a pier. Here you can see the winch and the gas bottle trailer as well as the crew out
dealing with the balloon hovering above it's bed. The protection of barges and other craft was an essential part of the work of 942 Squadron.
Whilst in Hull there was a visit by Louis Mountbatten which is self-explanatory.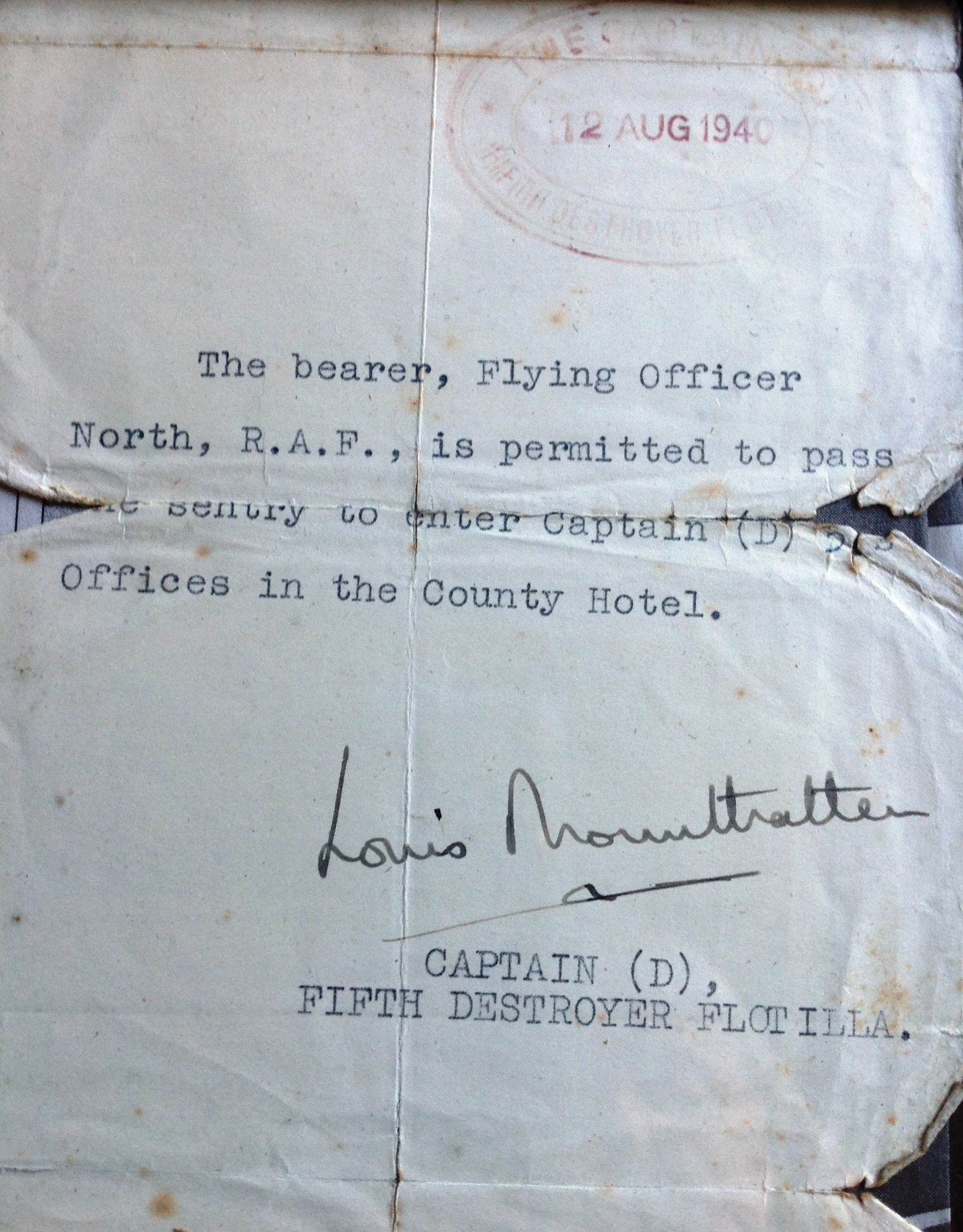 Flight Lieutenant C.B. North had this pass signed by Lord Louis Mountbatten
We know that Mountbatten brought his ship into Hull for repairs and that was when he met Flight Lieutenant
C.B. North.
Mountbatten's headquarters were in the County Hotel, Baker Street near the centre of Hull
and this building remains there today.
Flight Lieutenant C.B. North was then posted as a F/Lt to Newport, Monmouthshire in August 1940.
He arrived at Newport in time to be part of the crew that mage history for Balloon Command when 966 Squadron
at Newport downed the first German aircraft on to British soil by means of a barrage balloon.
Whilst in Newport, F/Lt C B North continued similar work to Hull - being in charge of sites from which balloons were flying.
He had an interest in cars as he had a business in Hull – Northwood Motors (Hull) Ltd – who were the main distributors for
Singer cars. He also had a Railton car. Whilst in Newport we understand he did a deal on behalf of Northwood Motors
and exchanged a Standard 9 for an Invicta S Type, registration number PL6742, car number S66. It was said that the
RAF Officer the deal was done with wanted a car with much better fuel consumption. There are records of this car from
1931 but no record of who owners were from then until F/Lt C B North acquired it. We would be most interested to
know if anyone has any information as to whom he obtained it from as this car is still in the family today (2016).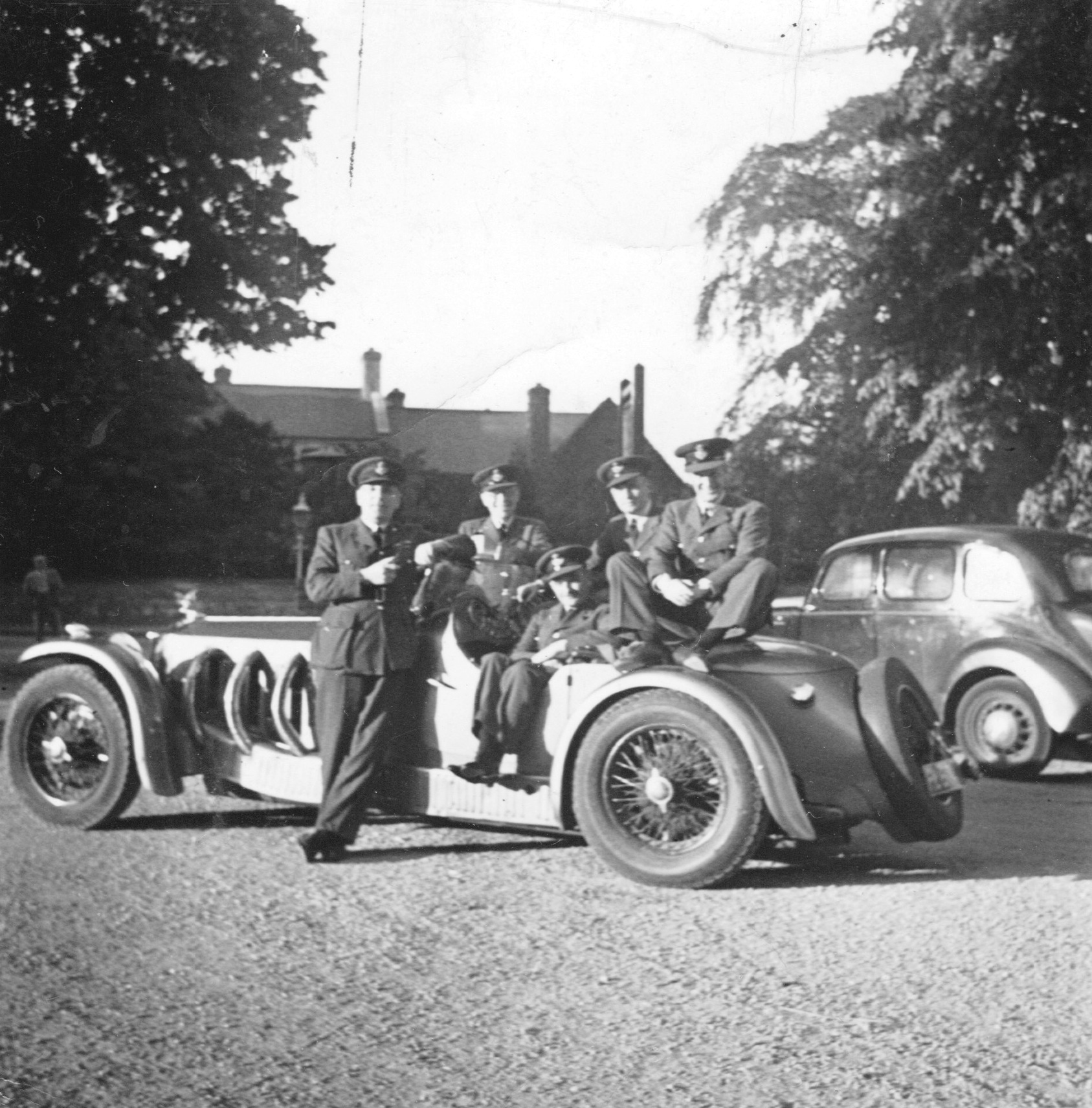 The fantastic Invicta S Type, registration number PL6742, car number S66.
This car must have been one that would be memorable from the early days of WWII?
Surely someone in Newport must remember seeing it going around the district?
Peter Garwood will be updating the Newport story as time permits.
For more information on his Balloon activities at Coventry
Click on this link: Flight Lieutenant Clifford Basil North at Coventry