A Y Alessie - a short pictorial history, spanning her 55 years of existence, we are indebted
to the Doubleday family for supplying information and a rare archive of pictures on the history of this vessel.
This vessel was used as a Barrage Balloon vessel during WWII, she had a considerable history as detailed below:
1909 Built by R Date & Son, Kingsbridge, for A H Lanfear Snr. Ramsgate
1914 During the war 'Alessie' ran up on to the shingle at Dungeness as the usual light was not showing but was refloated in a parlous condition.
Sold to Brixham Owners who repaired her and she fished out of Brixham for many years.
1920 To 1930 . Owned by W B Jackman
1924 21st Sep. Owner Peter Bully
1930 19th Nov. Converted to a Yacht by Mr Fry
1934 National Oil Engine fitted
1940 Used as an anchor for a barrage Balloon at Plymouth
Part of Command Balloon Barrage: Trawlers - Alessie, Black Joke, Forsetti, Muriel Stevens, Pas De Loupe Ii, Revive, Snowfinch, Vigilant,
All At Plymouth
1948 New set of Sails by George Jackman
1950 Feb to Oct 1957. Owned by J M Doubleday
1953 14 May to 5 June,Glasson Dock to Great Yarmouth
1960 Owner Mrs M E Loxton, 34 Roselands Avenue, Eastbourne , Sussex , as stated in Lloyd's Register of Yachts 1960
1964 14th Aug As a yacht Sank on the Goodwin Sands , owner Jonathon Southey, with £30,000 of antique weapons on board. Total Loss.
When used as a balloon vessel the barrage balloon would normally have been flown from the masthead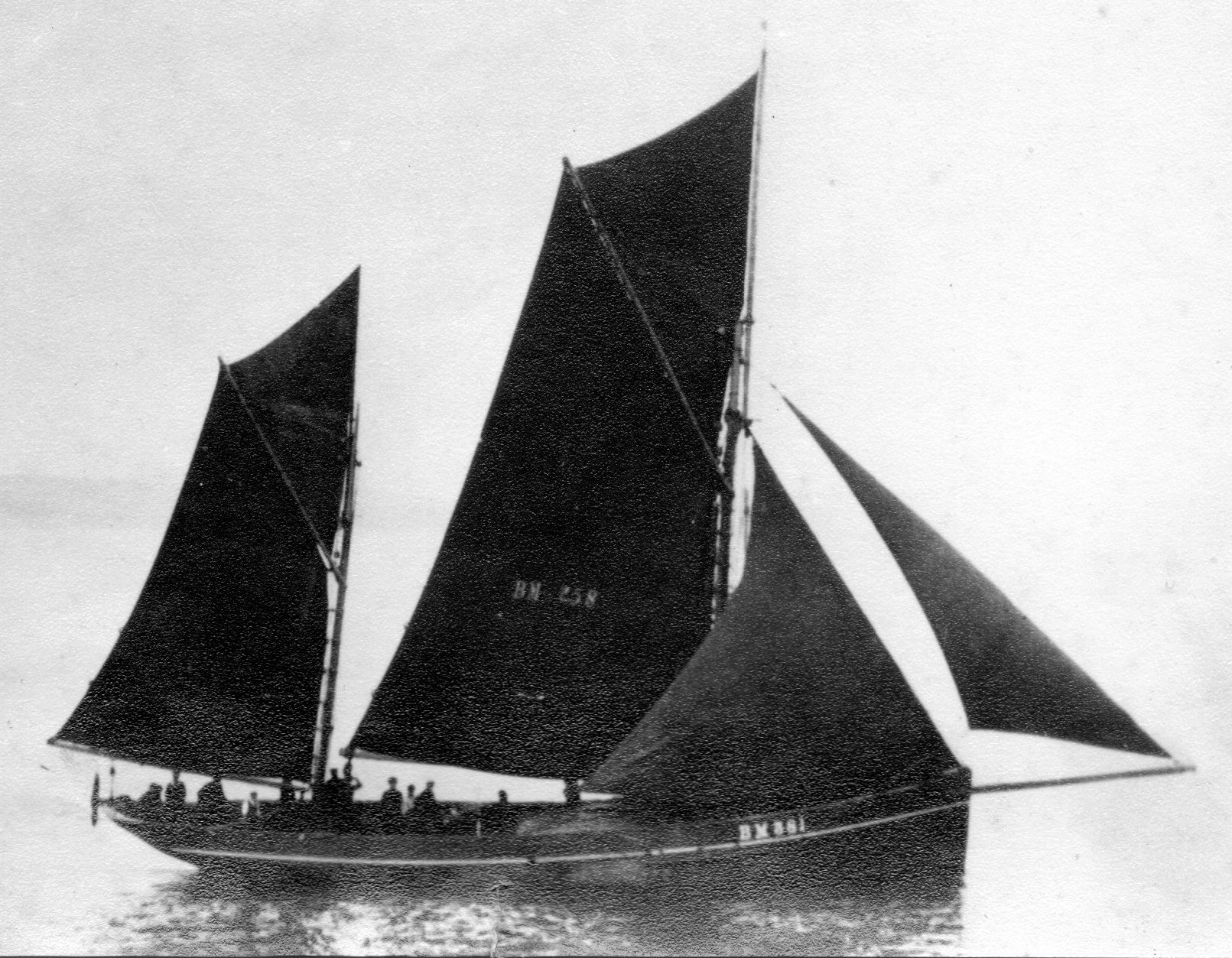 BM. 381 Alessie, (ex R.189) B. J. Haddock, setting mainsail borrowed from
BM.258 "Seafarer"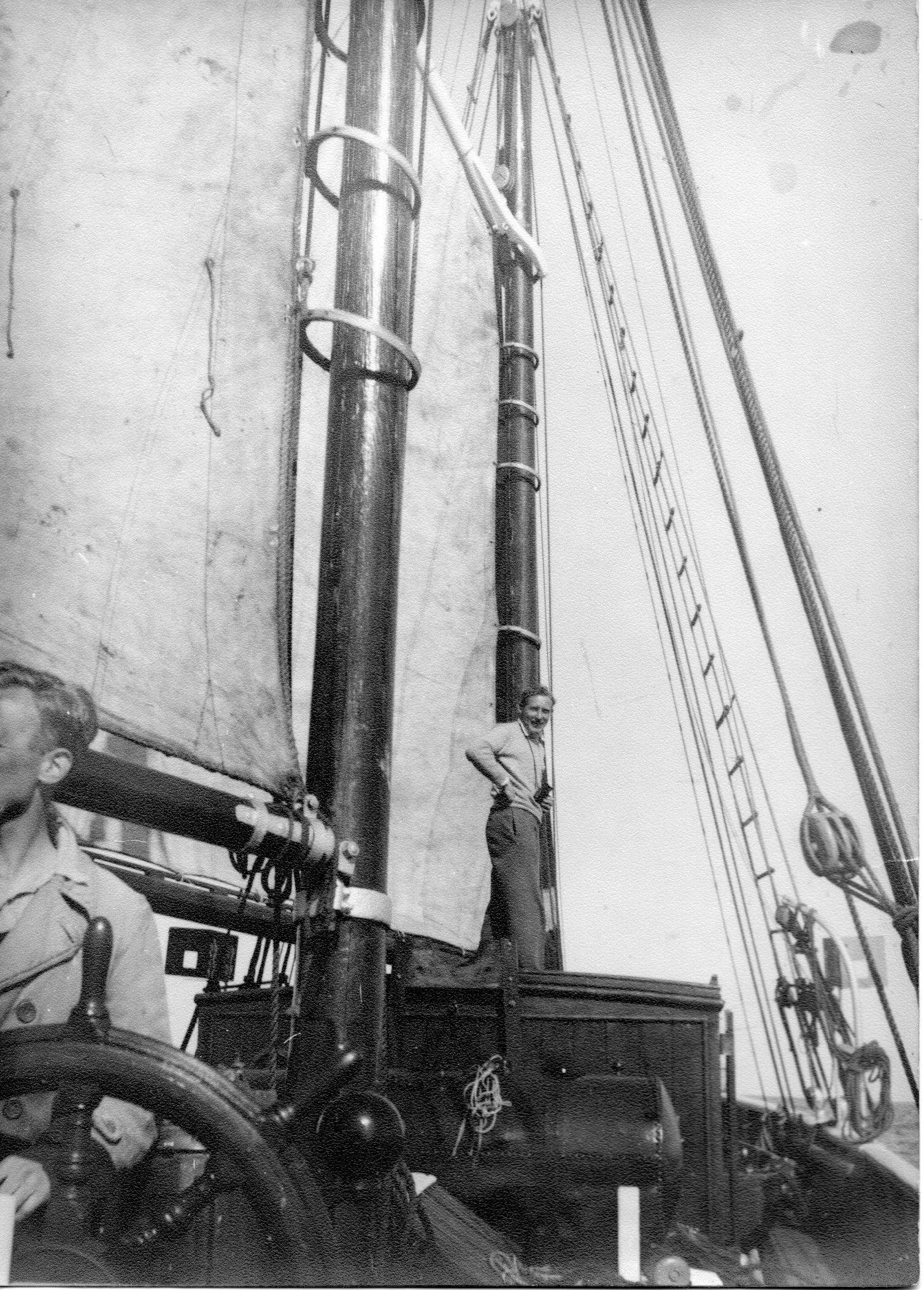 1953 Lawson Horne (Friend of J M Doubleday)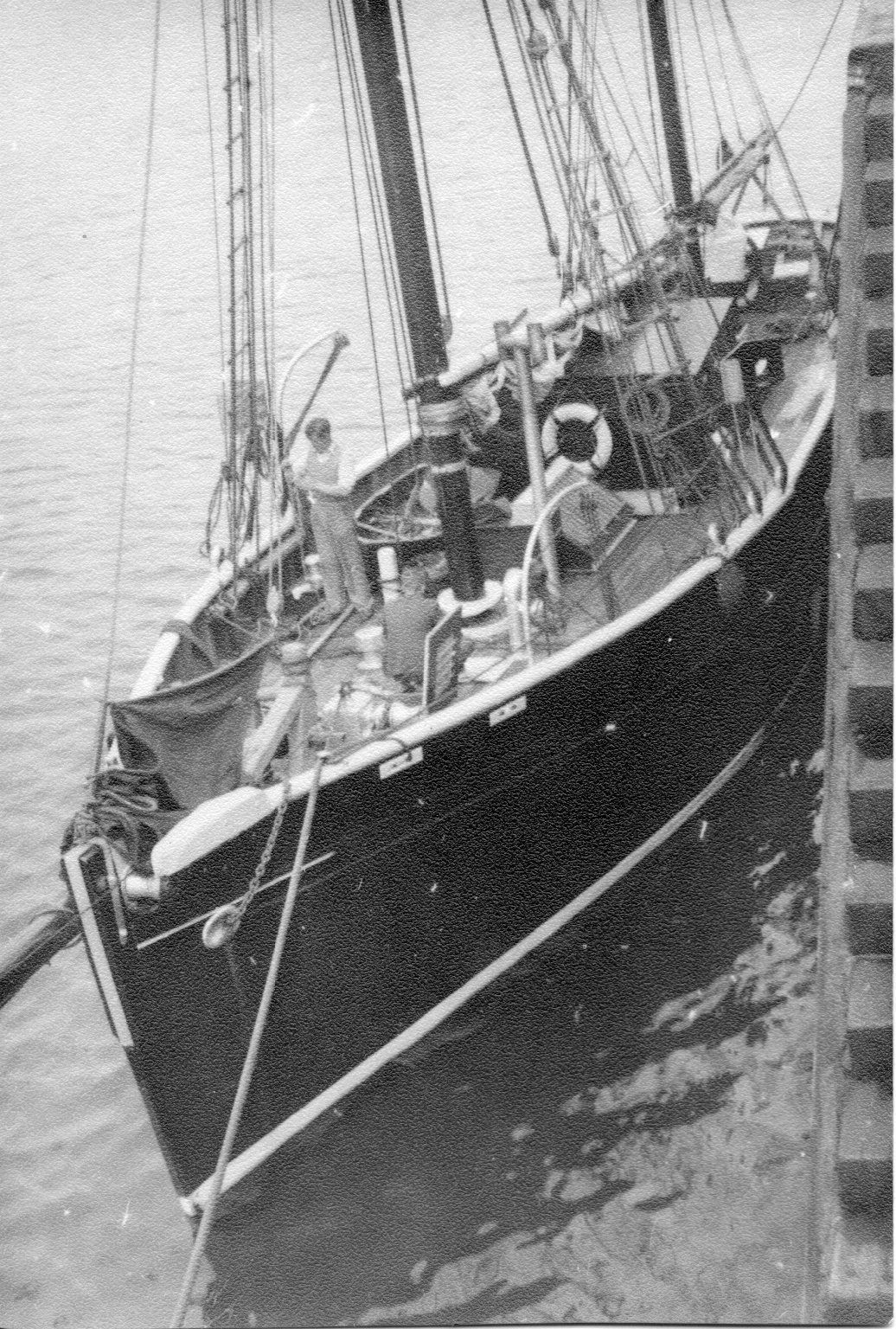 Seen from the quay at Port St. Mary, Isle of Man 21st July 1951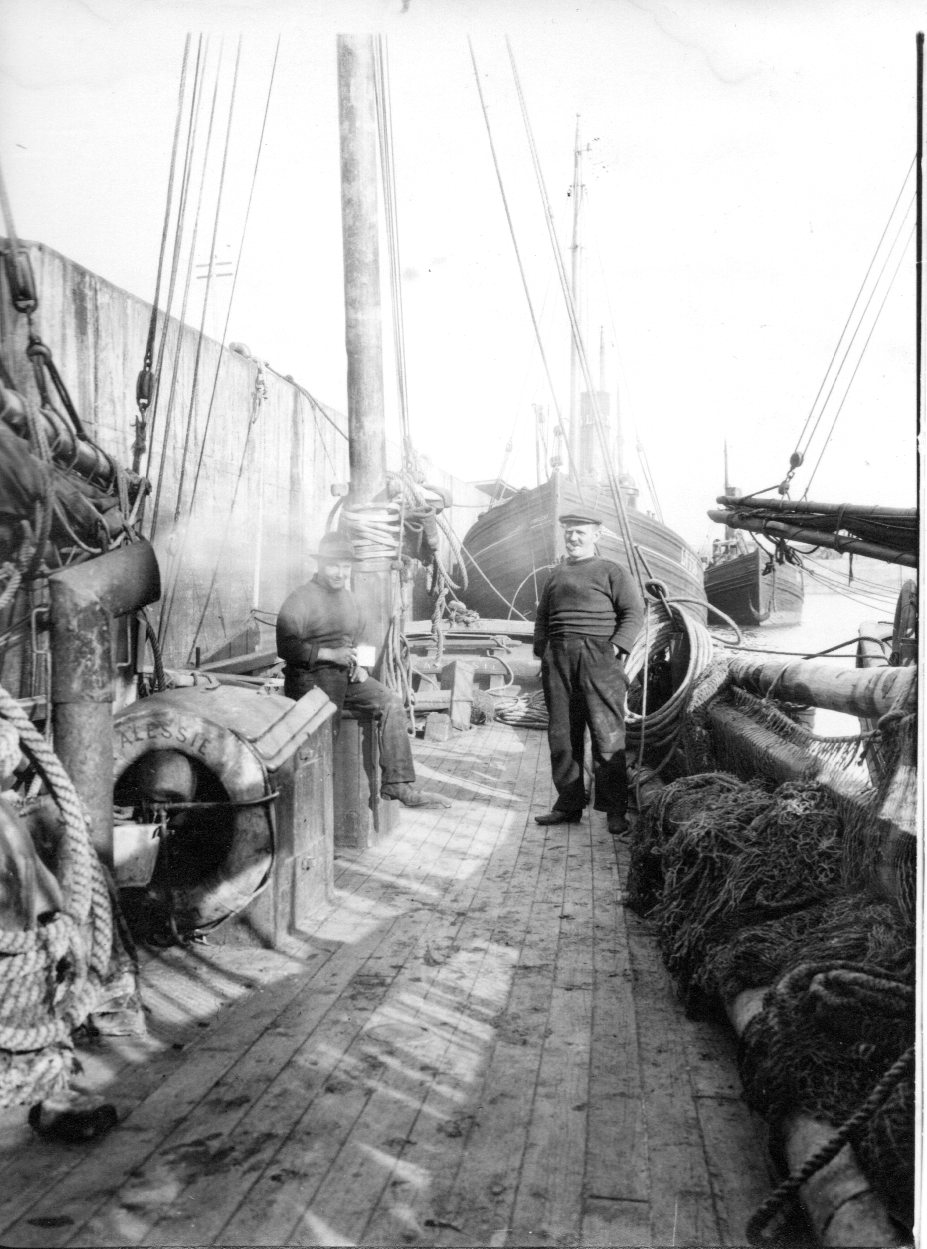 Mr Joe Wills and Mr Manuel Maddick. Aboard "Alessie" BM.381 9th May 1920 Photo Comdr H O Hill RN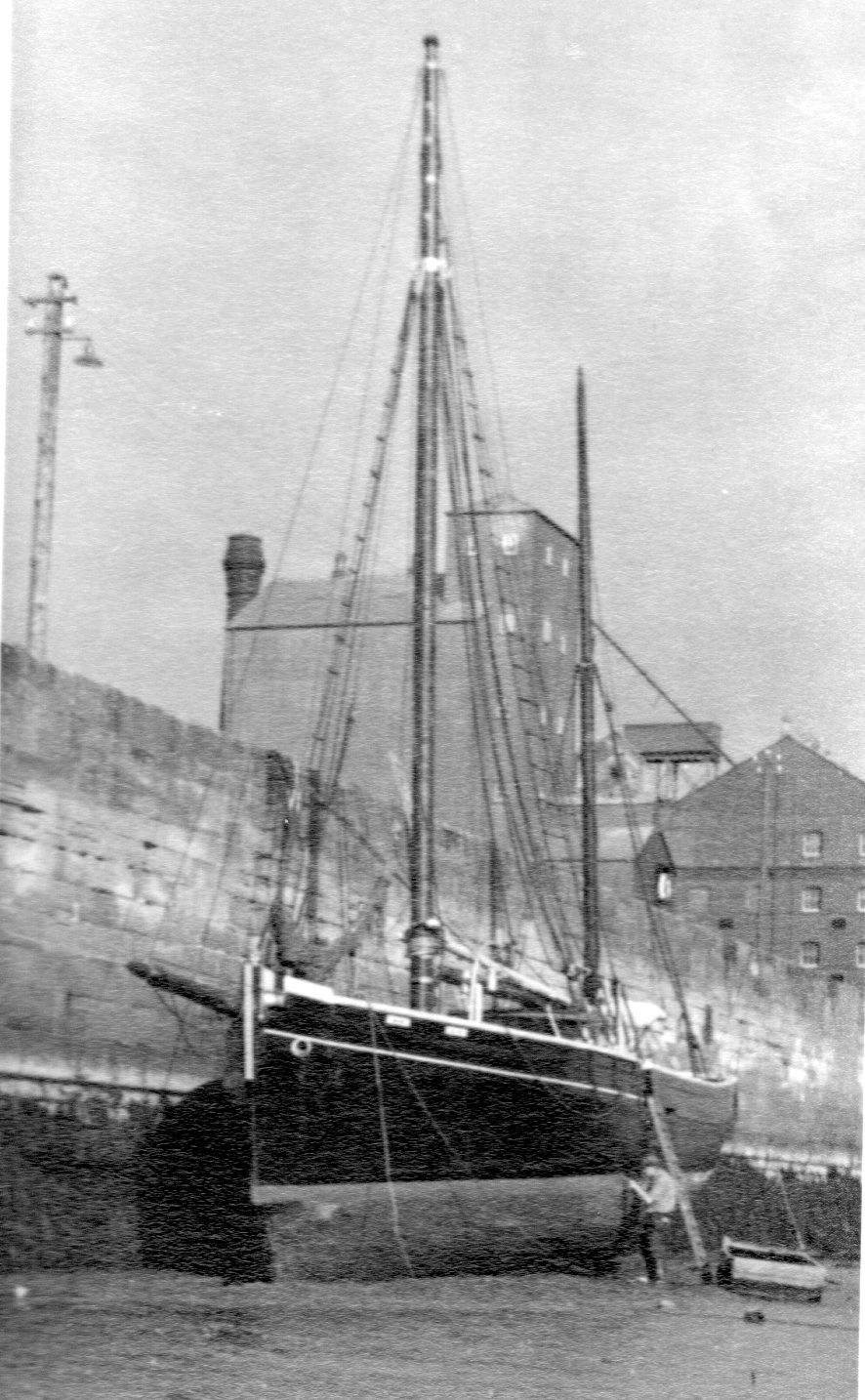 Silloth 1952/3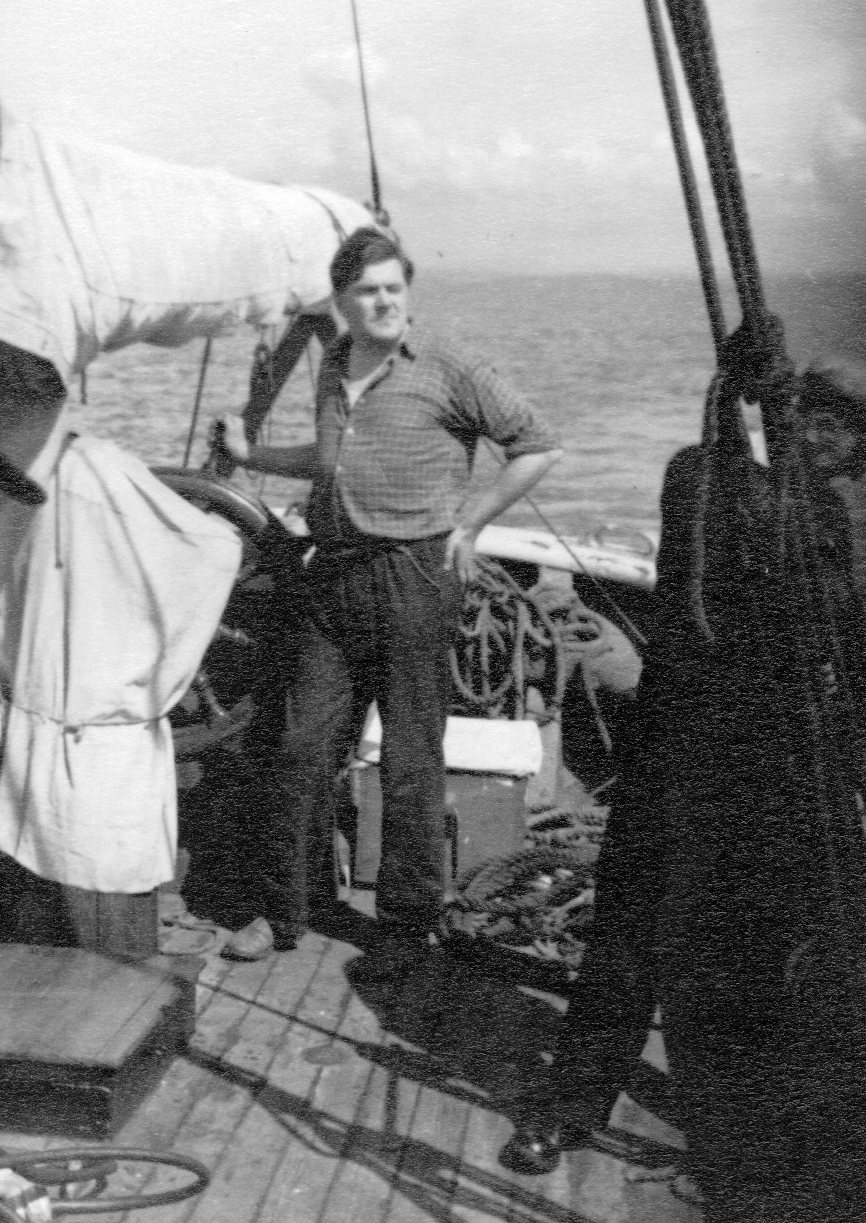 John M. Doubleday (skipper and Owner)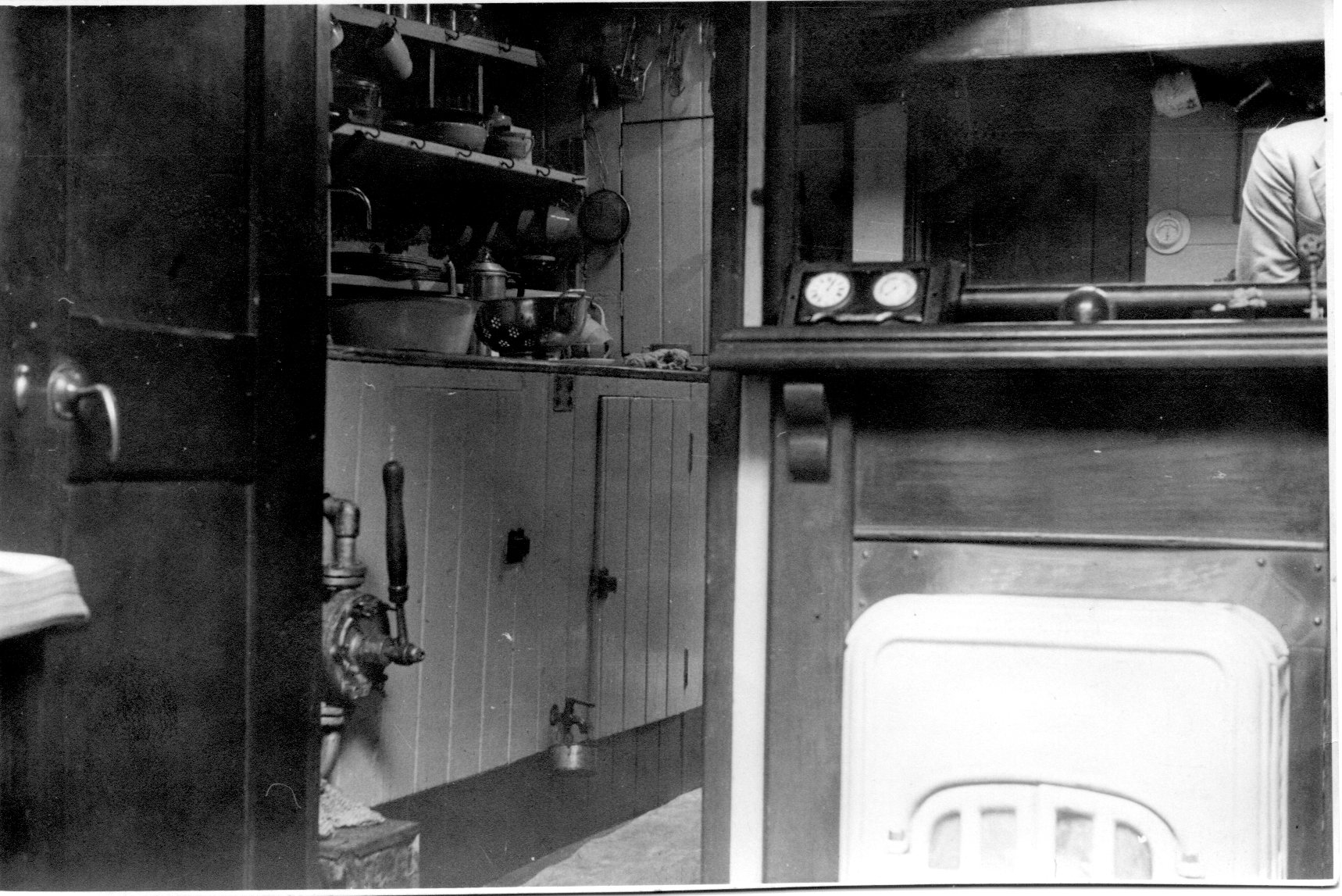 Interior- showing a bit of the galley and saloon. I can imagine many a Balloon Operator would have supped on hot cocoa here!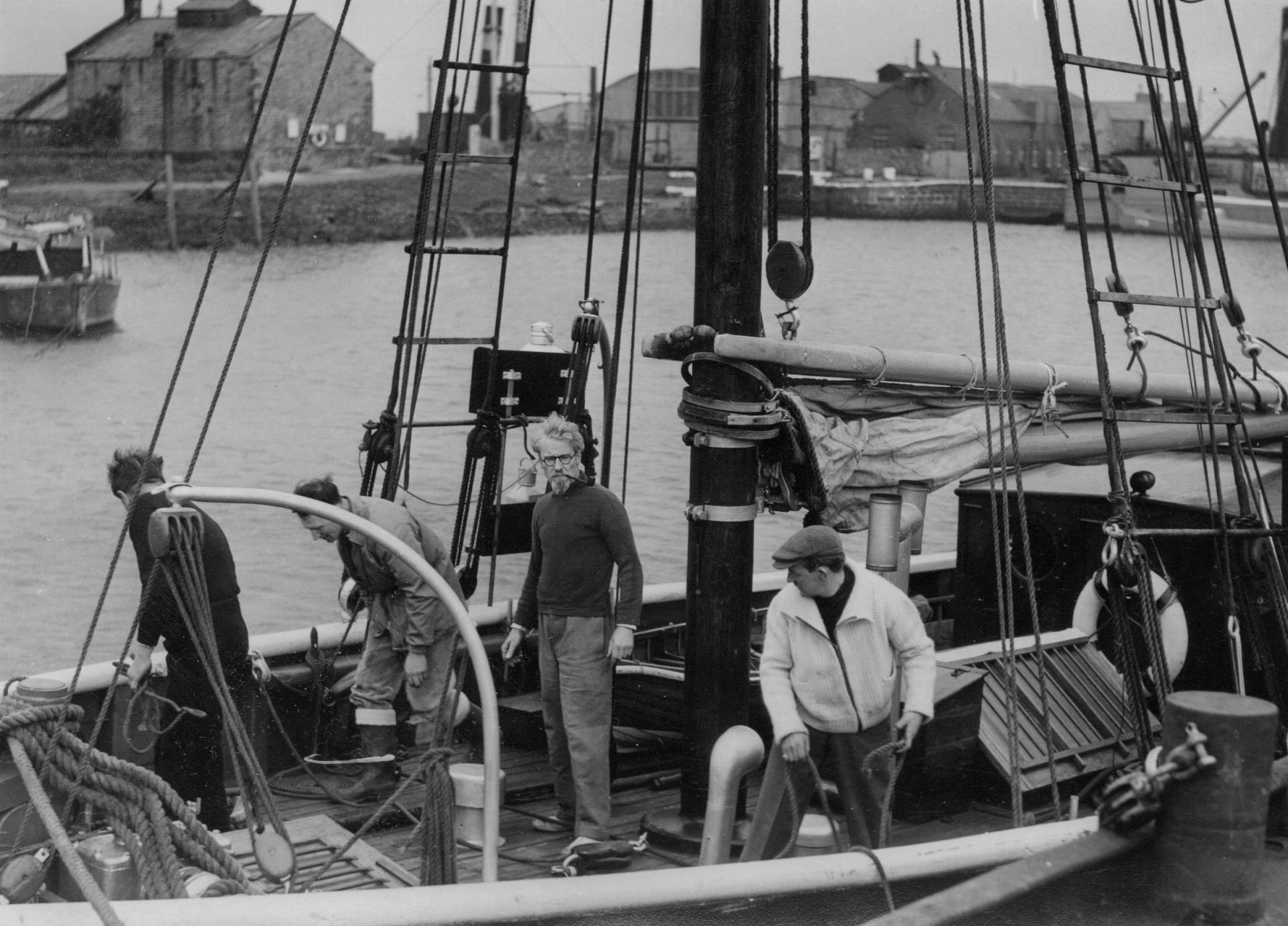 Illustration for a newspaper article May 1953: The Brixham Trawler is made ready for a trip to Great Yarmouth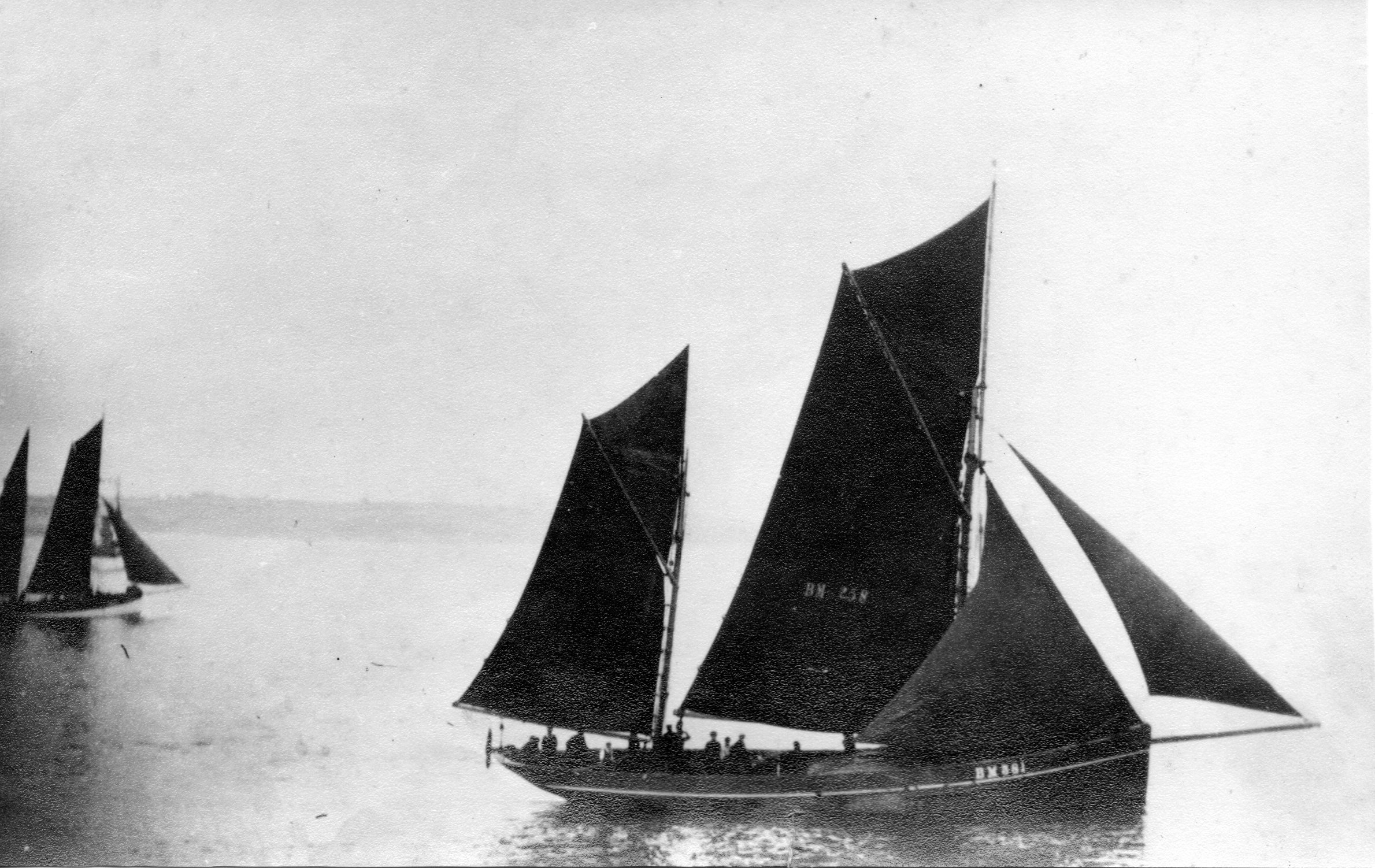 "Alessie" and other vessels at sea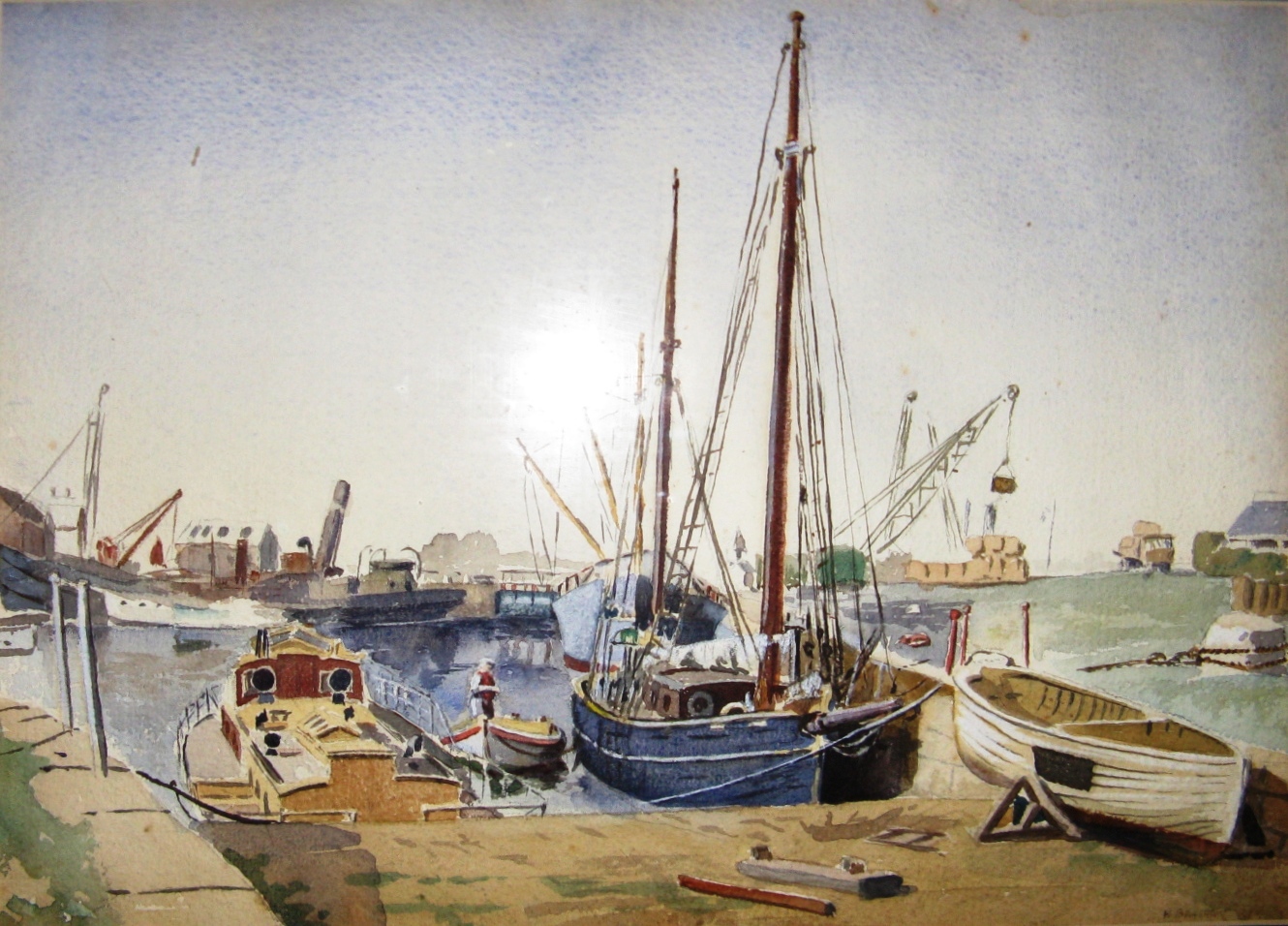 Picture bought by J M Doubleday on the quay.