September 2009 news for avid readers of books related to WWII. This would make a great Christmas Present for

family members. Full to the brim with nostalgia!

For those who remember being Barrage Balloon Fabricators and having to repair barrage balloons, Suzanne

has included a chapter on 'Blimps' which was written based largely on material from the Balloon Barrage Reunion Club.

I believe the word "Blimp" was used in the early days of lighter than air craft and have found suggestions

that it was originally used because early balloons used as airships were "A" series followed by "B" Series and as the gas escaped

they became out of shape and were described as "limp" hence A-limp and B-limp!!

Signed copies are available now. Contact Suzanne at:

<![if !mso]><![endif]>

'Eias' The Wharf, St.Ives, Cornwall, TR26 1LP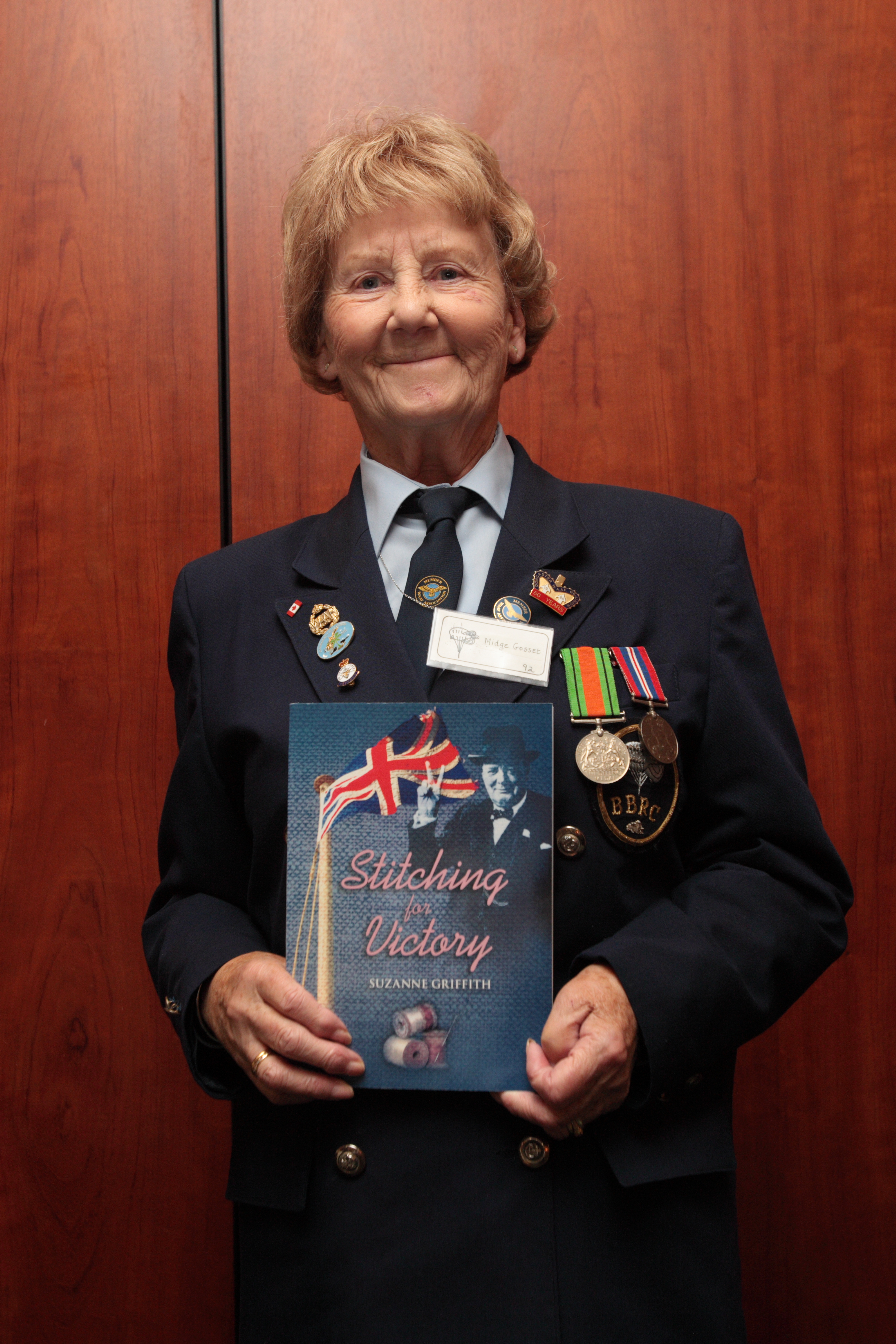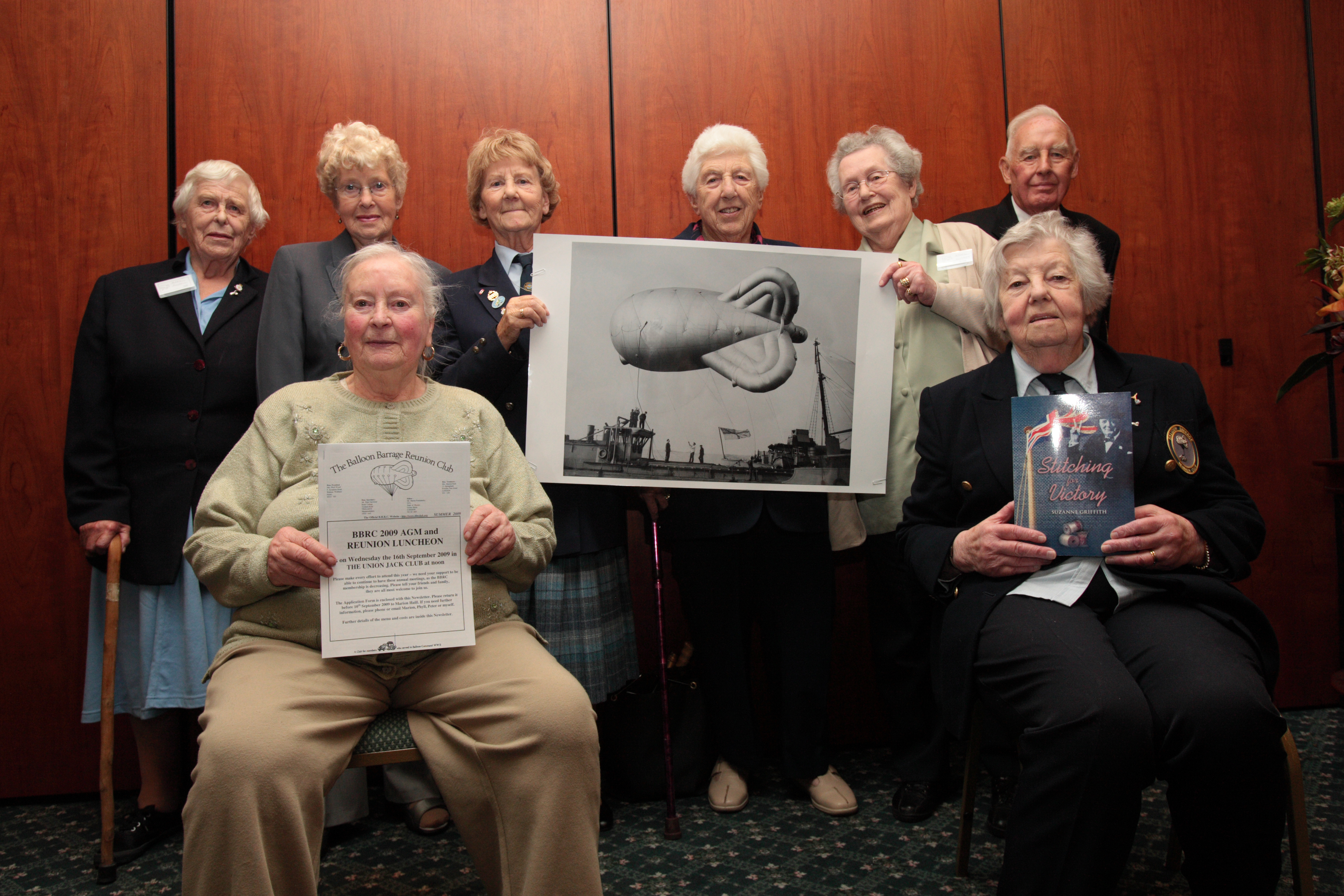 Members at the recent BBRC AGM
Stitching for Victory
By Suzanne Griffith
To be published on 24th September 2009 at £16.99, paperback
How did the stitching of Britain
affect the outcome of the
Second World War?
What part did stitch play:
in the lives of Britain's Servicemen and Servicewomen, civilians on the Home Front and prisoners-of-war?
Stitching for Victory contains 190 military and civilian images from:

the Red Cross and Order of St. John archives,

the Imperial War Museum, also from books and magazines of the 1940s, the Barrage Balloon Re-Union Club,

St Ives Trust Archives, cartoons, family photos.
Includes images of embroidery and patchwork from:

the Royal Collection, the Embroiderer's Guild, the W.I.,

Imperial War Museum, National Gallery of Canada, Australian War Memorial, the Museum of Scotland,

family possessions and the private collection of Matthew Dring.
Suzanne Griffith was a child during the post-war years of austerity.

This book was inspired by research for a Textile Art and Design degree.

She now lives in Cornwall.

Available from all good bookshops, Amazon.co.uk,

www.thehistorypress.co.uk or phone our distributor

(Marston Book Services) 01235 465577 for direct sales

<![if !mso]><![endif]>

<![if !mso]><![endif]>

<![if !mso]><![endif]>

<![if !mso]><![endif]>