1105416 Sergeant Daniel Currie "Jock" Hamilton 975 & 980 Squadrons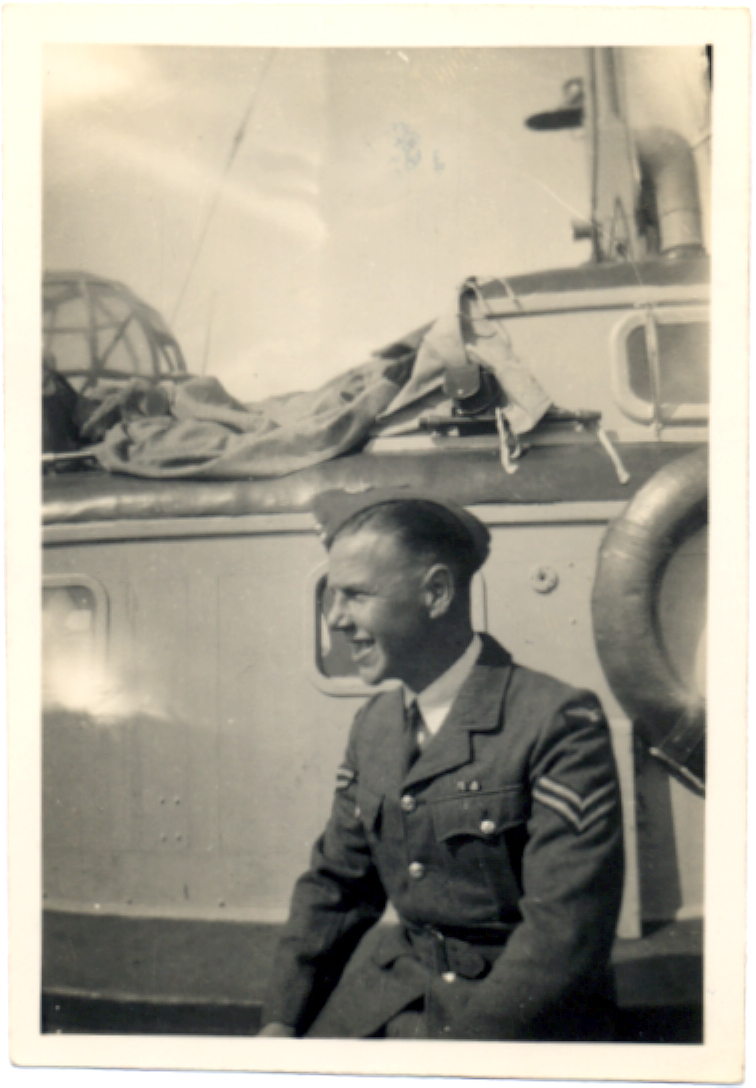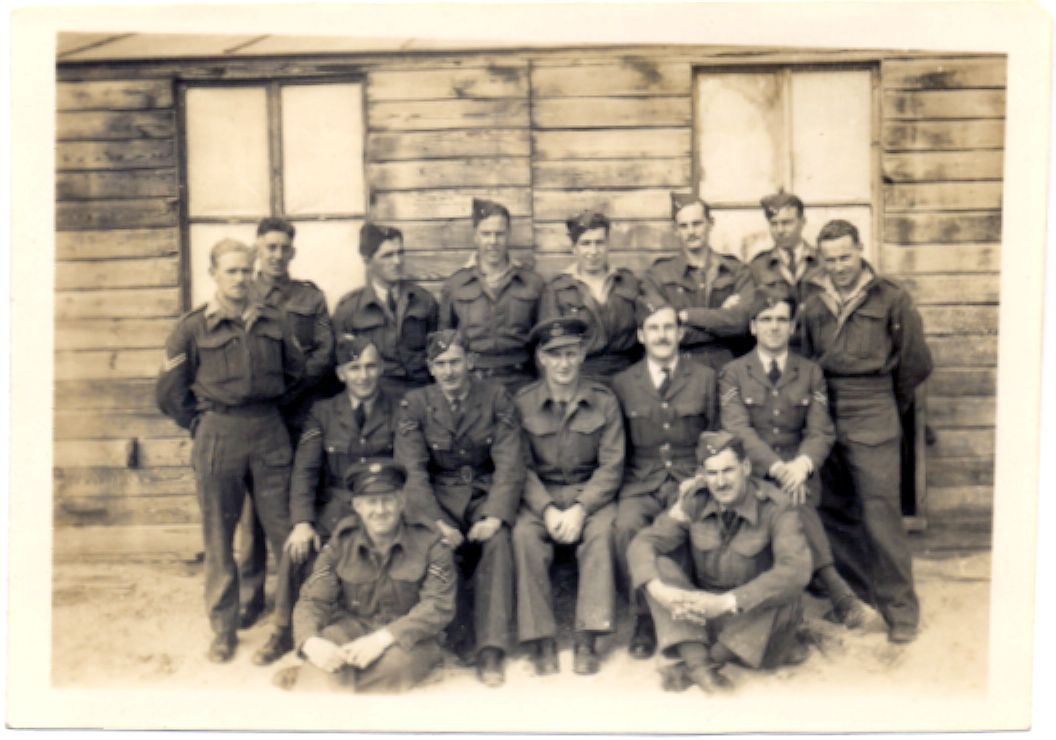 Margaret Hamilton would love to know more about her father's time in the RAF – can anyone help?
Born 26 November 1919
Entered 10.7.40 as Aircraft hand/Motor Boat Crew from Unit 3, RC Padgate
Service record says in 14/6/40 'Not accepted for Air Crew Duties' – Dad always said he was too heavy to be a rear gunner in a plane; he was a rear gunner on High Speed Launches instead.
He had numerous photos of High Speed Launches, but the ones he has repeat photos of are HSL 100 (possibly the post March 1942 one which was operated by RAF Air Sea Rescue in Malta), HSL 109, HSL 840 and HSL 26??
Dad sat various exams between 1940 & 1943 rising to Coxswain (1st class)
His ranks were as follows:
31.12.40 = Aircraftman 2
1.1.42 = Leading Aircraftman
15.12.42 = T Corporal
1.4.44 = T Sergeant
His movements that I know (to date) were:
On entry – Unit 3, RC Padgate
2.8.40 – Stn Thorney Island
26.6.41 – Middle East
3.3.42 – 975 Squadron
13.6.42 – Port Said
18.7.42 – 975 Squadron
12.9.42 – Port Said M R Base (?Marine Rescue Base?) 975 squadron
17.1.43 – M R Base @ [?]Grce (?Greece?) 975 Squadron
1.8.43 – 980 Squadron
12.9.43 – Marine Craft Unit absc
8.44 – I have a letter re-addressed from MCU Alexandria to Larnaka, Cyprus
10.[?]6.45 – HE 4(C) OTCC, reason C
2.10.45 – 3 S of GR, reason X
6.11.45 – Renamed Stn Leuchars
18.2.46 – 101 PDC (released)
The only colleagues I know of are noted on the back of a photo depicting Dad and 3 others in HSL 840, dated April 1942 with the names: F/Lt Tavener, F/O Mitcher and Fit Marine S?oan.
From the enclosed photos: Does anyone recall tales of the cat mascot who lived on the Launch? Who are the various crew / colleagues? Who is the pal who visited Giza with Dad?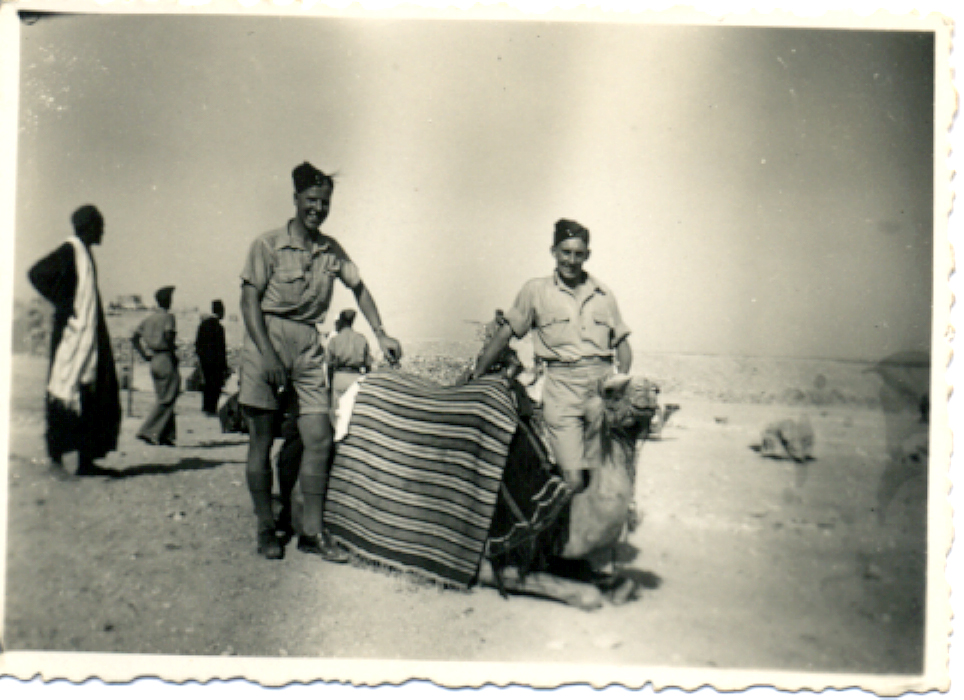 Finally in April 1942, 2 photos have the following captions on the back:
1) "Dhows" on Canal Valuably method of IWT
2) More "Dhows" El carta, ya rice
I assume that these "Dhows" were disguised HSLs and their crew was on clandestine activities running agents and dropping parties from Alexandria as needed. Dad spoke just the once of dropping pals in Italy and dreadful return trips when there was no-one to pick up after the agreed number of hours / days.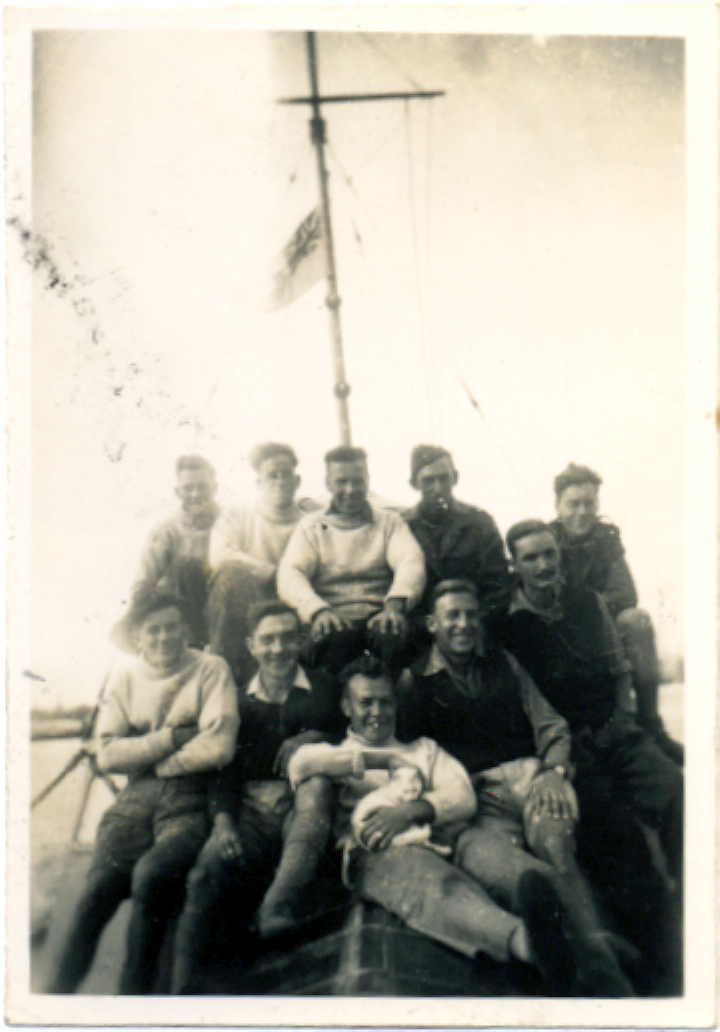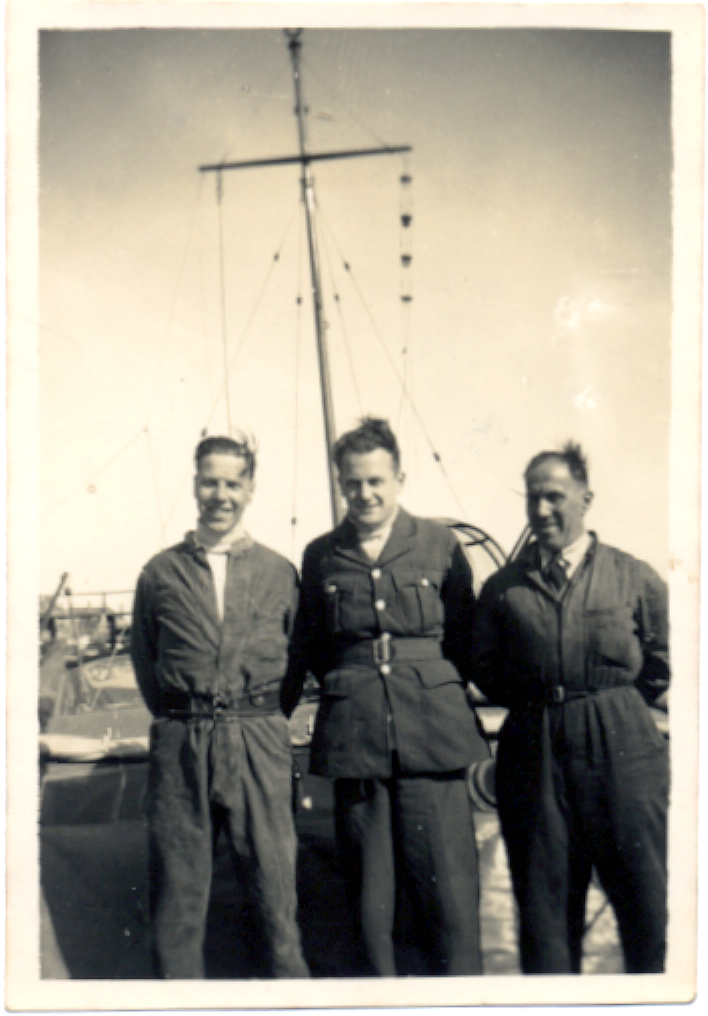 Contact peter.garwood@bbrclub.org if you can help!!!