Arthur Goldsmith Airman 1st Class, 2nd Balloon Squadron (part of the 7th Balloon Wing).
An early Observation Balloon crew member from the Great War.
Arthur Goldsmith was born on 24th May 1882, and baptised on 9th July, in the village of Singleton , Sussex. In the previous year's census his parents Alonzo and Ellen are listed simply as living in "The Village", with no street noted.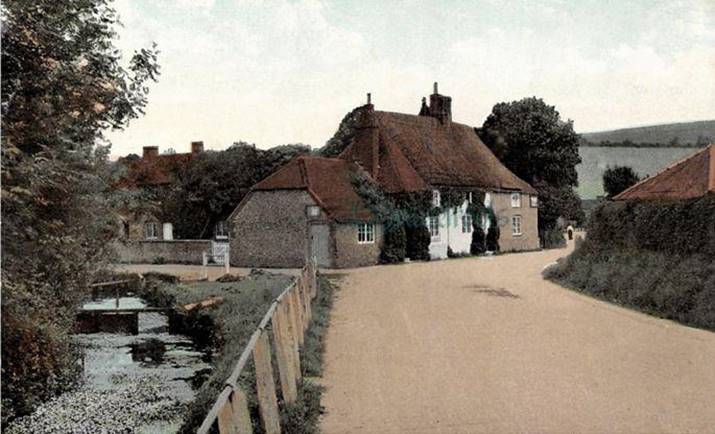 This colourised photo of the village is a postcard, posted in 1904.
Singleton , Wilfrid Ball, c 1905
The 1891 census shows that the family have moved to West Grinstead, and that Arthur has a twin sister Adeline, and a second sister about a year younger, Ethel. The street is maybe "Oldlands".

(there seems to be no such place now, but there is an Oldlands Lane and Oldland Windmill at Hassocks, about 10 miles from West Grinstead).
In 1891 Emma Katherine Perch, aged 7, was living at 40 Ashford Road, Eastbourne, with her parents Francis and Mary, and her brothers Aubrey (13), Ralph (10) and Maxy (10). They had a boarder called Mabel Holland (22) who "lives on her income" and a lodger, Alfred Able White (20), a painter.
By April 1901, Arthur has moved to 11 New Road, Eastbourne, with Adeline (now a "domestic household maid"). Arthur's profession is "ironmonger's porter". Jim recalls that this wasn't his first job though, which was to assist in checking/repairing wells, lowering a lantern down them to check the air quality first.
Ethel, who would now be 17, is not listed on the census: she is "living in" as a domestic servant for the family of a civil engineer called Gloyne at 105 Enys Road.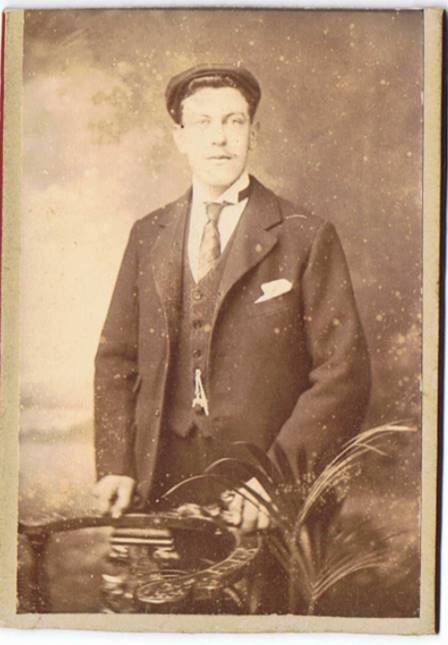 December 1901
Meanwhile Emma has also moved, to Terminus Place, Eastbourne , possibly number 15. This is only about half a mile from where Arthur lives.
(The parade of buildings known as Terminus Place was soon after absorbed by Terminus Road. Number 15 Terminus Place may have become
29 Terminus Road).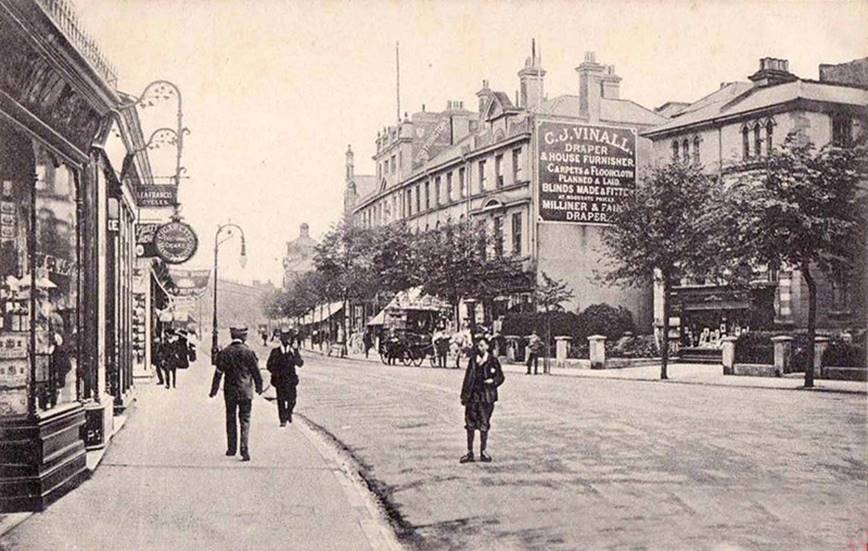 Terminus Road c 1910
Emma is listed here as "confectioner's assistant". Her mother Mary had herself worked as a confectioner in around 1871.
The following clipping seems likely to refer to Arthur, who would have completed his book-keeping course aged 18 if so.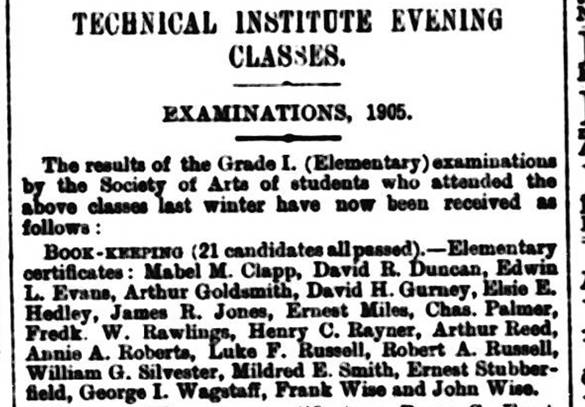 Saturday 23 September 1905: Eastbourne Chronicle