Arthur Goldsmith Airman 1st Class, 2nd Balloon Squadron (part of the 7th Balloon Wing).
Part 2.
Click here to return to Part 1.
Prior to this, Arthur had worked as an assistant to someone whose job it was to maintain wells: his responsibilities included lowering candles
(or lanterns) down the wells to check for air quality.
Arthur Goldsmith and Emma Perch married on 18th April 1907.
On his wedding certificate, while Arthurís address is still 11 New Road, Emmaís is 64 Winter Road; her fatherís address.
Four years later (2nd April) Arthur is living on his own, at 90 Melbourne Road. His profession now is Ironmongerís Warehouseman (for Louis G. Ford).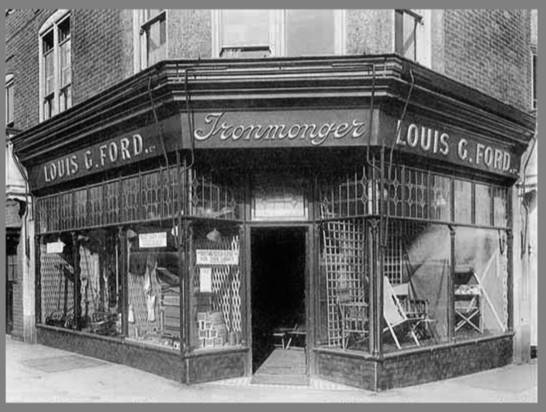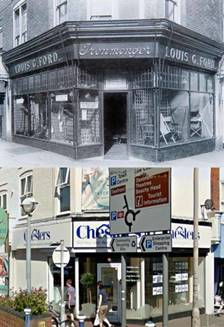 Emma, meanwhile, is at 2 Marle Hill Parade, Cheltenham, Gloucestershire, with their children Norah Mary (3) and Evelyn Adeline (1).
She is staying with her sister, Evelyn Mary, and her husband William Pack. He is a cabinet-maker. Also in the house are the Packís son and two daughters.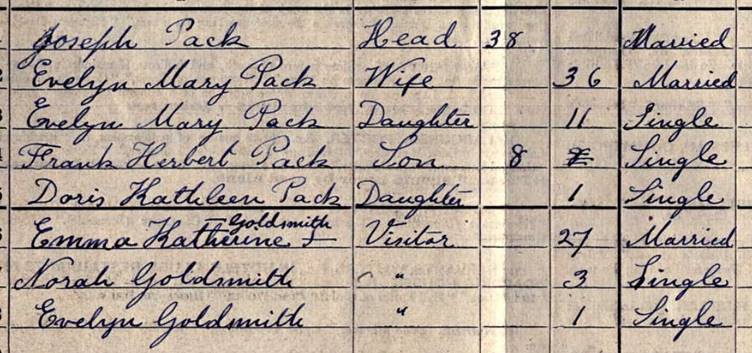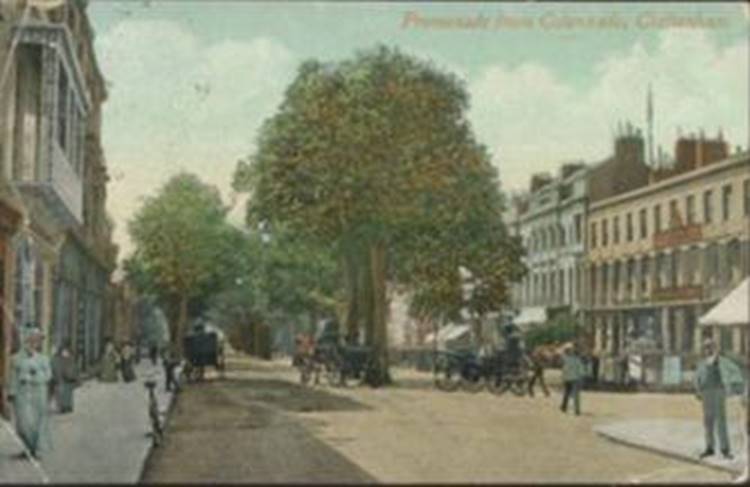 Cheltenham Promenade in 1911
This next photo might date from that visit, in which case the children are probably Evelyn and Frank Pack.
Arthur must have taken Emma to Cheltenham with their children.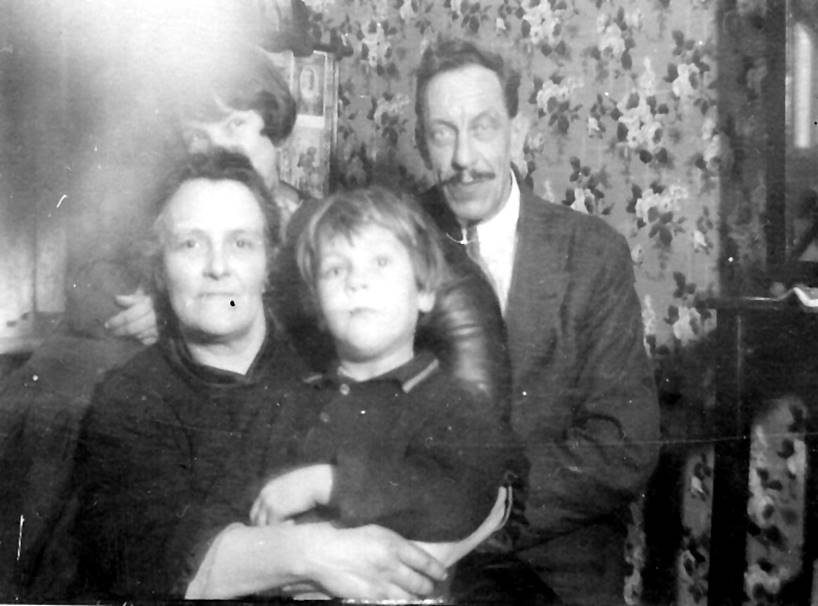 The next year Margery Ivy was born.
Arthur did sufficiently well at Louis G. Ford that when the proprietor opened a new shop (maybe of the same name, though I can find
no record) in Bognor, he was offered a job there, probably as manager. The family moved to 11 Norman Terrace, Longford Road, Bognor,
where Audrey Alice was born on 5th August 1917.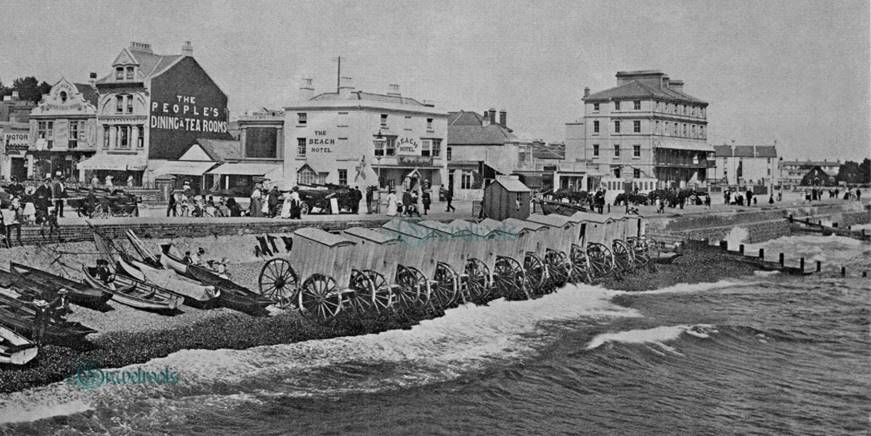 Bognor Regis in about 1910, with bathing-machines