Arthur Goldsmith Airman 1st Class, 2nd Balloon Squadron (part of the 7th Balloon Wing).
Part 3
Click this link to return to Part 2
Just two months later, Arthur was called up or volunteered. He was enlisted as an Airman 2nd Class on 11th October 1917 in the Royal Flying Corps.
This form summarises his service record:
More details have been very kindly provided by Peter Garwood of the Balloon Barrage Reunion Club, which show that he embarked for France
5th December 1917. This seems most likely to be the period when Arthur worked as guard (despite his lack of French or German) and later also
cook (despite a legendary lack of relevant skills) at an internment/prison camp, though there seems no official record of this.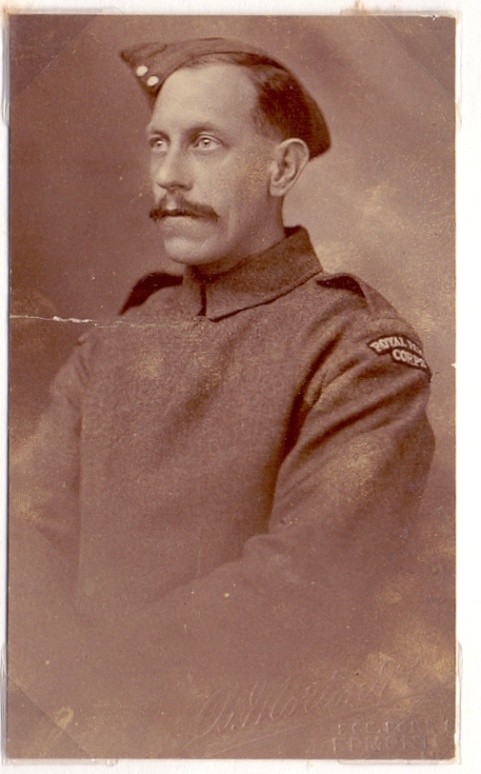 The Royal Air Force was formed 1st April 1918 and as a result most RFC members, including Arthur, were transferred to the new force:
he became an Airman 1st Class in the process. He joined the 2nd balloon squadron (part of the 7th Balloon Wing), and was stationed at
Rollestone, Salisbury Plain, Wiltshire.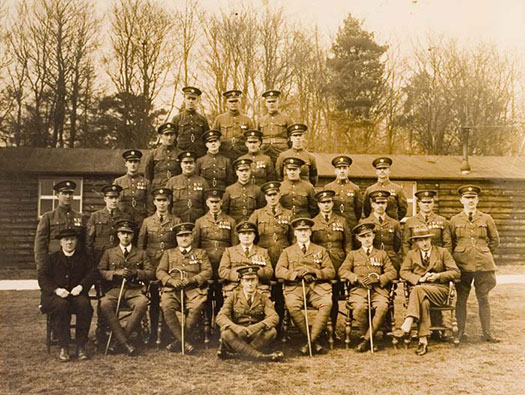 Number 1 Balloon School, Rollestone, 1919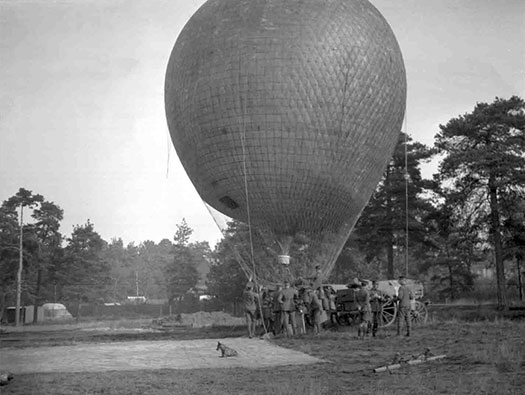 Rollestone, Unknown date. The dog – if that's what it is - seems unperturbed by the looming balloon or the crowd of men.
Arthur transferred to the 3rd balloon squadron on 28 Jan 1919, moving to Sheerness, Isle of Sheppey, Kent. On that date he was medically
graded as B1 (Able to march 5 miles, see to shoot with glasses, and hear well).
It may be that the reason for this move, and this assessment, is the accident in which he became entangled in a balloon rope, dragged along,
and injured (he wore a truss for the rest of his life to control the hernia that resulted). The following week (8th February) he was transferred again,
this time to RAF Halton Camp at Wendover (a training camp, with medical/convalescent facilities).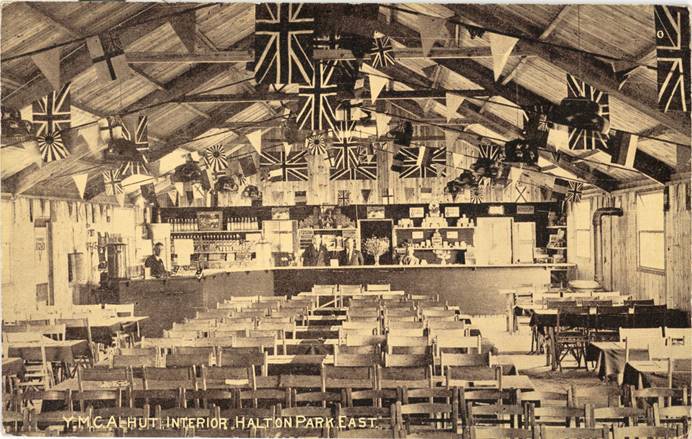 Unknown date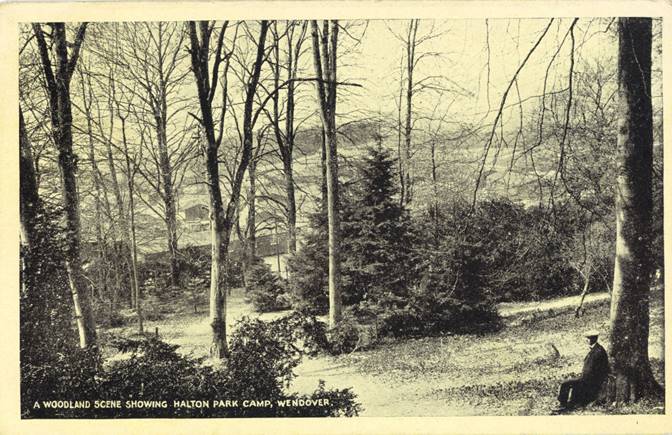 1925
After three weeks, on 29th February 1919, he joined the British Expeditionary Force, and was back in France from 1st March 1919 to 3rd July
1919. It is possible that his work as a prison guard was in this period, though if so it was very brief.