December 2008
Pilot Officer George Hutchinson 966 Squadron
He was granted a commission on 13th September 1940 as a Pilot Officer on probation having joined
up as an "erk". He was 864028 Hutchinson and now became P/O 85715 Hutchinson with Seniority
granted 23 Aug 1940. Next 13 September 1941,he gets confirmation of his appointment and
promoted to the war substantive rank of Flying Officer with Seniority granted 23 Aug 1941.
He was present on the night of 13th September 1940 when his Squadron was the first squadron
to claim an enemy bomber by use of a Barrage Balloon cable. Click to see what happened that night.
His family have a silver cigarette case inscribed:
"G.H. and P.A.
from the Officers of
966 Squadron R.A.F.
26th July 1941"

His family is keen to hear from anyone who knew him.
If you can help please contact peter.garwood@bbrclub.org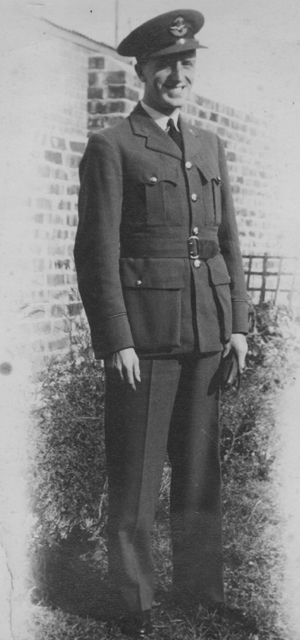 Pilot Officer George Hutchinson 966 Squadron