Press the return button on your browser to go back to "Old Comrades"
Joe Riley
Joe spent most of the war in Liverpool. He enlisted in Coventry after he moved there to work in the motor industry.
In 1942 he was in 919 Squadron Water-borne division and dived into the river to bring a body back to shore. The body turned out to be alive. Joe was given a lifesaving medal by the Liverpool Humane Society. Joe served in 942/943 Squadron as well.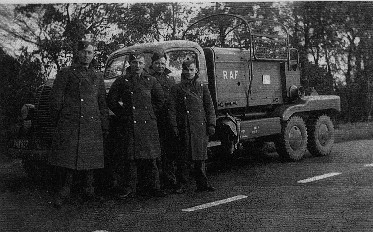 Joe "Titch" Riley and Crew with a Balloon Winch Vehicle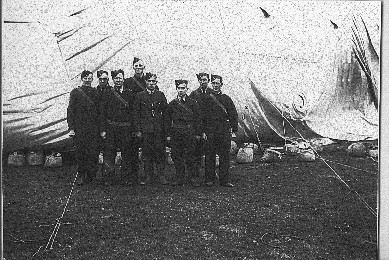 Joe "Titch" Riley and A Crew Alongside a Balloon on its Bed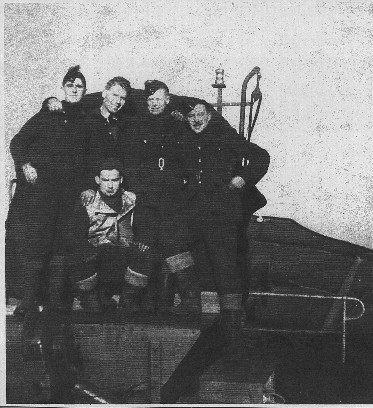 Joe "Titch" Riley and Crew Astride a waterborne balloon boat with 919 Squadron.
His daughter Pat would like to hear from anyone who recognises him and can tell her more about his experiences in WWII.
Email peter.garwood@bbrclub.org