2033198 Leading Aircraftwoman Annie Jane Gutsell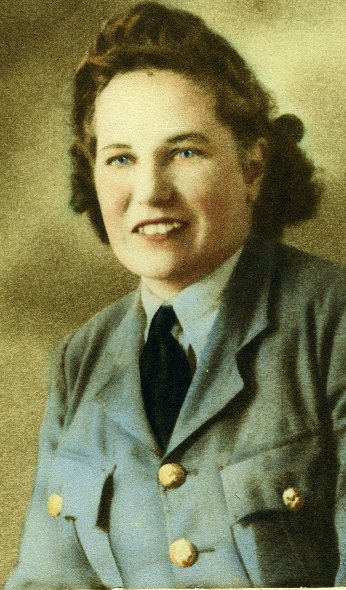 She was born 6th April 1918 at Lewisham and enlisted on 28th April 1942 as Balloon Command was urging women to become barrage balloon
operators. She reported for service on 13th May 1942. On joining the W.A.A.F., she was first sent to RAF Bridgenorth for kitting out before being posted
to RAF Morecombe for balloon training. She served at Kidbrooke in 902 Squadron which was eventually re-named 902/3 Squadron
when both Squadrons were amalgamated.
She was born 6th April 1918 and her medical notes describe her a 5 feet 2 1/4 inches tall, with blue eyes, a fresh complexion,
dark brown hair and no visible marks or scars. Her service was rated as "superior" at her trade of balloon operator, her character
during service and on discharge was rated as "very good".
She was discharged on 16th February 1944 on compassionate grounds.
Her discharge recorded that: "This Airwoman has carried out her Air Force duties in a superior manner. She is reliable of good conduct
and very domesticated." Her maiden name was mis-spelled as "Ballister", when it was actually "Pallister".
She married 1420016 Aircraftman, 1st Class, Lesley Harold Gutsell, R.A.F.V.R. in the last quarter of 1942 at Tonbridge. He was Son of George
Thomas Gutsell and Emmie Gutsell, of Westerham. They lived at 47 High Street, Westerham. Sadly, Lesley died in hospital on 27th July 1946.
One "In Memoriam" notice states he was killed and he does have a Commonwealth war grave recording his service in the Air Force.
The circumstances of his death were reported in the Sevenoaks Chronicle - Friday 02 August 1946

"WESTERHAM AIRMAN KILLED ON WAY HOME.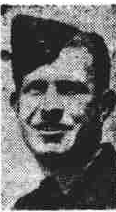 L.A.C. Leslie Gutsell, R.A.F., 26-year-old younger son of Mr. and Mrs. G. T. Gutsell, of Hope Cafe, High-street, Westerham, died in St. Albans Hospital
on Saturday evening from injuries received in a road accident earlier in the evening. Mr. Gutsell, who was an electrician the R.A.F., stationed at
Market Drayton, was on his way home to Westerham riding on the pillion of a motor cycle being driven by A.C. J. F. Harrison, of 24 M.U., R.A.F.,
Stoke Heath, when their machine was involved in a collision with a motor coach. Mr. Gutsell was taken to hospital suffering from severe injuries
and died without regaining consciousness. The inquest was opened at St. Albans on Wednesday and the body was later brought to Westerham,
where it was laid to rest in the Congregational Church to await the funeral this (Friday) afternoon. Mr. Gutsell, who joined the R.A.F. in October,
1941, was expecting to be demobilised in the next month or two. He leaves a widow (who served for nearly two years in the W.A.A.F.) and a son
almost two years old." He died on active service after serving through the war.
She re-married to Gordon William French in the third quarter of 1948 at Lewisham.
She passed away at the age of 100 on 18th April 2018.
Annie with her friend Doris
Annie with her husband Lesley Gutsell.