841773 Leading Aircraftman George Herbert Bennett
George Herbert Bennett joined the Auxiliary Air Force in 1938 at RAF Kidbrooke in Balloon Command.
One of his Commanding Officers was obsessed with being ultra smart to the extent that he had the circular concrete
picket points painted red white and blue, like a roundel.
The inspecting Area Officer Commanding took one look at these delightful colourful and artistic offerings and gave the
Commanding Officer a dressing down, explaining that the Air Ministry had spent a fortune camouflaging the place and that
his artistic efforts had ruined everything. The inspection was terminated!
George Herbert Bennett was required to remuster and he became an armourer, serving out the war the high point of which
was the invasion, Day 4, with Spitfire 9Es.
These pictures were probably taken at Kidbrooke in 1938.
Photo A shows some erks on a rigging line. George Herbert Bennett is third from the right on the line.
The chap in charge is the Corporal in the centre of photo B below.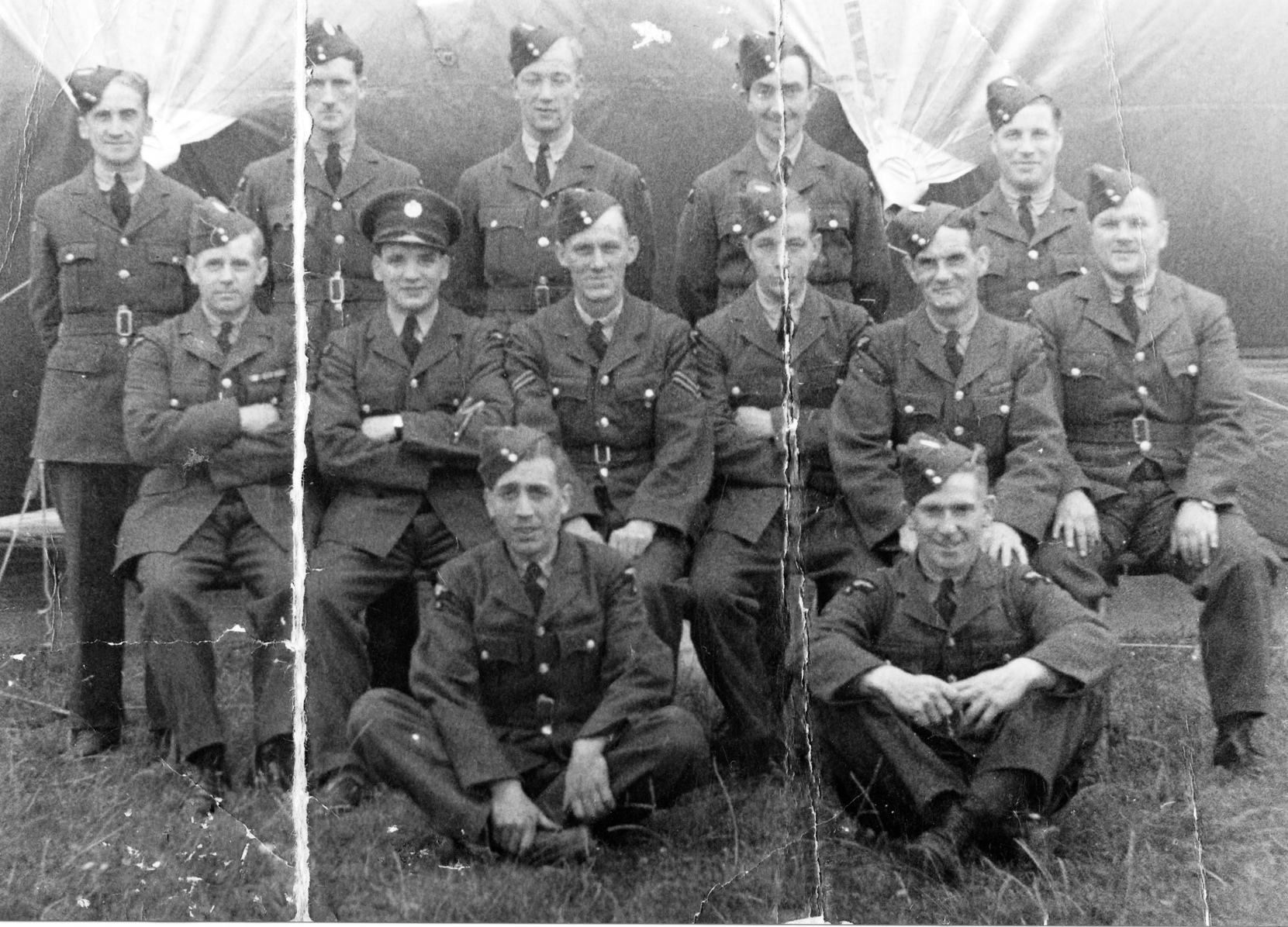 Photo B shows the Aircraftmen in their No 1s. George Herbert Bennett is middle row right. Note the
erks sport the "A" below the RAF Eagle on the right shoulder. The Auxiliaries were proud of this and
retained it after war was declared; (Territorials had to remove their "T"s!!). The erk middle row left
is interesting in that he has seen active service, maybe he's got Pip, Squeak and Wilfrid from WWI.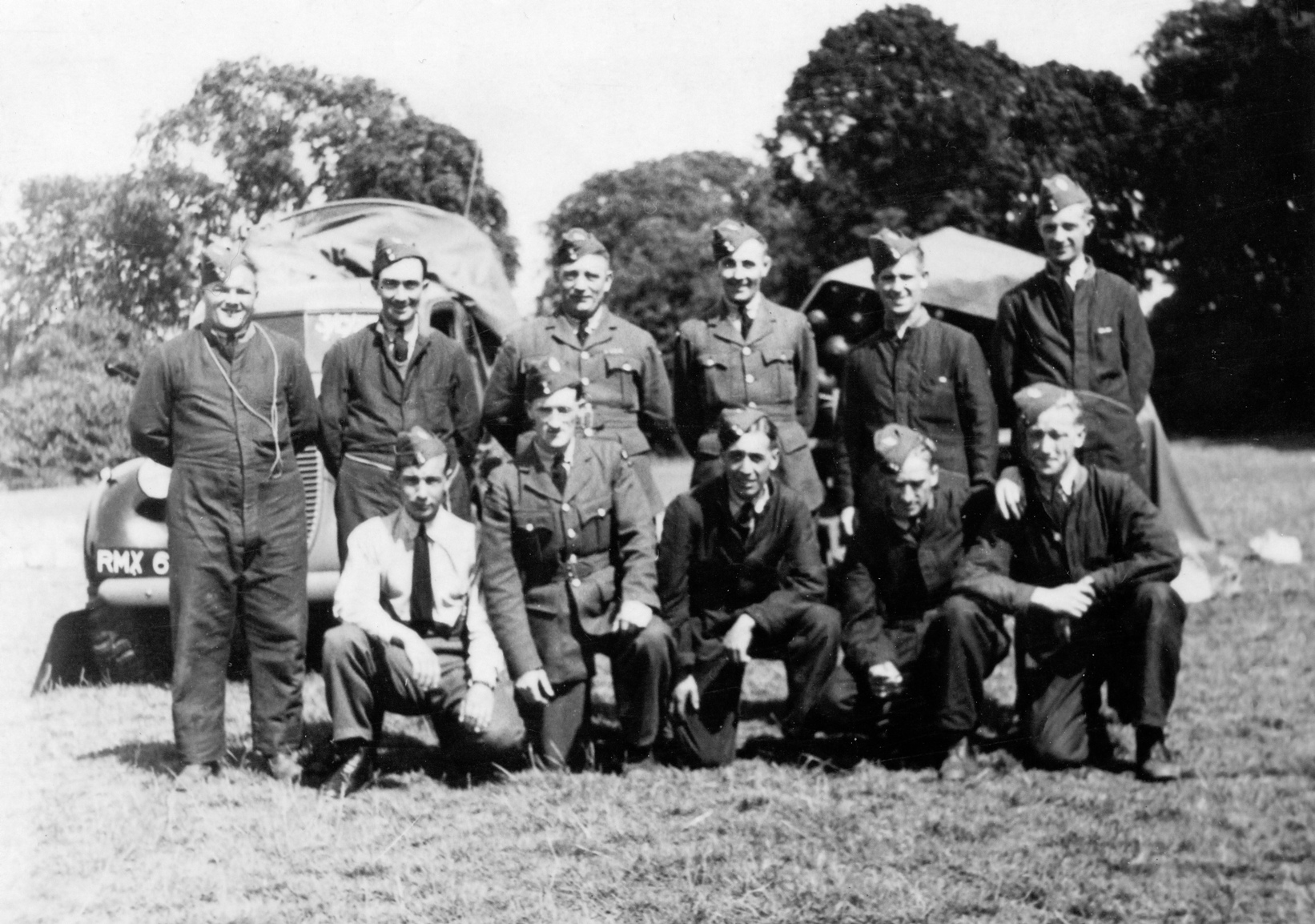 Photo C shows the same bunch on deployment. George Herbert Bennett is standing left. The guy
with war service is standing third from left. Note the Winch vehicle behind them.