548215 L.A.C. Charles David PARRY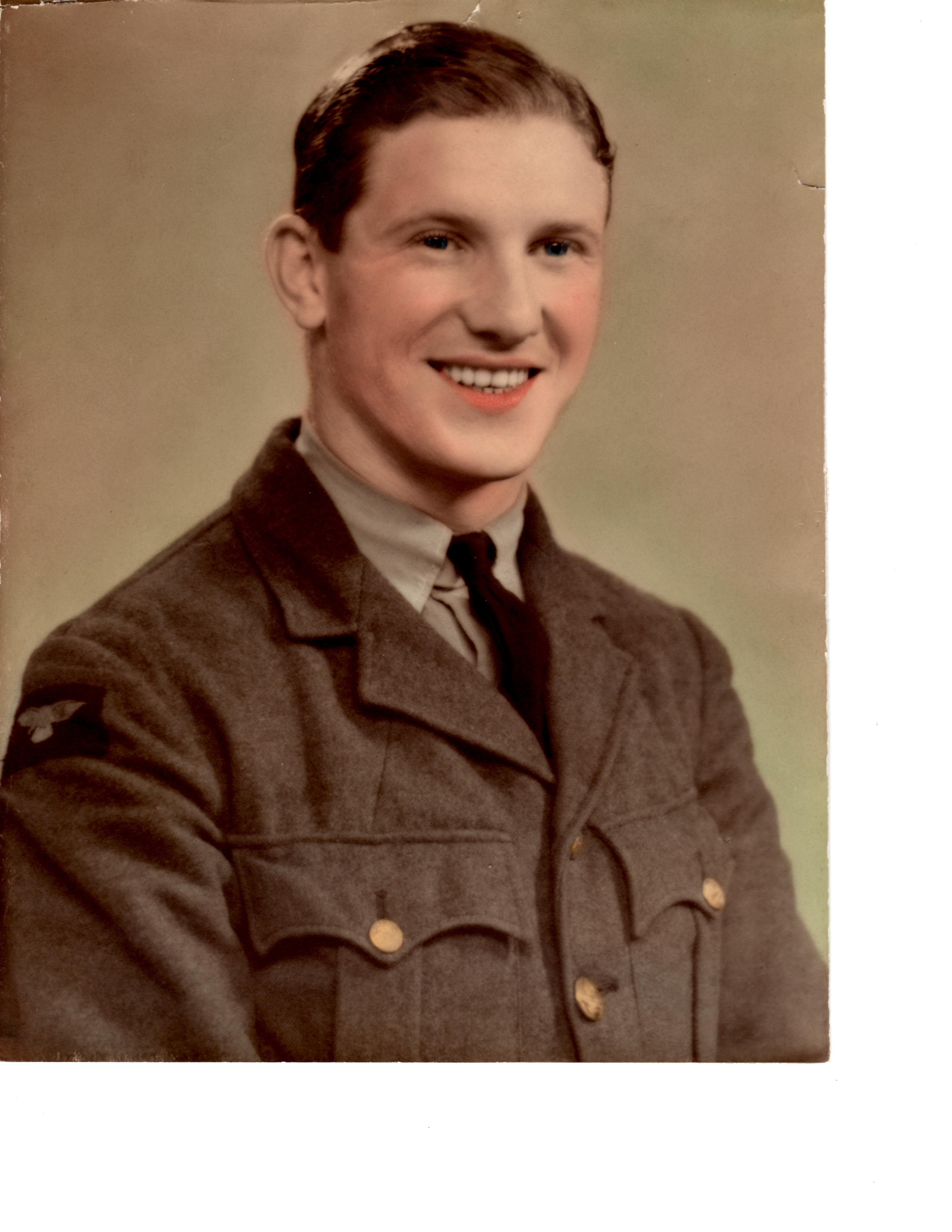 His career is quite typical of most Balloon Operators he is moved around considerably during his time in service.
He is described as being 5 feet 8 inches tall, with a 34 inch chest, Dark Brown hair, Blue eyes, and a fresh complexion.
Service commenced 26th Jan 1938 rank was ACH/GD (Aircraft hand/ General Duties) He was enlisted at No1 Depot at
Uxbridge and from there went to RA Station at Upper Heyford
He is then posted on 4th July to No 2 Balloon Centre at Hook in Surrey as an ACH, under training as Balloon Operator.
22nd August 1939 he is posted to 905 Squadron based at Kensington London at this time.
17th October posted to 971 Squadron as a Balloon Operator and then on 31st October 1940 the Squadron was posted
out to the Middle East Command. 4th July 1940 shows he is still a Balloon Operator.
12th February 1941 he is stationed in Ismailia.
29th January he is still a Balloon Operator
He embarked for Egypt on 17th February 1943 and is at Air HQ Malta.
He is admitted to 45th General hospital at Malta on 20th Sep 1943 and discharged 4 days later. He is readmitted 24th
October 1943 and discharged 10th November 1943. No medical notes are given. This hospital was a was a British General
Hospital based in Malta from 6/41 to 3/44 then to Taranto; Taranto rom 3/44 to 20/4/46 then disbanded.
He is then posted to 983 Squadron (Mediterranean Coastal Air Forces) and has Home Embarkation Leave.
He is then posted to 932/3 Squadron (This means that the two Squadrons although separate squadrons shared
personnel as they were needed).
He is back at Cardington No.1 Balloon Centre on 25th March 1943 and he is then posted to 932/3 Squadron on 1st April 1944.
He is then posted to 998 (P) Squadron on 15th April 1944.
Back to 932/3 Squadron 1st Apr 1944.
He is then posted to 998 (P) Squadron on 27th May 1944.
Then 961 Squadron on 31st may 1944.
Back to 998 (P) Squadron on 9th June 1944
Posted to 932/3 Squadron 10th June 1944.
Posted to 998 Squadron 17th June 1944 and also 997(P) Squadron.
He is then sent to 998 Squadron 27th June 1944.
At this point the V1 attacks had begun and there was much movement of Squadrons to fly balloons to protect London
by a line along the North Downs in Kent. Most Balloon Squadrons were either disbanded and / or amalgamated to
provide this defence.
14th July 1944 he is posted to 932/2 Squadron.
10th August 1944 he is at No. 11 Balloon Centre, at Pucklechurch Bristol. (see http://fishponds.org.uk/puckle.html)
6th November 1944 sees him at 62 OTU (Operational and Refresher Training Unit) at RAF Ouston. 27th January 1945
he is at Church Fenton, Yorkshire.
On 22nd Feb 1945 he is then sent to No.2 Radio School in Yatesbury, Wiltshire.
18th June 1945 he is at 246 Maintenance Unit at Bicester, Oxford.
23rd June 1945 he is sent to No.8 School of Technical Training, presumably he was involved in training other men.
On 11th October 1945 he is sent to No.5 PDC (Personnel Dispersal Ccentre) this was based at Padgate.
He is then sent to No. 101 PDC at Kirkham, Lancashire with Class "A" release.
It is after this point that he leaves the Royal Auxiliary Air Force and joins the Regular Air Force.
12th July 1946 he re-enlists at No.3 PRC Personnel Receiving Centre at Bournemouth.
14th July 1946 he is sent to Bramcote Station in Warwickshire. On the 2nd Dec 1946 he is remustered at Bircham Newton.
On 8th Jan 1947 he is sent to No.8 School of Technical Training again.
19th May 1947 posted to Bircham Newton Station at Norolk and then back to No.101 PDC or release from the RAF
Education and Promotion
15th April 1939 he is passed as Education level "B".
On 1st Feb 1940 he was AC1 (Aircraftman First Class). 15th March 1940 he is sent to A Flight at No1 Balloon Training
Centre at Cardington. (NB The hangars he trained in are still there!!)
(Error on record as Promoted to LAC (Leading Aircraftman) 1st Nov 1940)
10th May 1940 posted back to 905 Squadron 3rd July 1940 he is remustered and qualifies as a Balloon Operator with
a mark of 76.2% in the exam.
Was still AC1 on 4th Jul 1940?
(Error on record as Promotion to LAC on 1st Jul 1941 was cancelled)
9th October 1940 passes RECLS (Central Landing School) course with 98.2%.
Finally became an LAC on 1st Nov 1940 remains at this rank until 25th Sep 1945 when moved to (Took Anti-aircraft gunners
course at 12 Group Defence Training School 15th Jan 1945 to 26th January 1945, with excellent Pass) (MTM) Mechanical
Transport Maintenance Section with a pass o 47% and becomes AC2. Remains at AC2 12th Jul 1946. Remustered on 25 Sep
1945 to Motor Transport and reinstated to LAC 12 Jul 1946 and enters Flight Motor Transport 5th may 1947 as LAC with
pass of 60%.
Award of Badges
First Good Conduct Badge "A" awarded 26 Jan 1941
Second Good Conduct Badge "A" awarded 09 Mar 1948
Third Good Conduct Badge "A" awarded 12 Jul 1946
Annual Ratings of Rank ,Character and Trade and Proficiency
31.12.38 Aircraftman Second Class , Very Good, Aircrafthand, Satisfactory
31.12.39 Aircraftman Second Class , Very Good, Balloon Operator, Superior
31.12.40 Aircraftman First Class , Very Good, Balloon Operator, Superior
31.12.41 Leading Aircraftman, Very Good, Balloon Operator, Superior
31.12.42 Leading Aircraftman, Very Good, Balloon Operator, Superior
31.12.43 Leading Aircraftman, Very Good, Balloon Operator, Superior
31.12.44 Leading Aircraftman, Very Good, Balloon Operator, Superior
31.12.46 Leading Aircraftman, Very Good, Mechanical Transport Maintenance, Satisfactory
31.12.47 Leading Aircraftman, Very Good, Mechanical Transport Maintenance, Superior
31.12.48 Aircraftman First Class, Very Good, Flight Mechanical Transport Maintenance, Superior
Here are some of the photographs from his time in the Royal Air Force