2018720
Aircraftwoman
1st Class Dorothy Winifred Oliver
She was born on Christmas Day 1921 at Hexton, Hertfordshire. Her family ran the Post Office at Hitchin,
Hertfordshire. In 1939 she was a Post Office counter clerk.
Her parents were Harry Oliver, a Head Gardner and Elizabeth Oliver, who ran the village shop and
Post Office in Hitchin. She had a brother Peter John Oliver, born 1925 and a sister, Hazel Mary born 1930.
She was

attached to R.A.F. High Ercal, Shrewsbury, Shropshire.
On the night of Sunday 23rd August 1942, she was cycling past a guard post at Bratton, Wellington, Shropshire with
three other
W.A.A.F.s when a shot was heard from the guard post and a bullet struck her in the back.
She died almost
instantly.
The bullet had come from a gun under the control of Aircraftman Edward McGade of Eckford, Roxburghshire.
He made a statement that he was on guard duty that night and the gun was accidentally discharged.
He was charged with Manslaughter the following day and was acquitted of the charge. Incredibly the police offered no
evidence.
She was buried in a family plot in the north-east corner of St.Faith's, Hexton.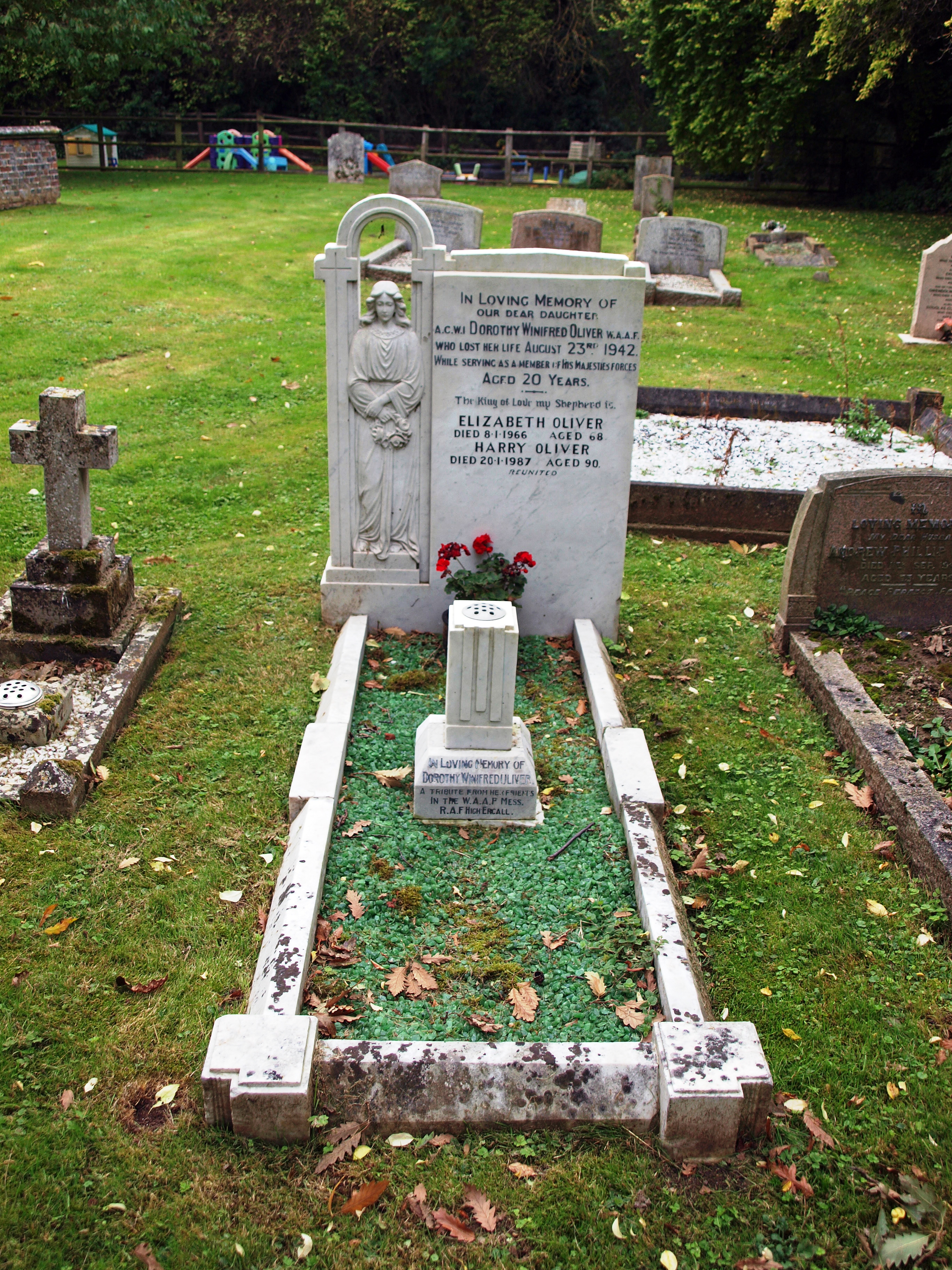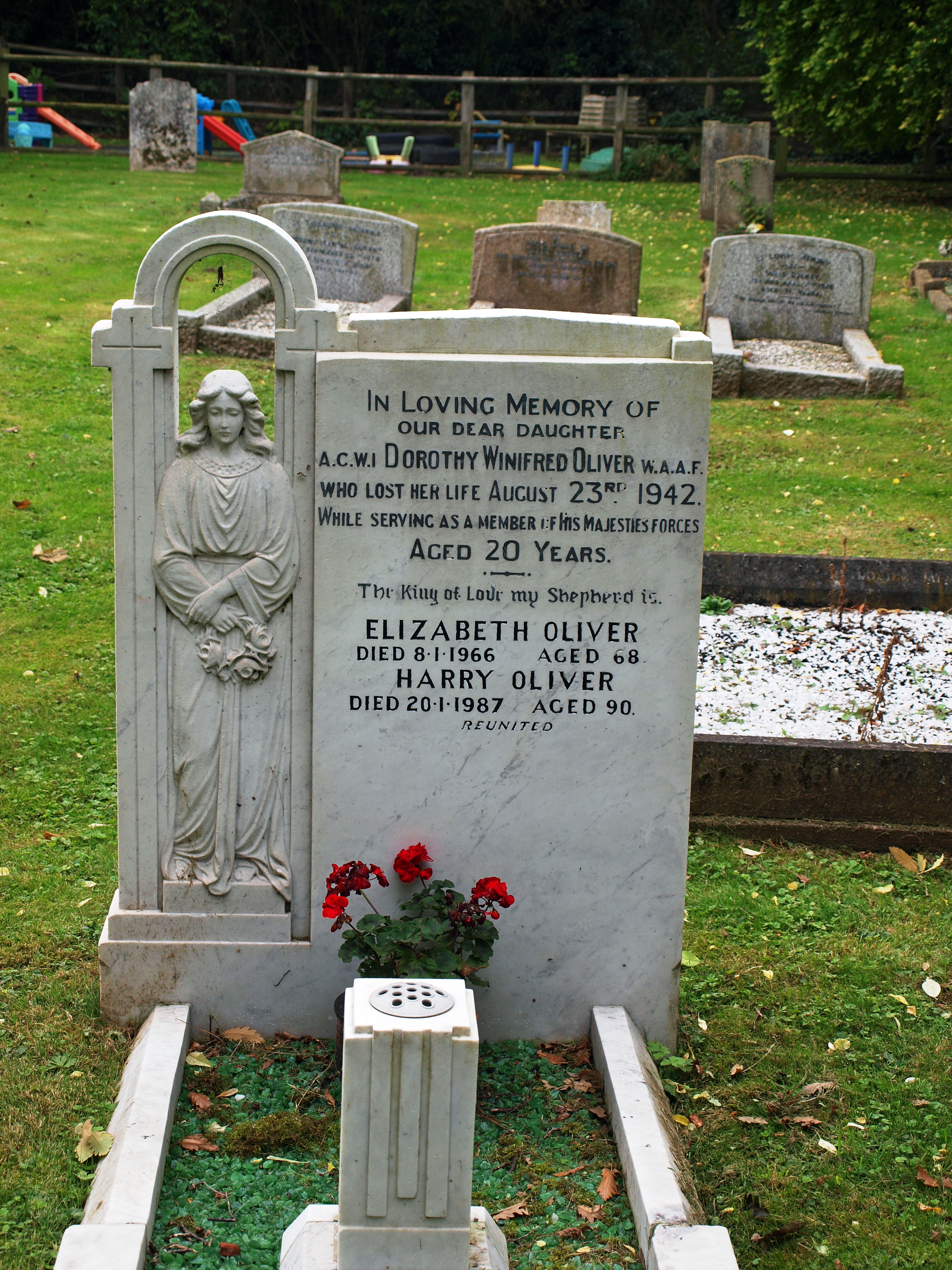 "Photo Credit – © David Robarts- "all rights reserved" "Photo Credit – © David Robarts- "all rights reserved"
At the grave is a small flower vase with the words
"In Loving Memory of Dorothy Winifred Oliver, A Tribute from her Friends in the W.A.A.F. Mess at R.A.F. High Ercal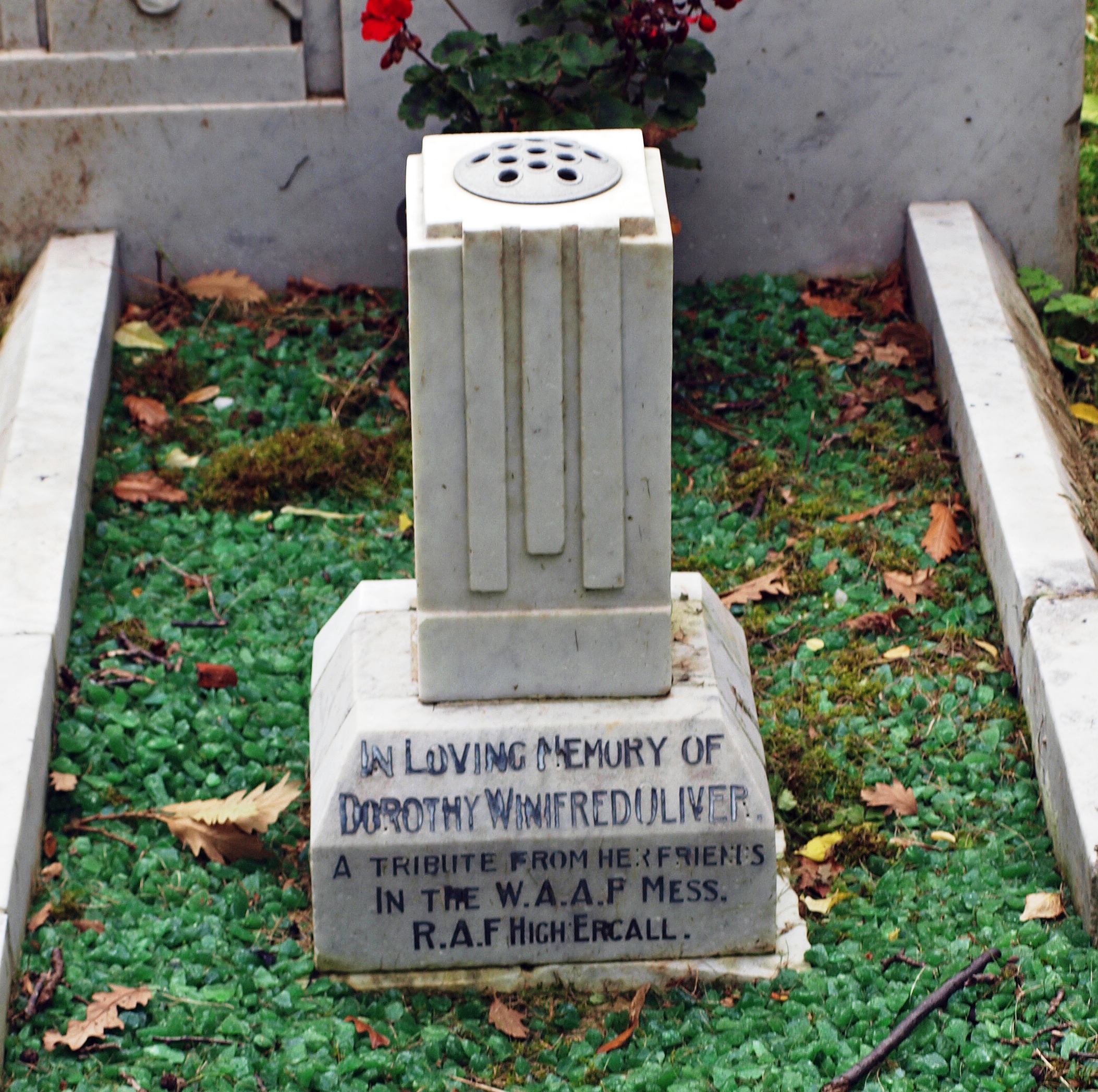 "Photo Credit – © David Robarts- "all rights reserved"
Numerous attempts have been made to identify this airman, Edward McGade, but there does not appear to have
ever been an airman of this name in the Air Force or in Roxburghshire. If anyone can help please contact me.