Created February 2009
The Frank ORRIS8 Archive Part 1
I am indebted to Dr Mark Caroll who has kindly provided this website with the following Information about Frank Orris and his time in 909 Squadron. Please note all the information and pictures are copyrighted to Dr Mark Carroll and Mr Edward Oriss and must not be used without the express permission of the copyright owners.
LAC 846454 Frank Orriss 909 Squadron Balloon Operator.
He was born 22nd December 1896 in Haverhill, Cavendish, Suffolk. He had been in the London Regiment from 3rd December 1915 to 11th March 1919. He enlisted on 23rd February 1939. After the first World War he married Ada Louise Smith on 15th April 1922 .He stood 6 feet 1 inch tall, with a 41 inch chest and dark hair, brown eyes and a fresh complexion. On 23rd February 1939 he was classed as an Aircrafthand in 909 Squadron and became embodied on 6th August 1939. On the 1st December 1939 he was ranked as Aircraftman First Class, his character was stated as "Very Good", and his proficiency was superior, and eventually his trade was stated as a "Balloon Operator". By the 1st February 1940 he was a Leading Aircraftman and by the 1st April 1940 he was a Temporary Lance-Corporal. These rapid promotions were so typical of men like Frank Orriss, they had been through the First World War and knew what was needed to be done and led by example. Such men were vital in training and organising the fresh recruits.
If anyone recognises any faces in the pictures please contact me at: peter.garwood@bbrclub.org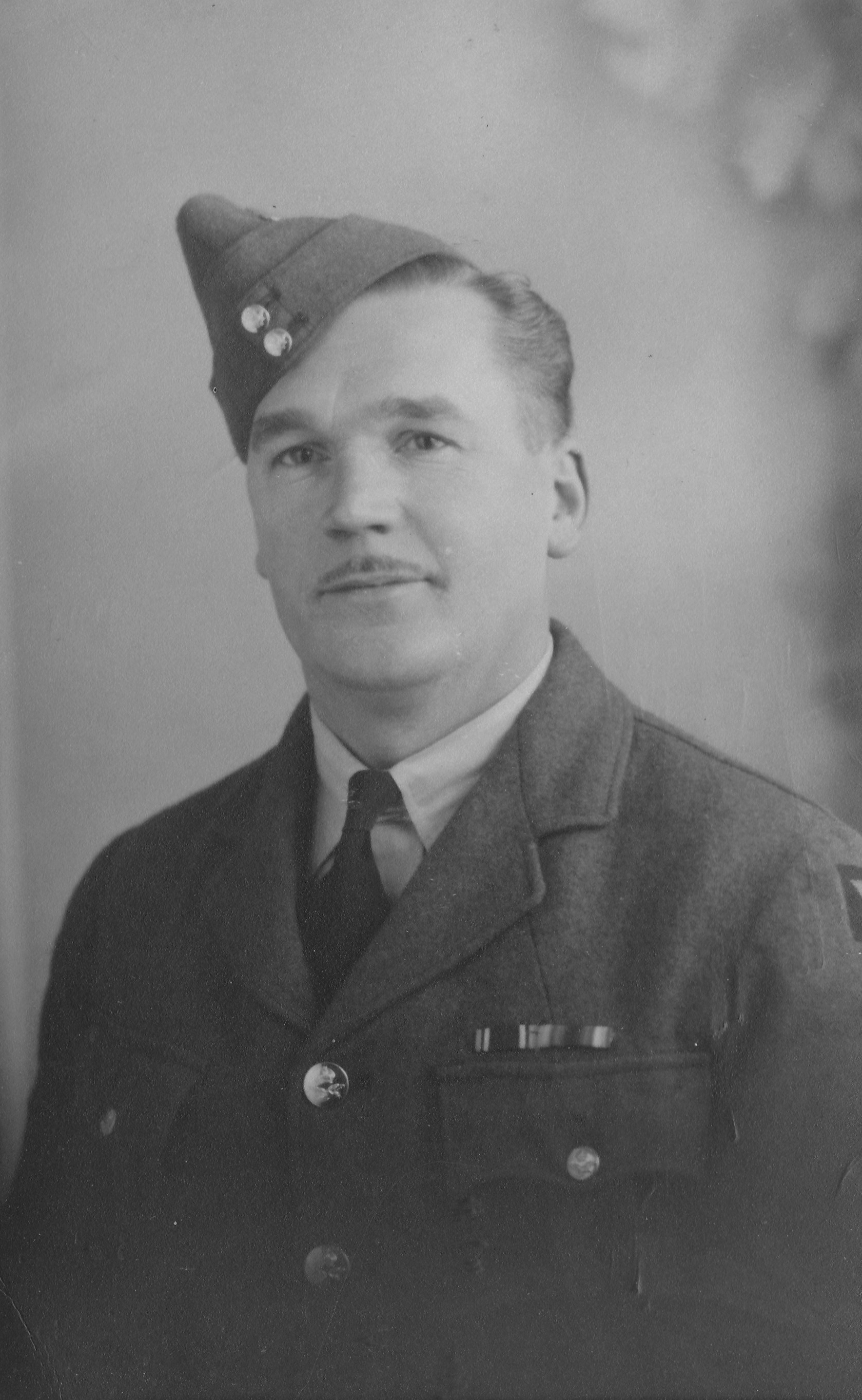 LAC Frank Orriss14th December 1939
Sadly his career was cut short as he was tragically killed in an air-raid on 16th October 1940.
However during his time with the Squadron he managed to acquire an amazing set of photographs of his time with them, these are one of the best sets of photographs we have been allowed to display, that shows so much of the camaraderie and equipment that was in used in a typical Balloon Squadron.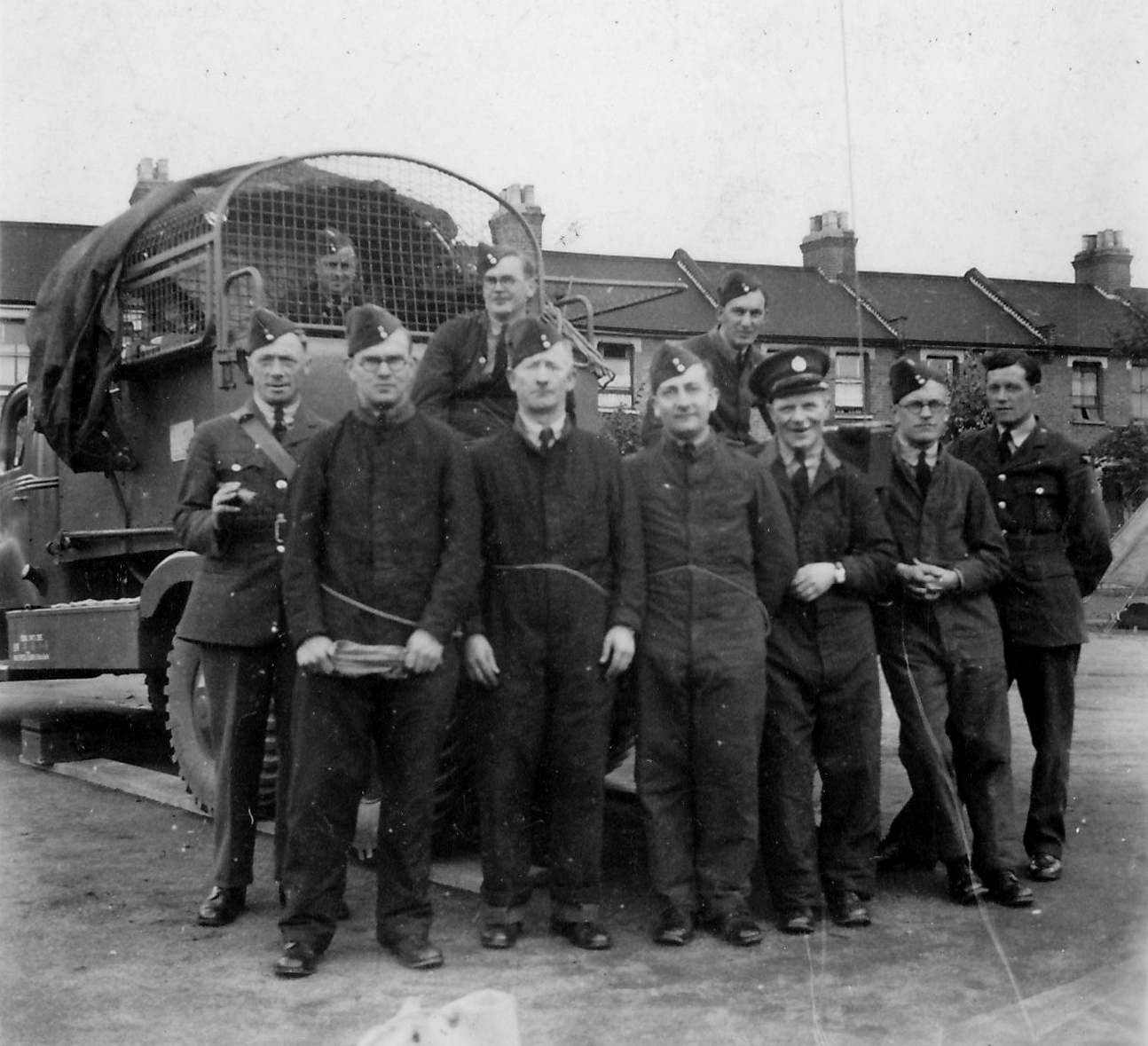 This picture is annotated on the back: Frank, Douglas Boyle in Lorry, Douglas is sitting
in the lorry on the right, (not the man behind the winch cage) and Frank is sitting to the left
of the picture. (second row, centre)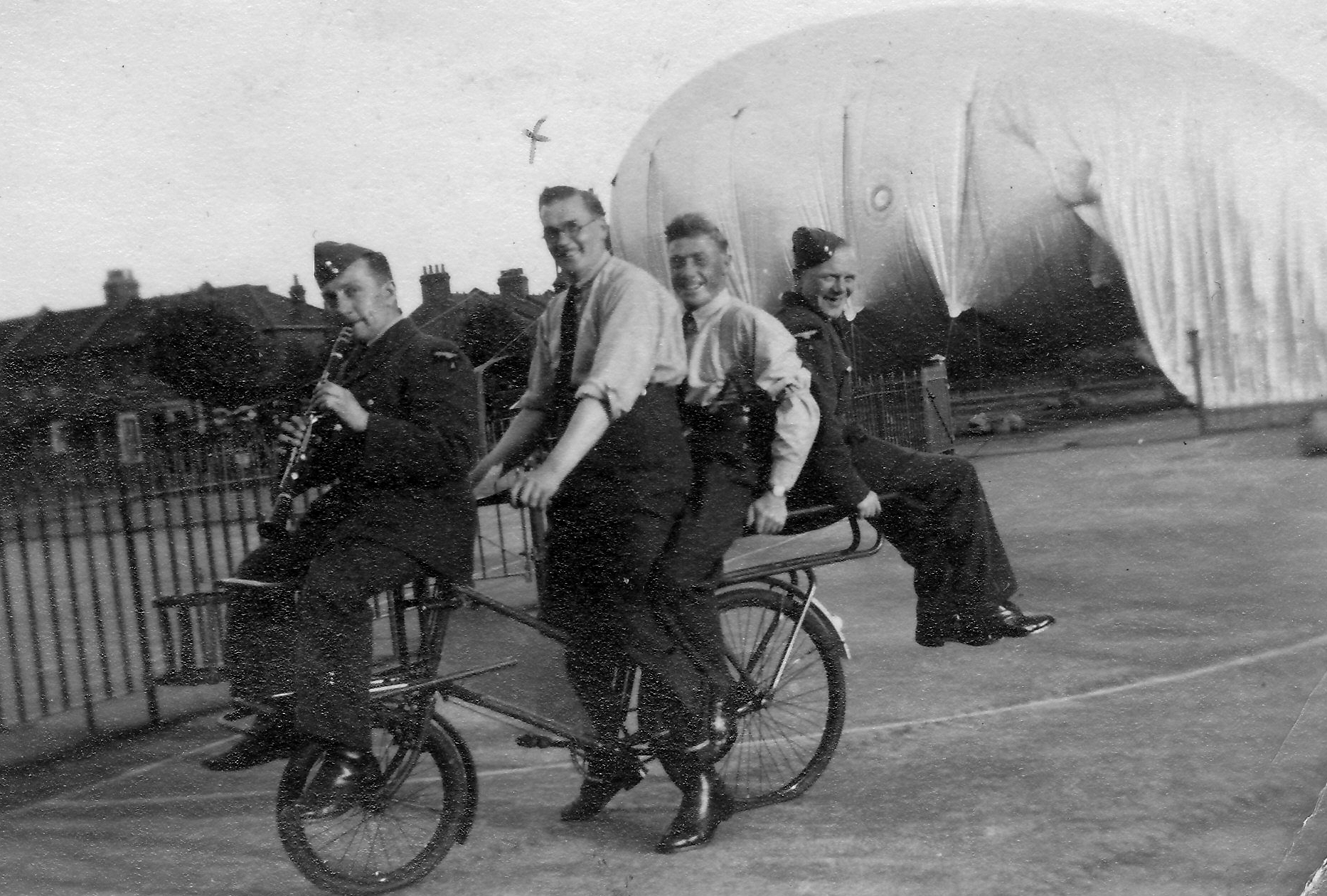 Frank Orriss in the middle with the balloon, a small "X" is just above his head.
These bicycles were used to ferry hot food in "hayboxes" out to the men in the field.
Musical as well!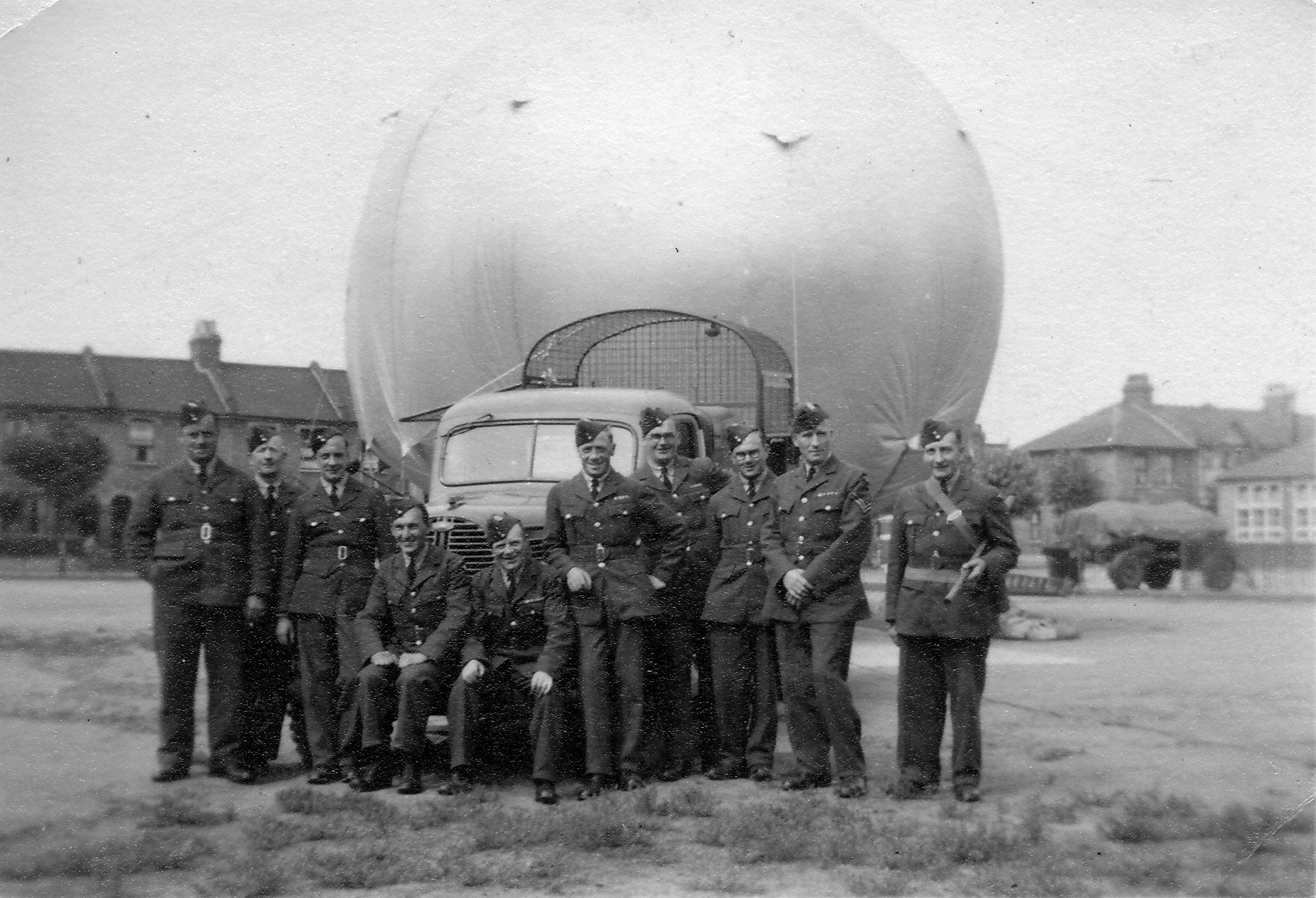 Frank Orriss is 4th from right and Douglas Boyle is at extreme left.
Hydrogen trailer in background and balloon close-hauled.
Balloon Squadron stationed at East Ham. Frank Orriss is seated at right on front bumber of
winch lorry with small arrow above his head. Douglas Boyle is 3rd from the left.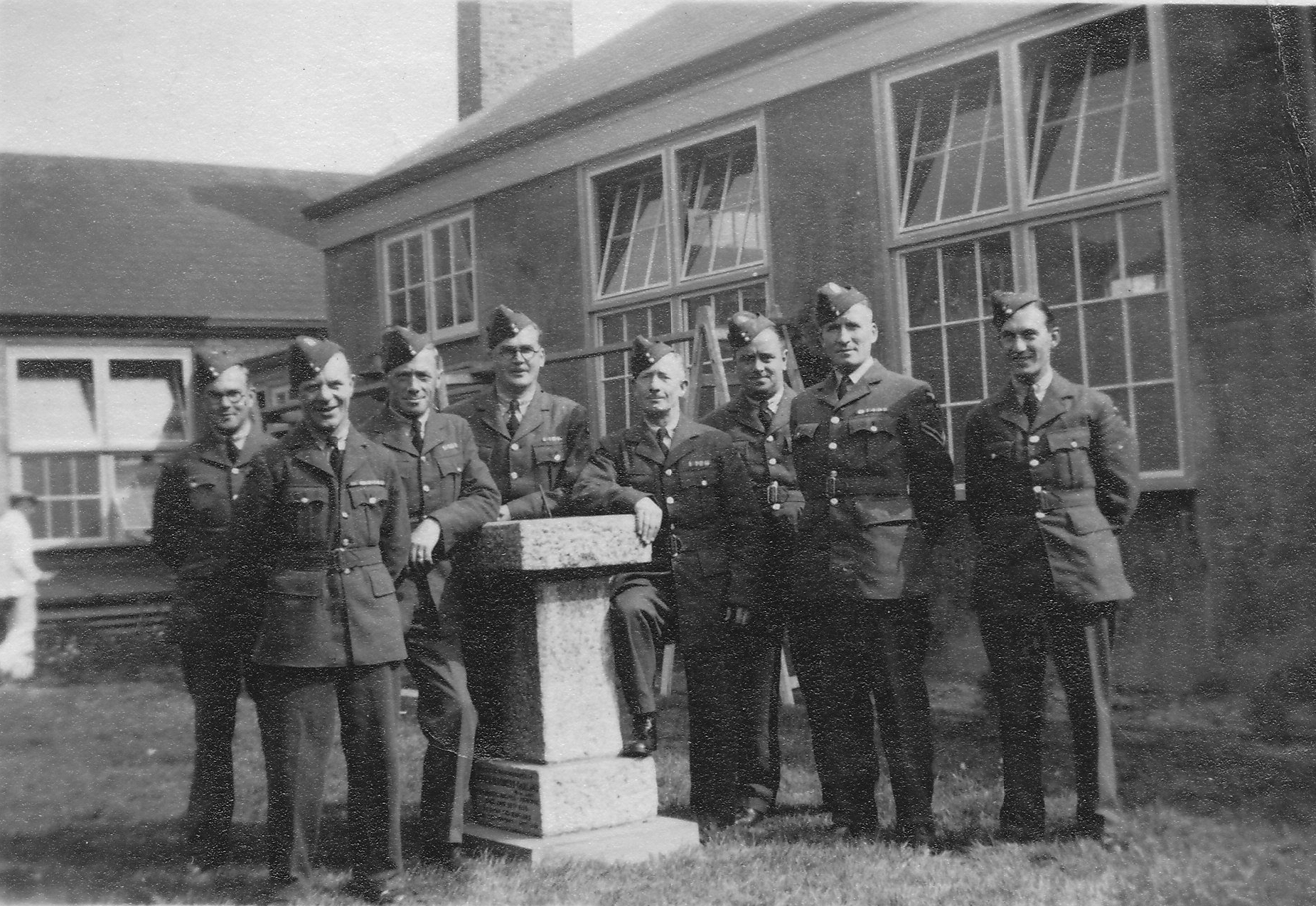 Taken in September 1939: Frank Orriss is 4th from left and Douglas Boyle is 3rd from right.
Not sure what the stone structure is.... looks like an inscription on the base and is probably
a memorial of some sort.
Click Here for Next Page of the Frank Orris Archive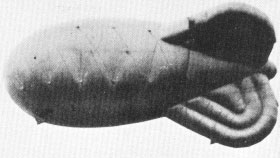 Click Here to go to Part 2 of the Archive