Created February 2009
The Frank ORRISS Archive Part 2
I am indebted to Dr Mark Caroll who has kindly provided this website with the following Information about Frank Orriss and his time in 909 Squadron. Please note all the information and pictures are copyrighted to Dr Mark Carroll and Mr Edward Orriss and must not be used without the express permission of the copyright owners.
If anyone recognises any faces in the pictures please contact me at: peter.garwood@bbrclub.org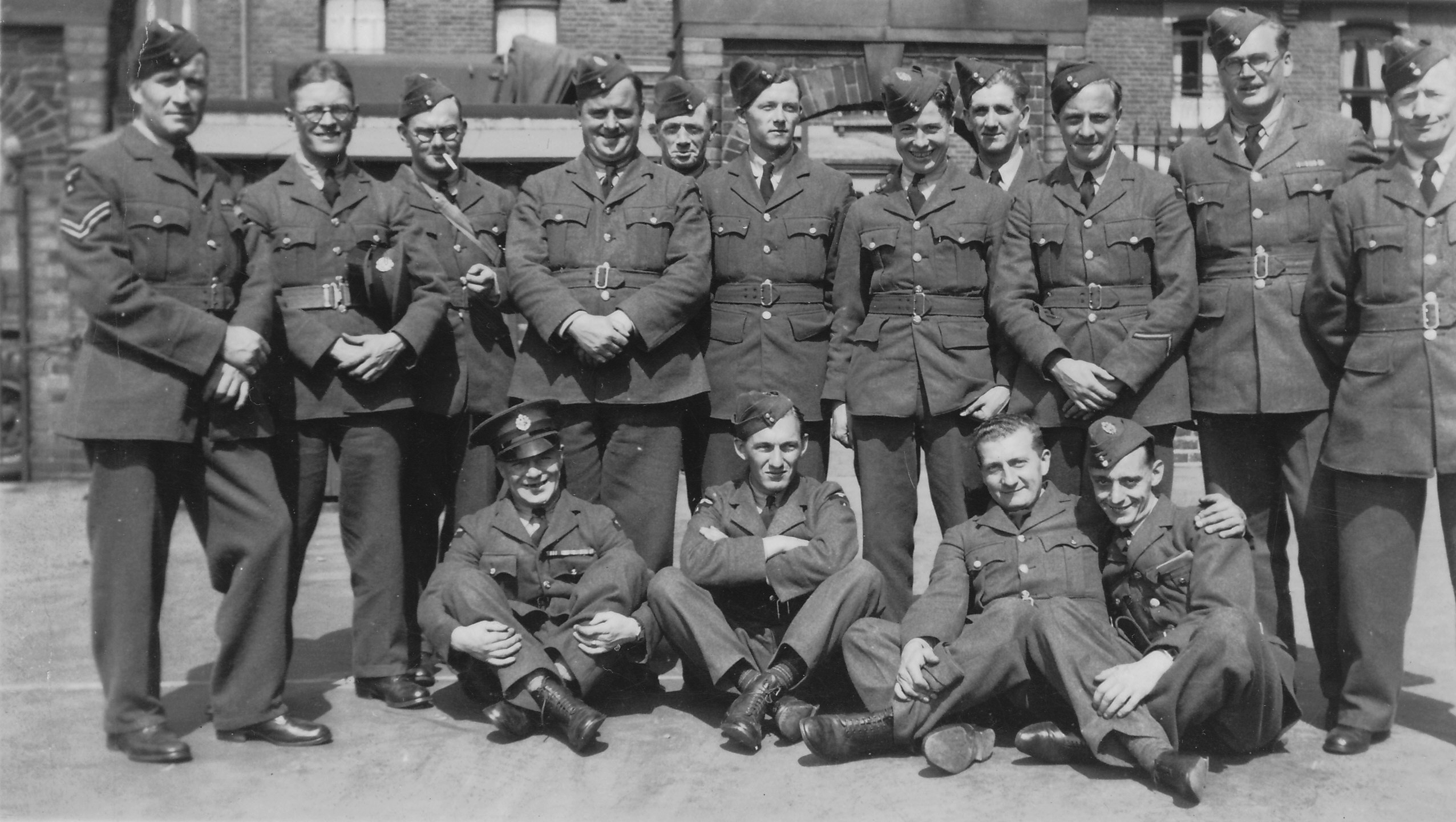 Frank Orriss and Crew 1939. Frank is standing second from right. Douglas Boyles is standing
fourth from left. A very smart turnout!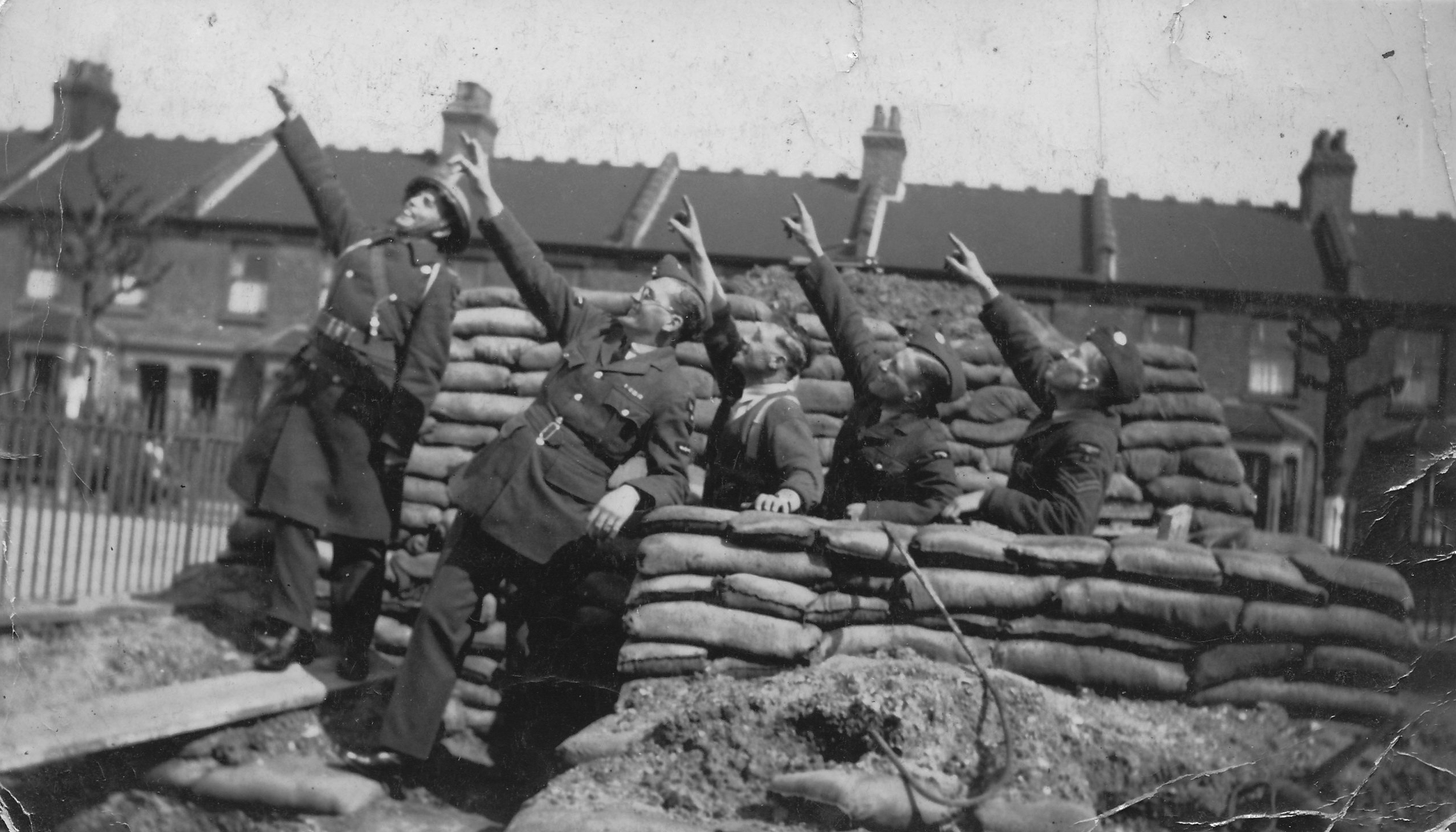 Frank Orriss and Crew. Frank is second from left. Presumably this is their way of telling where
the enemy planes are! Sandbags are very much in evidence.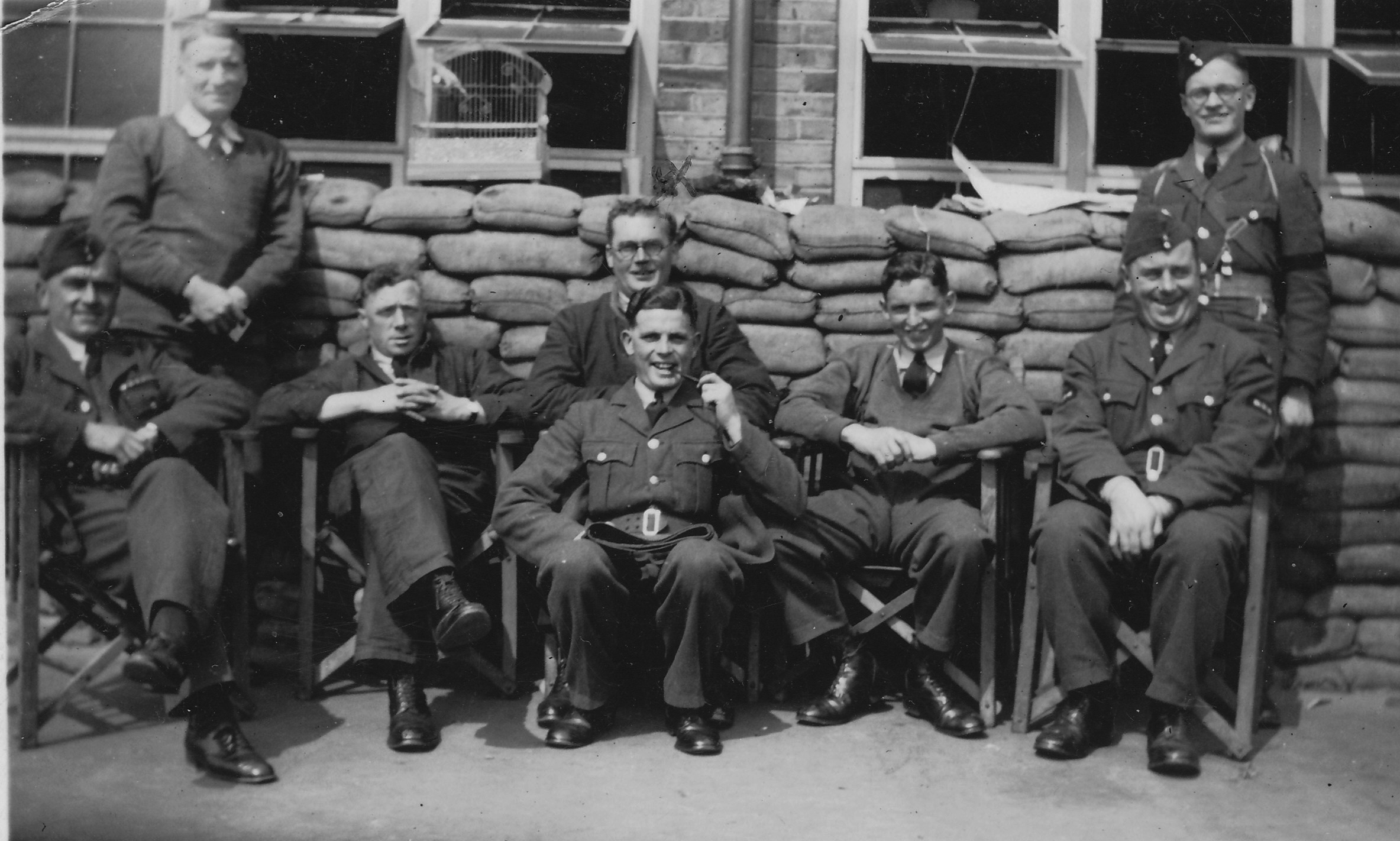 Frank Orriss and Crew. Frank is seated at the back with a cross above his head and Douglas Boyles
is seated extreme right.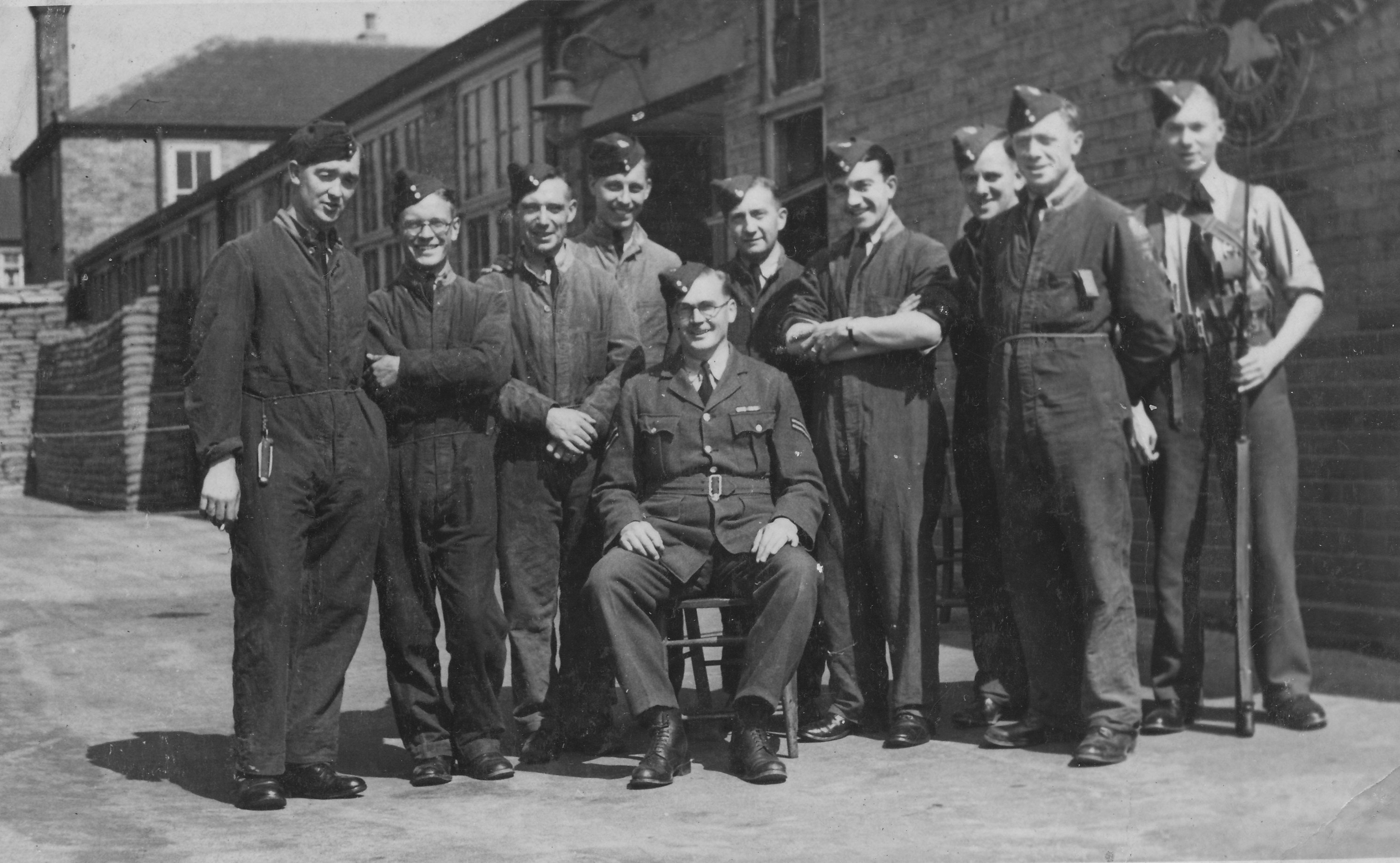 1940 Frank Orriss (seated) and crew, at least they had one rifle!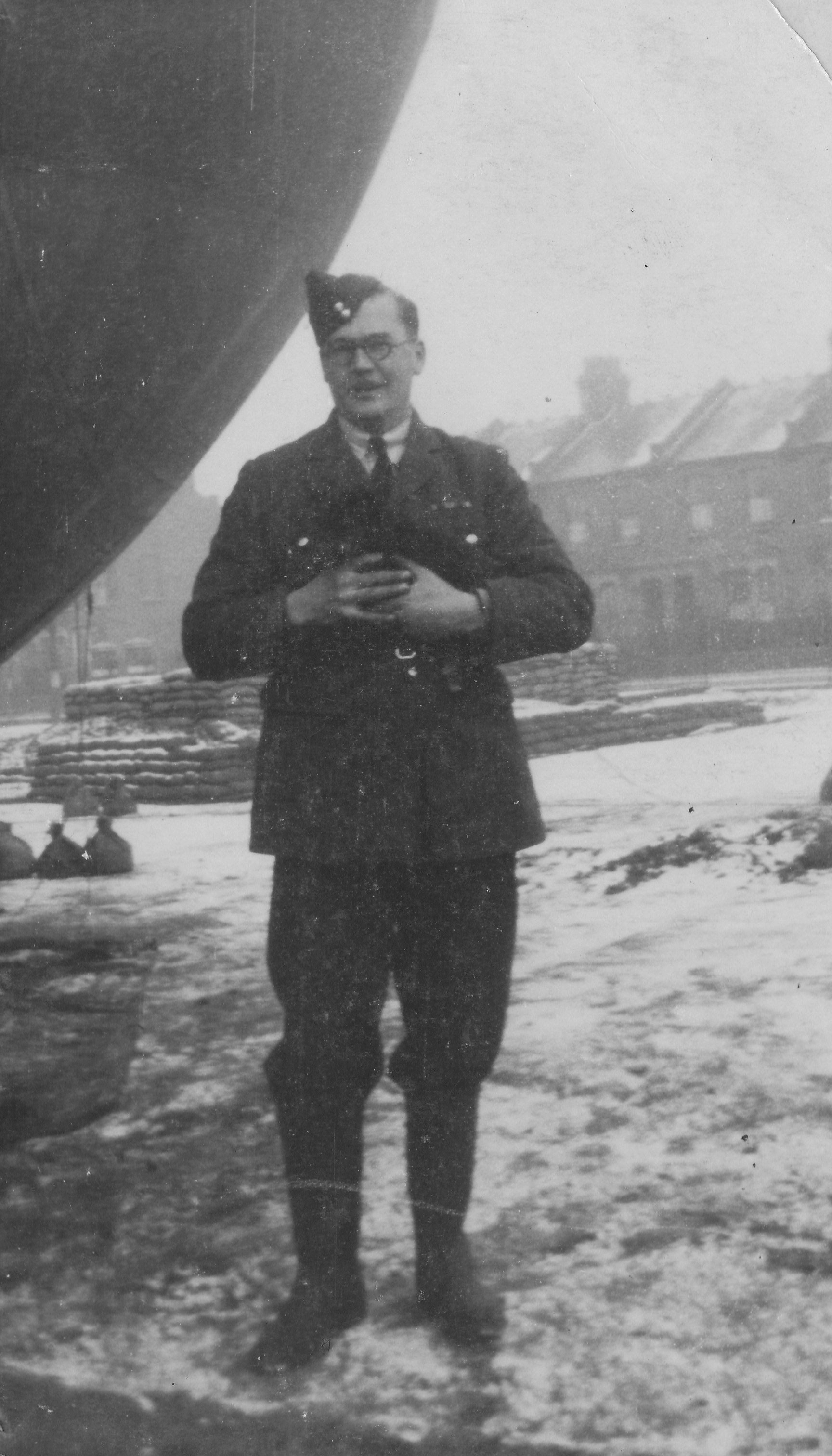 Frank Orriss Winter 1939-40, is that the Squadron mascot held in his hands?