December 2008
Cpl 542358 Thomas Scott
Carol Scott would like to know if anyone can help her with her fathers RAF history:
Born 5th October 1910. . He enlisted before the war but we are not sure of the date.
We do have a little statuette of a boxer with a plaque which reads:
No2 RAF Depot Novice Competition Middleweight Winner, October 1937
In 1941 he was stationed at Port Talbot with the 965 squadron.
In his diary He refers mostly to site numbers and we are having difficulty in pinpointing them.
We know that he went to Europe about 6 days after D-day and ended up in Holland.
Some of these pictures are taken in Holland
Here are some terrific photographs with many names so hopefully someone can recognise him!!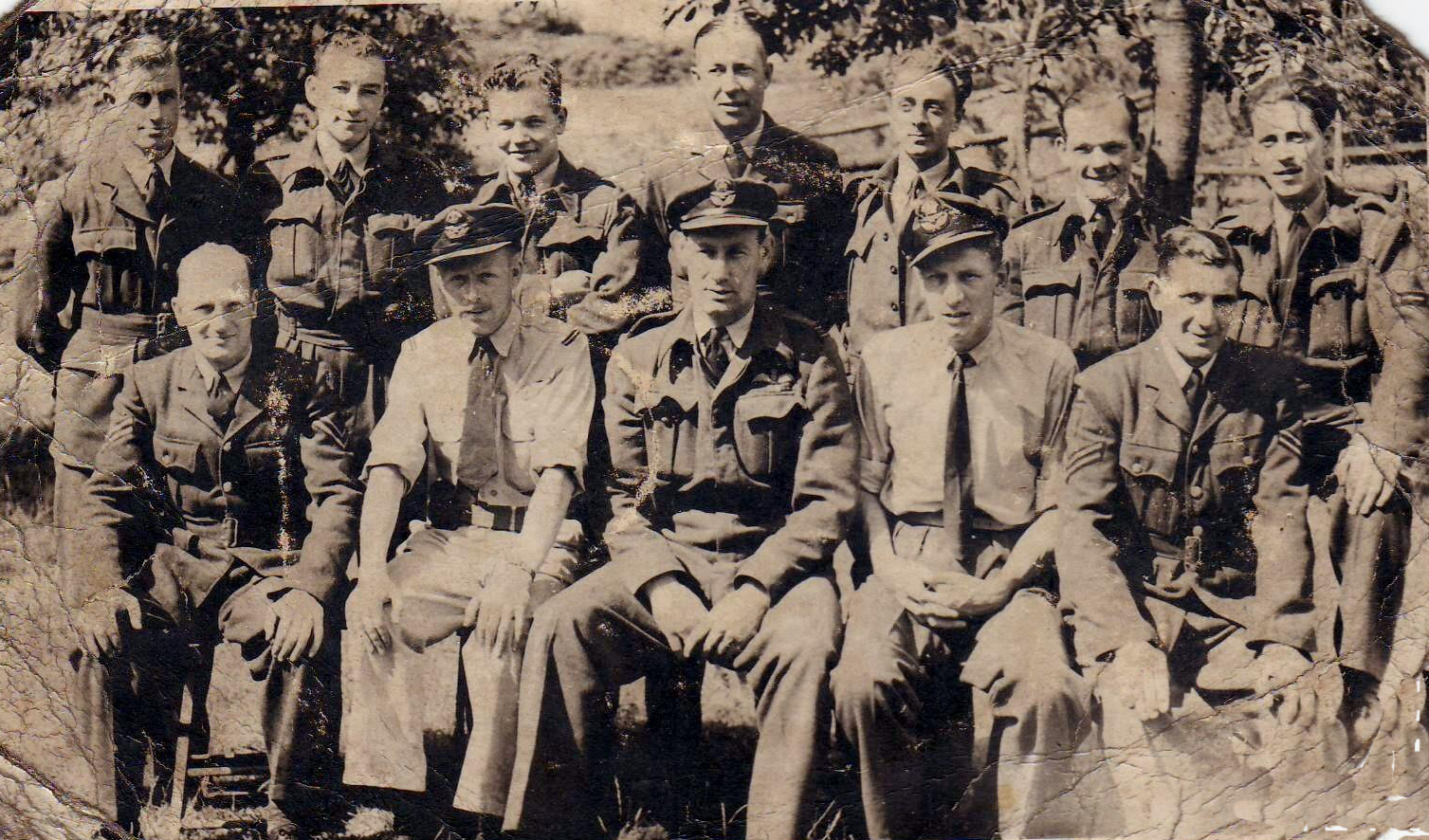 Rear Row :AC Whitbread, Lee and Burton, LAC Little and Olley, AC Taggart and LAC Baker
Front Row: Cpl Thorne, Flying Officer Wadsworth, F/Lt Byron,Flying Officer Norton DFC and Corporal Scott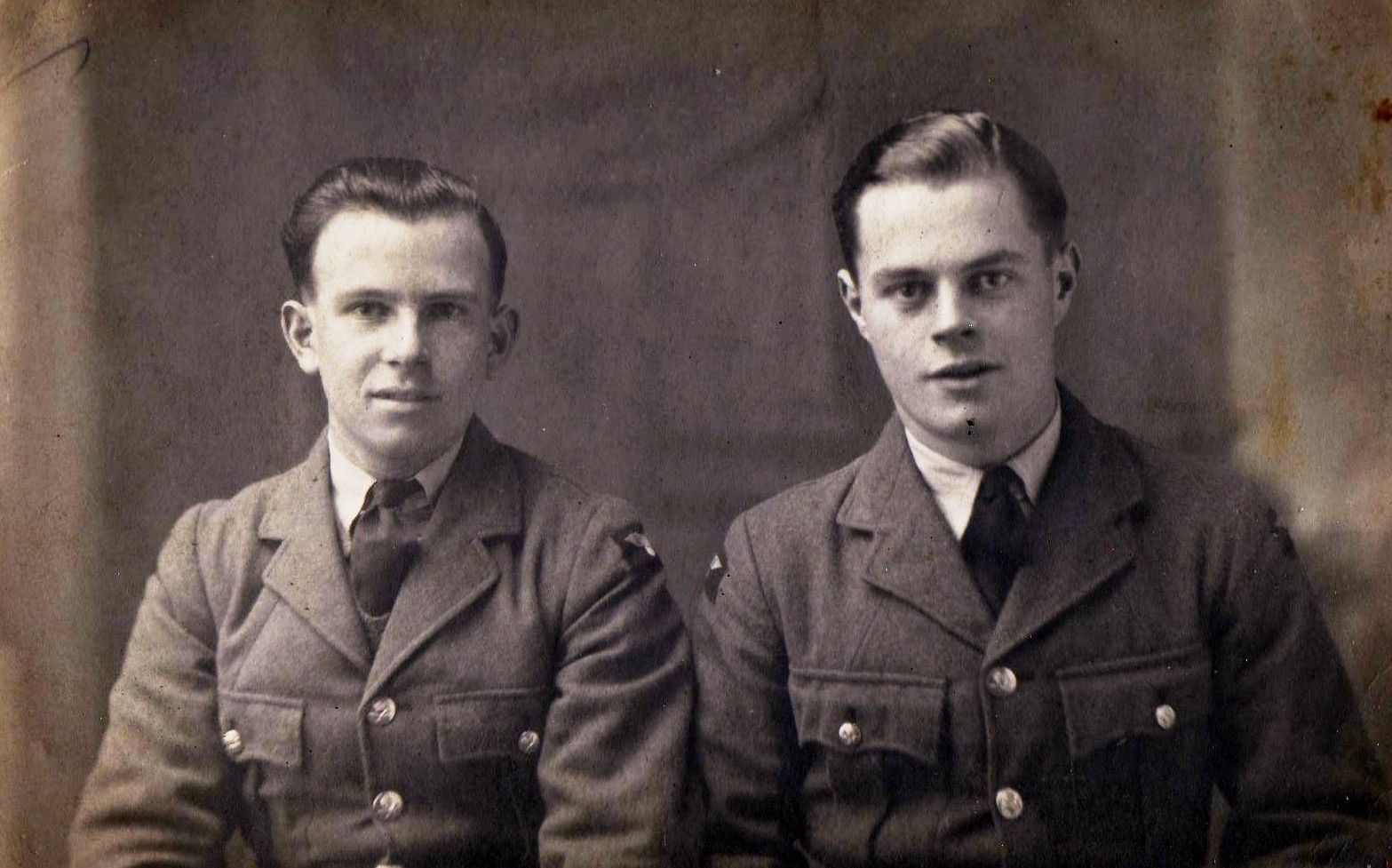 Rear Row :AC Snellgrove, Corporal Scott, AC Alexander
Front Row: AC Davies, AC Wilson, Cpl Handy, AC Thomason, LAC Mabbit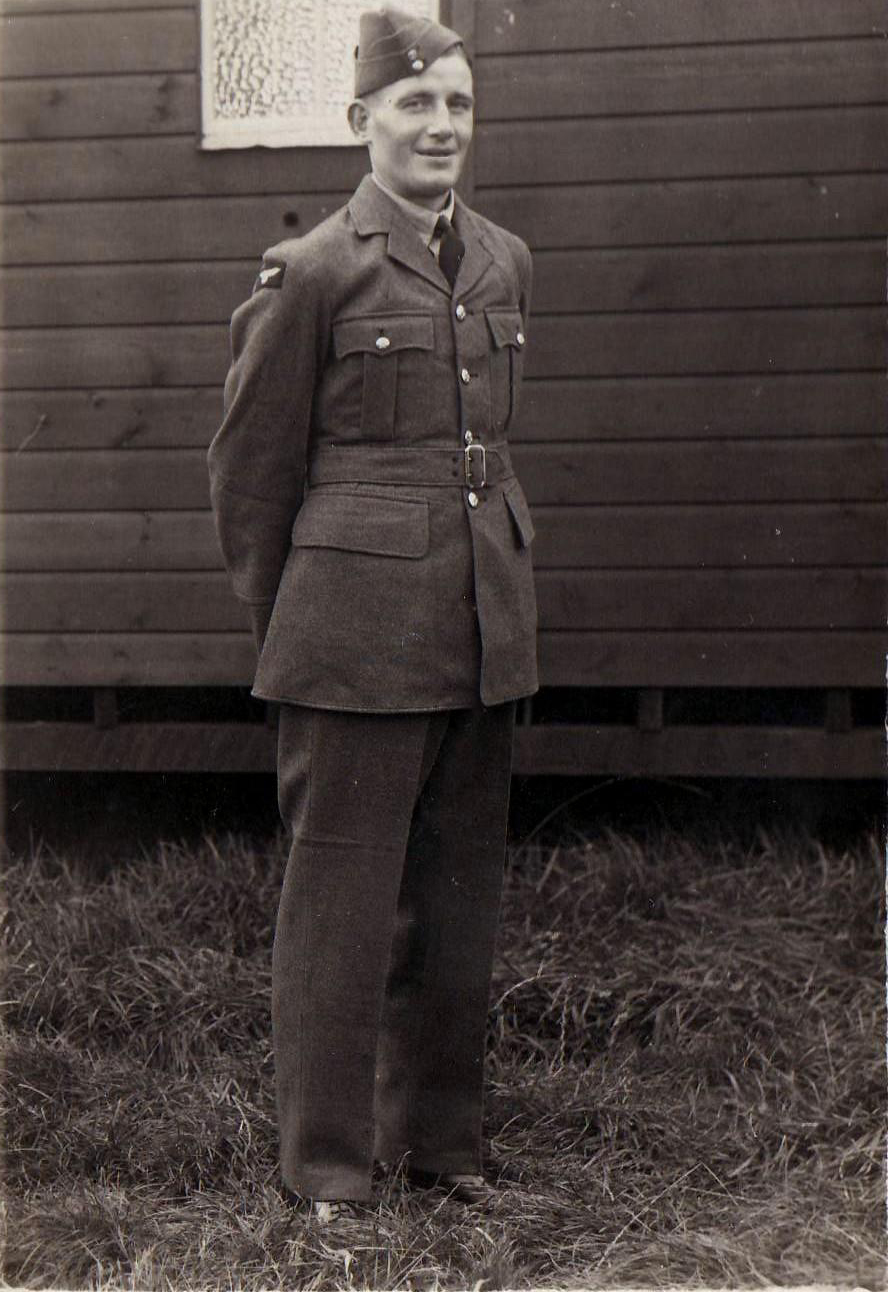 Cpl 542358 Thomas Scott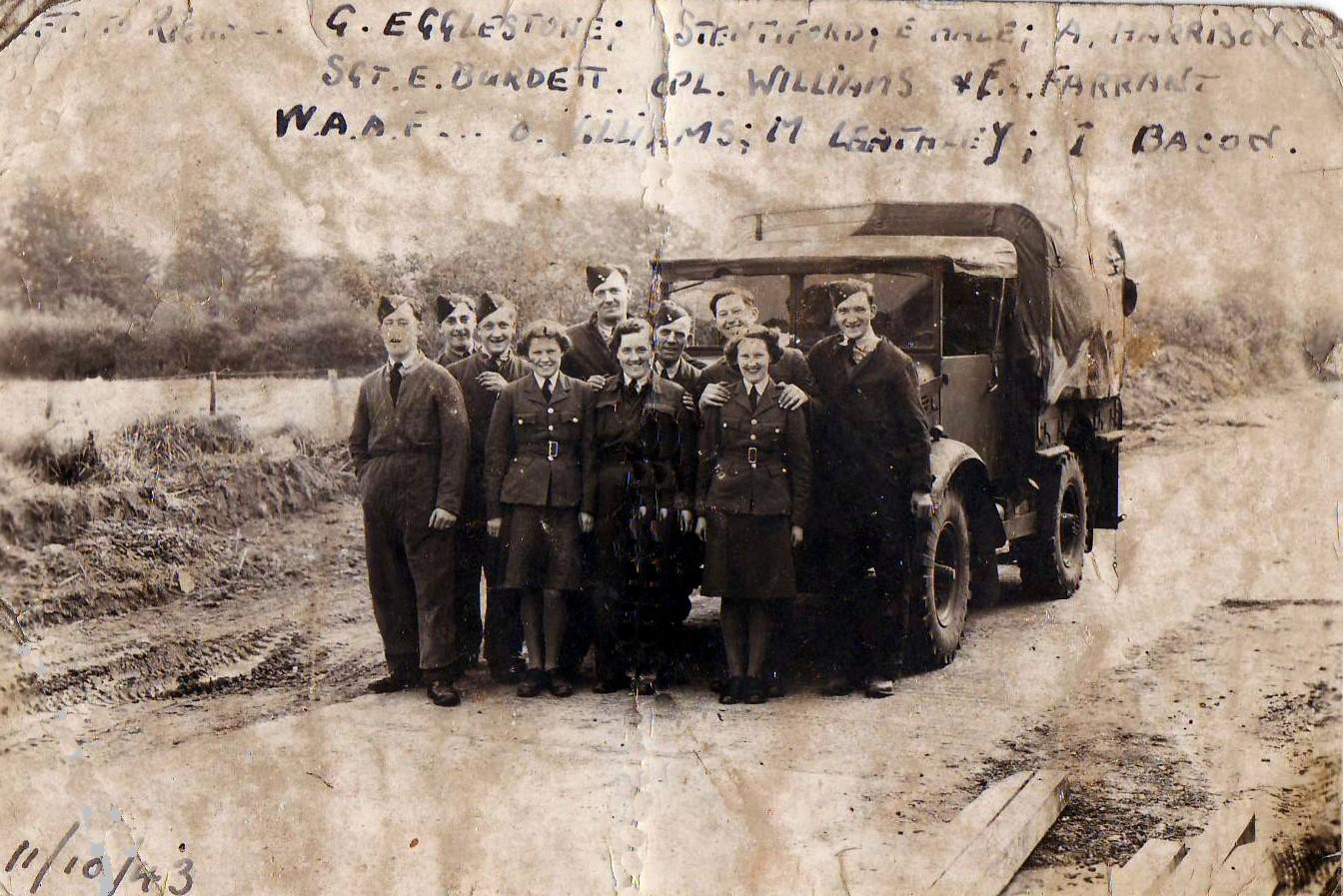 11th October 1943
Rear Row: G.Egglestone, Stentiford, E.Hale, A. Harrison
Middle: Sgt E Burdett, Cpl. Williams, E. Farrant
WAFFS: O.Williams, M. Leathley, I.Bacon.