Wing Commander Richard Harold Berryman
I am often asked who was most prominent in the work of Balloon Command.
My research suggests that Wing Commander Richard Harold Berryman was a unique
individual who had a definite attraction to things that were airborne.
His insight into balloons and kites was quite considerable.
He was born 28th April 1895 in Chelston, Torquay, Devon.
He was living in Canada and working as a stenographer although his next of kin were
He was an early entrant to the Great War, attesting on 24th September 1915 at
the Canadian Forces Base - Valcartier. This is located in the municipality of
Saint-Gabriel-de-Valcartier, approximately 25 km (16 mi) north
of Quebec City.
CFB Valcartier was originally erected as a military training camp in August 1914 as part of the
mobilization of the Canadian Expeditionary Force at the onset of World War I.
He was described as age 19 years and 4 months and 5 feet 10 inches tall.
He had a dark complexion, grey eyes and black hair. His physical development was good.
His religion was Church of England.
He was declared medically fit for Military Service on 23rd September 1914.
He had agreed to serve for 6 months after the duration of the war.
He was sent to the Canadian Field Artillery and subsequently Canadian Reserve Brigade,
and 3rd Depot Battery, Canadian Field Artillery Brigade.
He was now 42788 Private Richard Harold Berryman.
At some point he moved to 228 Bruce Street, Oshawa, Ontario.
On 3rd November 1914 he was posted to England and was listed to be a Acting Bombardier.
On 27th November 1914 he was given the work of Clerk at Shorncliffe, England and on
12th April 1915 he was taken on strength
of R.B.C. Field Artillery. On 22nd April 1915 he was with No.3 Depot Battery at Shorncliffe.
On 4th June 1915 he was transferred to Headquarters Staff they obviously decided his skill
with words was of more value than his skill with a rifle.
He was appointed Acting Staff Sergeant on 13th June 1916. On 15th April 1917 he was
reverted to permanent grade of gunner to proceed overseas.
On 19th April 1917 he was drafted to 1st Divisional Ammunition Column at Shorncliffe.
On 21st April 1917 he was quartermastered as reinforcement and attached to 3rd Divisional
Canadian Ammunition Column in the Field. On 23rd April 1917 he left his Base for the Unit.
On 28th April 1917 he was quartermastered at Column in the Field.
30th April 1917 he was posted to 2nd Brigade.
5th May 1917 joined Unit 2nd Brigade Canadian Field Artillery.
26th January 1918 he was granted 14 days leave.
9th February 1918 he rejoined his unit from leave.
4th April 1918 he was struck off strength and proceeded to Canadian Army Regimental Depot
at Witley, England with a view to obtaining a commission in the Royal Air Force.
6th April 1918 his past marriage was approved by the army in the Field.
30th April 1918 he was taken off strength of the 1st Brigade Canadian Field Artlllery.
27th May 1918 ceases to be attached on proceeding to No.1 Royal Air Force Cadet Wing at
St. Leonards-on-sea.
He was appointed Flight Cadet by the Royal Air Force on 1st July 1918.
9th November 1918 struck of strength and discharged in the British Isles, on discharge his military
character was described as "Very Good".
He had served for 3 years and 280 days and had spent 10 months in France.
His wife was Mrs Lillian Berryman, 15 Cecil Square, Margate, Kent she later moved to Sunny Bank,
Harding Street, Tenby.
His story moved on as he became a Flight Cadet.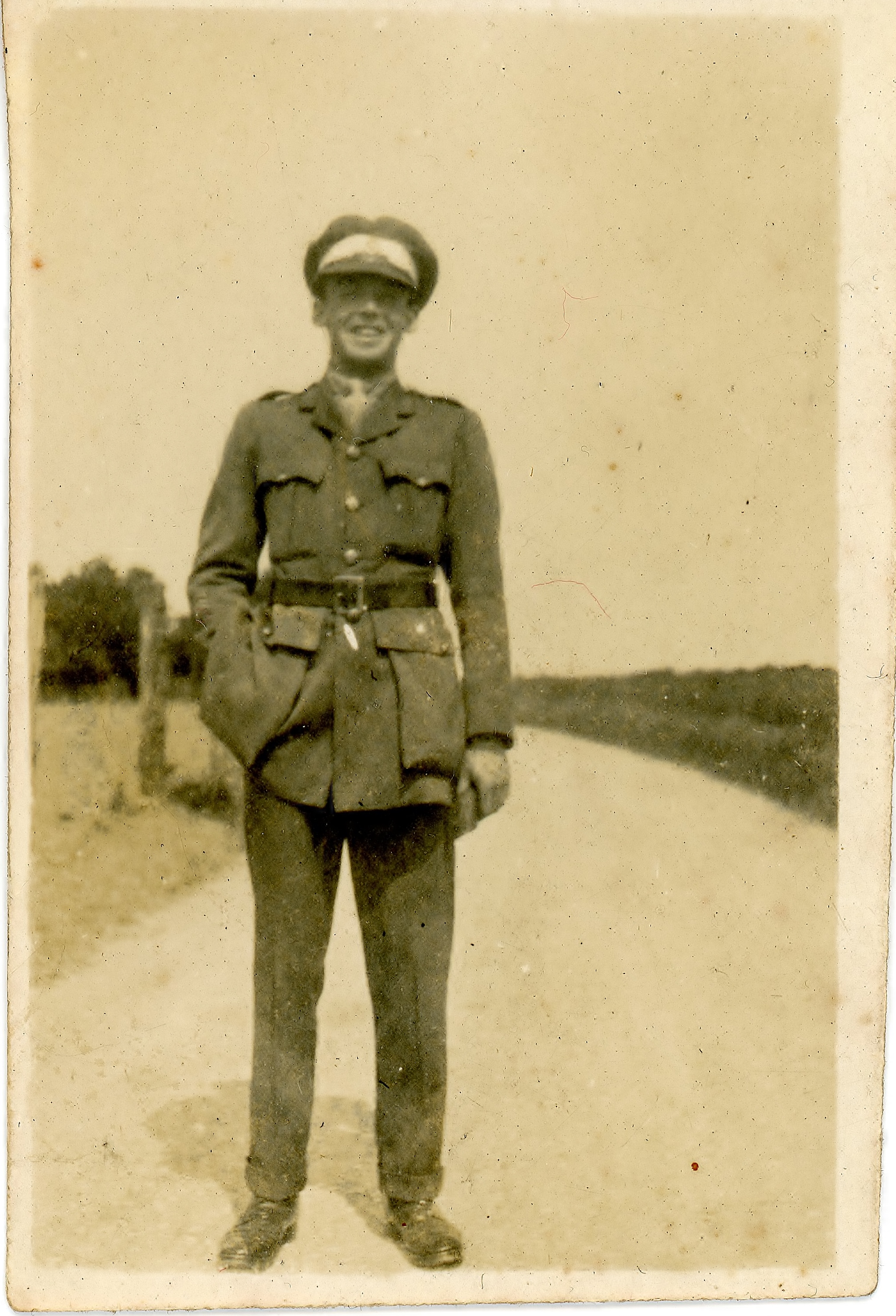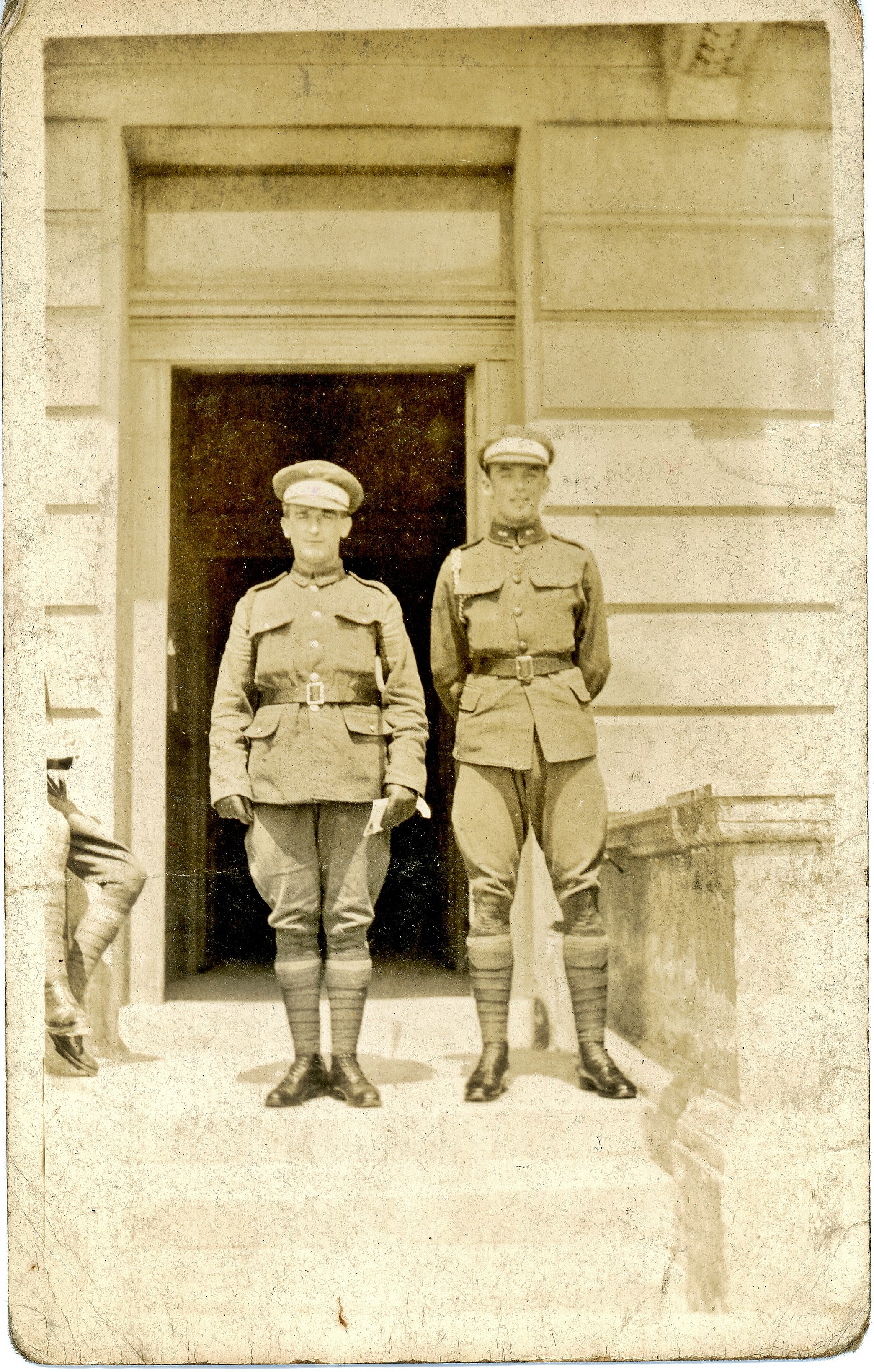 Richard Harold Berryman begins his career as a Flight Cadet,
his adventures with things airborne was about to take off!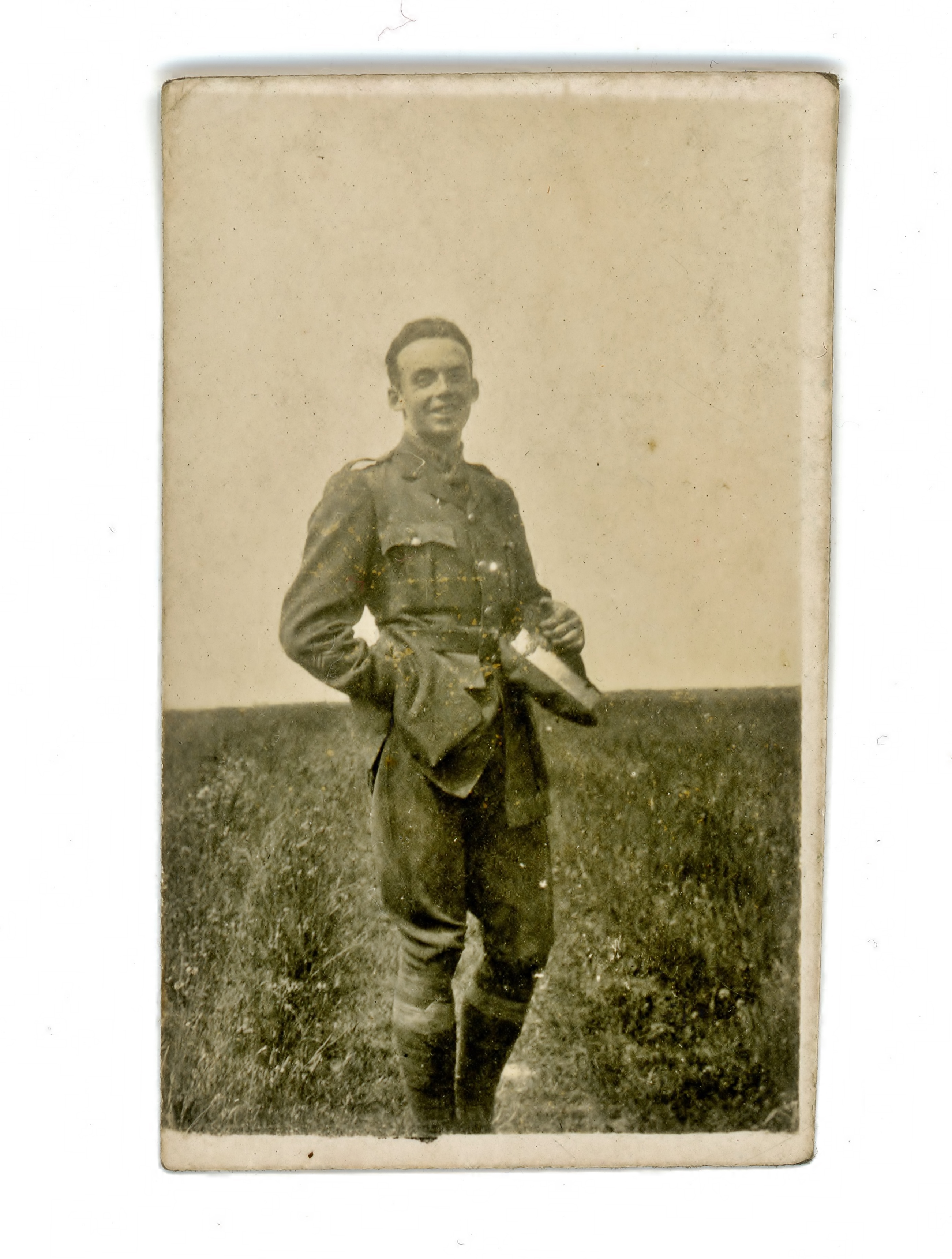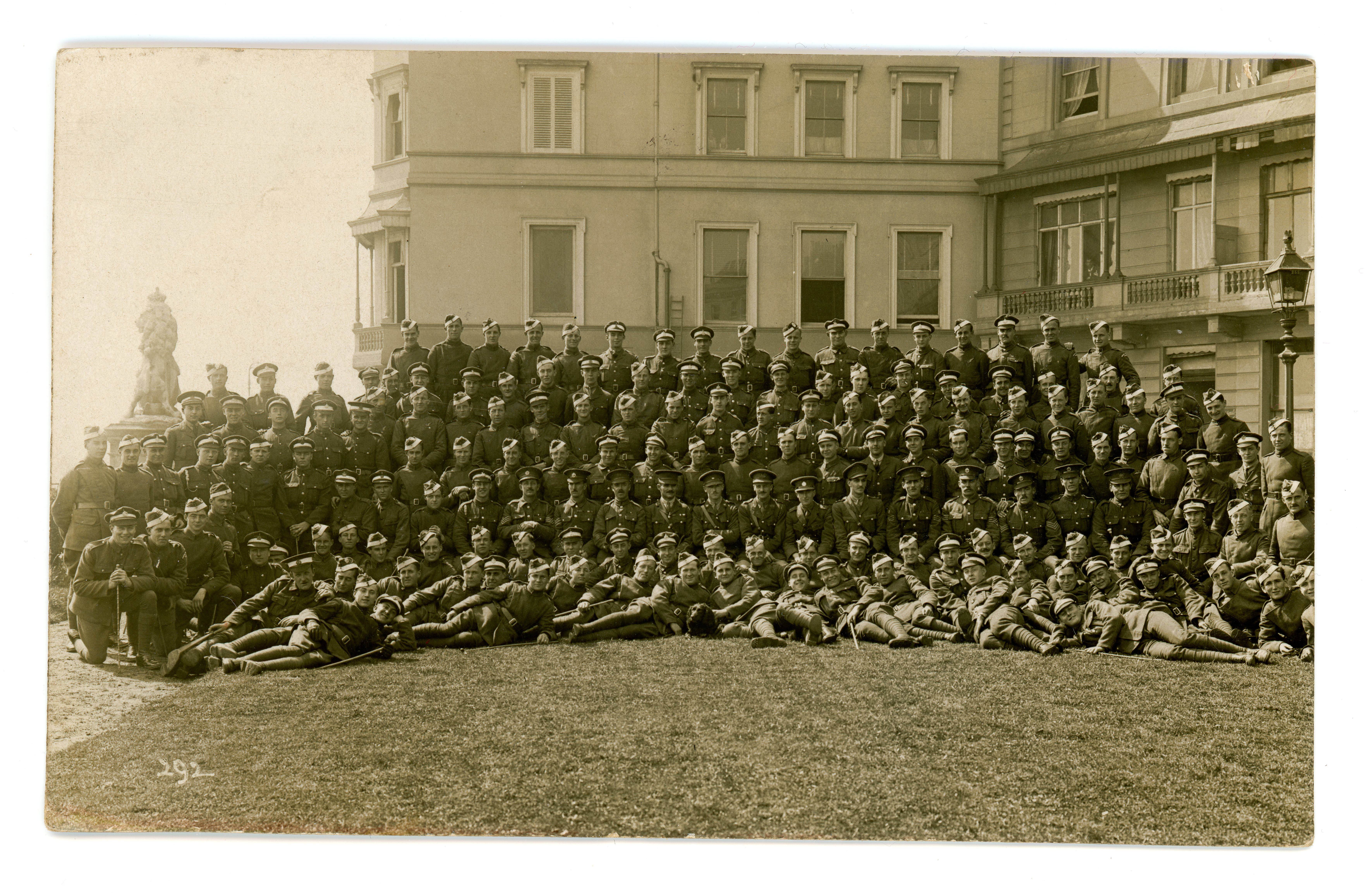 No.1 Royal Air Force Cadet Wing at St. Leonards-on-sea.
RHB is shown with yellow arrow.

The story of RHB will be continued ...watch this space.