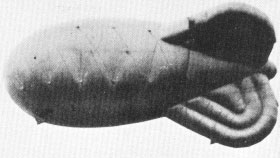 Click for Bullimore Main Page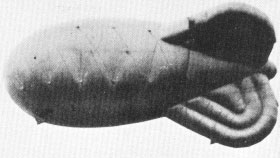 Click for Site Directory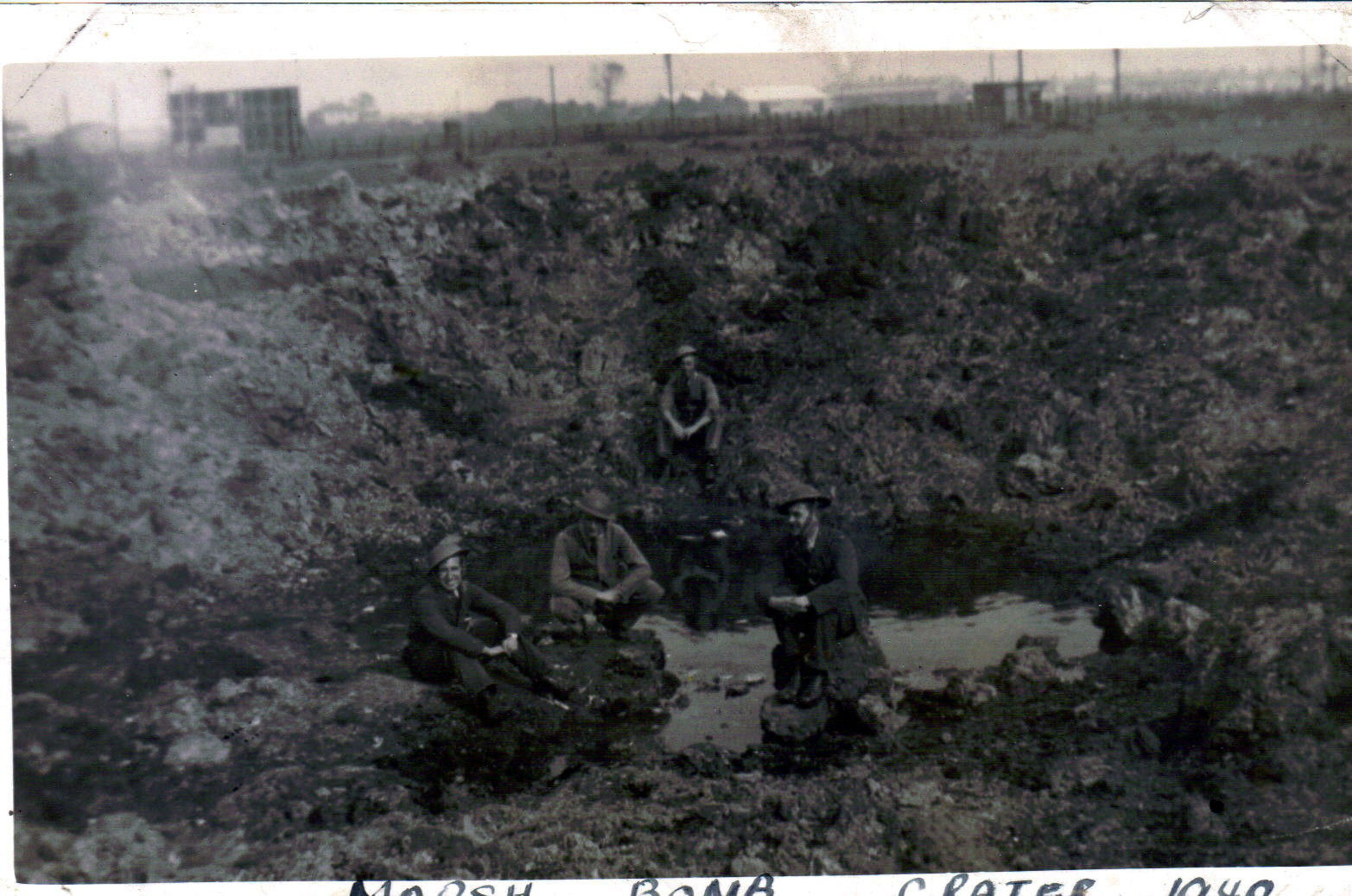 Investigating a bomb crater in 1940. Note the tin 'ats!!
Blimey they struck water!!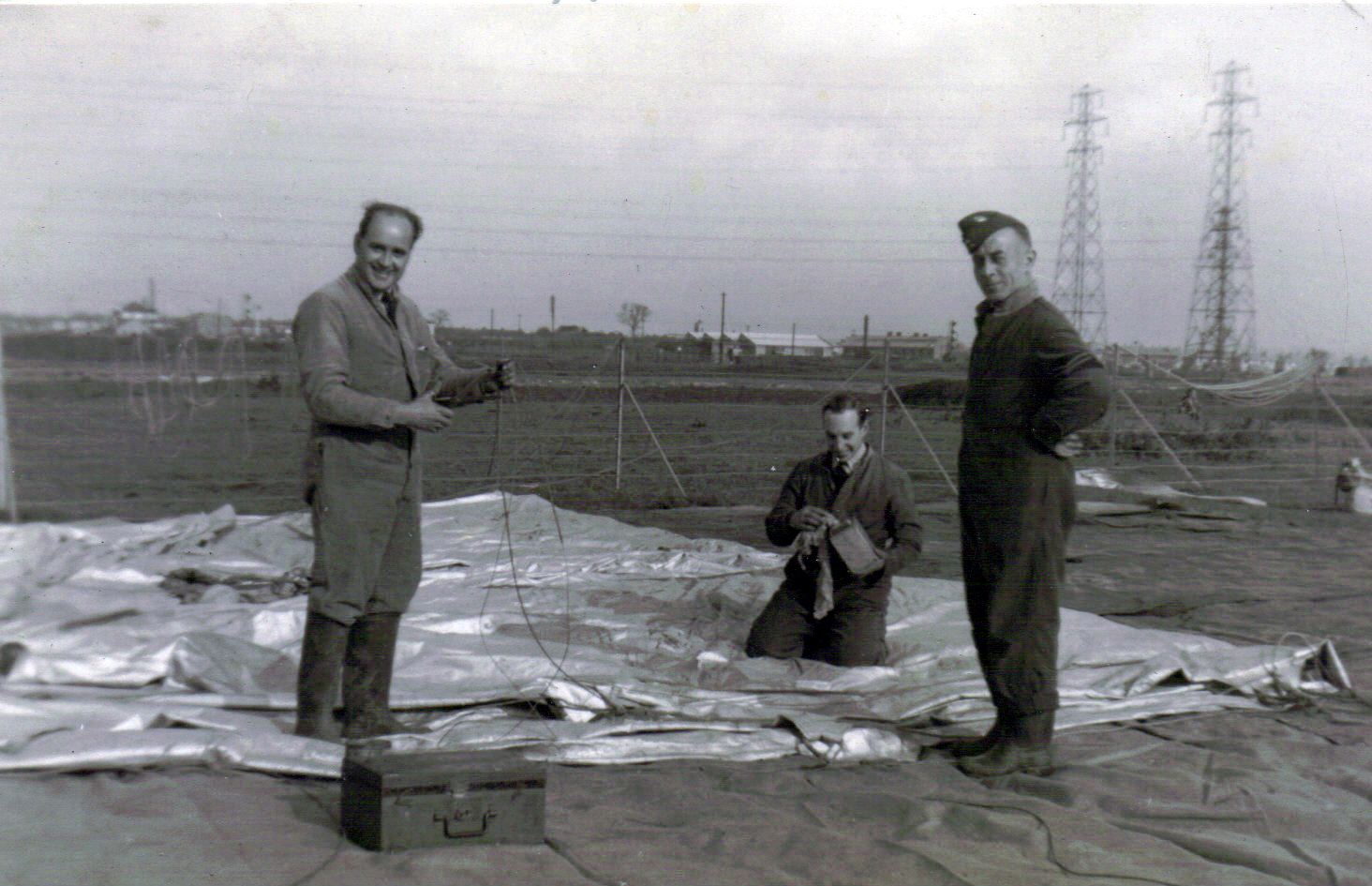 Running repairs to the flying wires on the left and the tin of rubber solution in use to seal a hole on the left. Due to the effect of the fumes balloon riggers were given a much sought after pint of milk a day in an effort to combat the awful effects of the fumes from the benzene used as a solvent. Health and Safety?? not in 1940 mate there's a war on!!