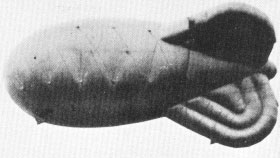 Click for Dorothy (Doff) Hunt, LACW 2027976
THE DOROTHY (DOFF) HUNT ARCHIVE 5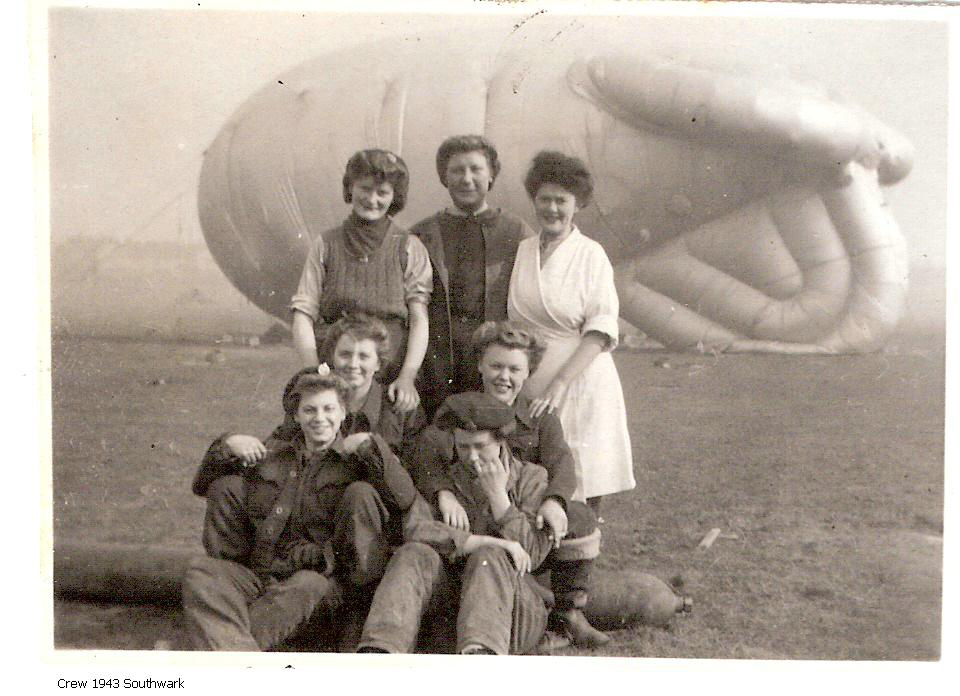 Crew 1943 Southwark Balloon looks close hauled behind them.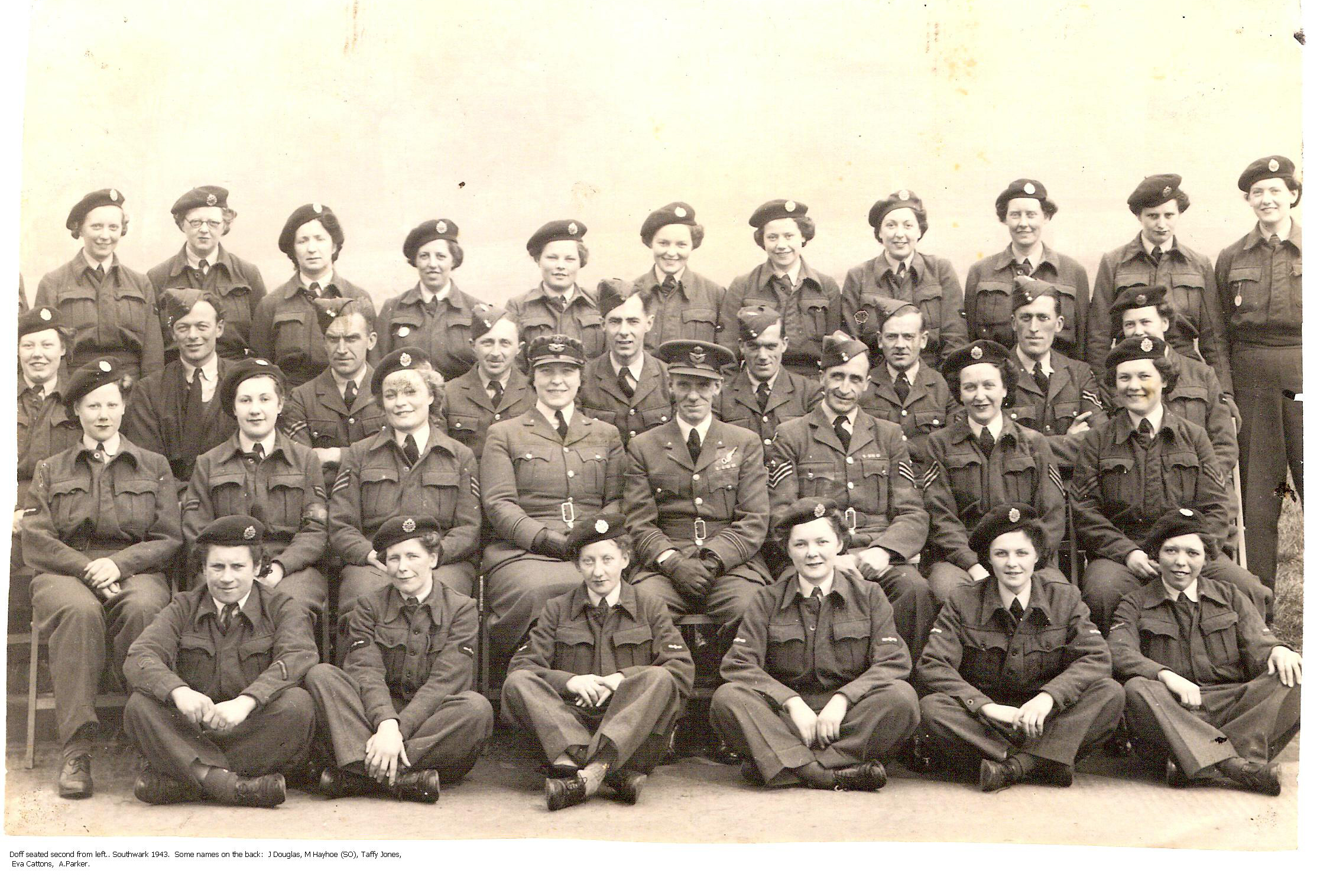 Doff seated second from left, Southwark 1943. On the back of the photograph are names:
J.Douglas, M. Mayhoe (SO)
Taffy Jones, Eva Cattons, A. Parker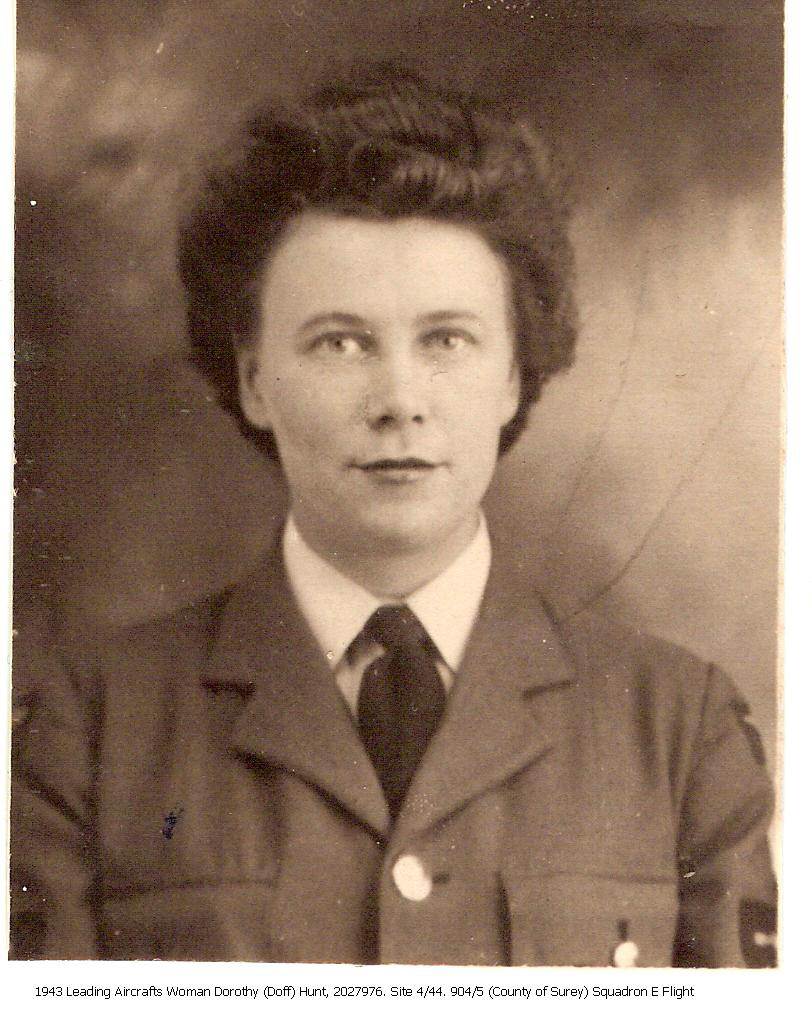 1943 Leading Aircraftswoman Dorothy (Doff) Hunt 2027976.
Site 4/44. 904/5 (County of Surrey Squadron) "E" Flight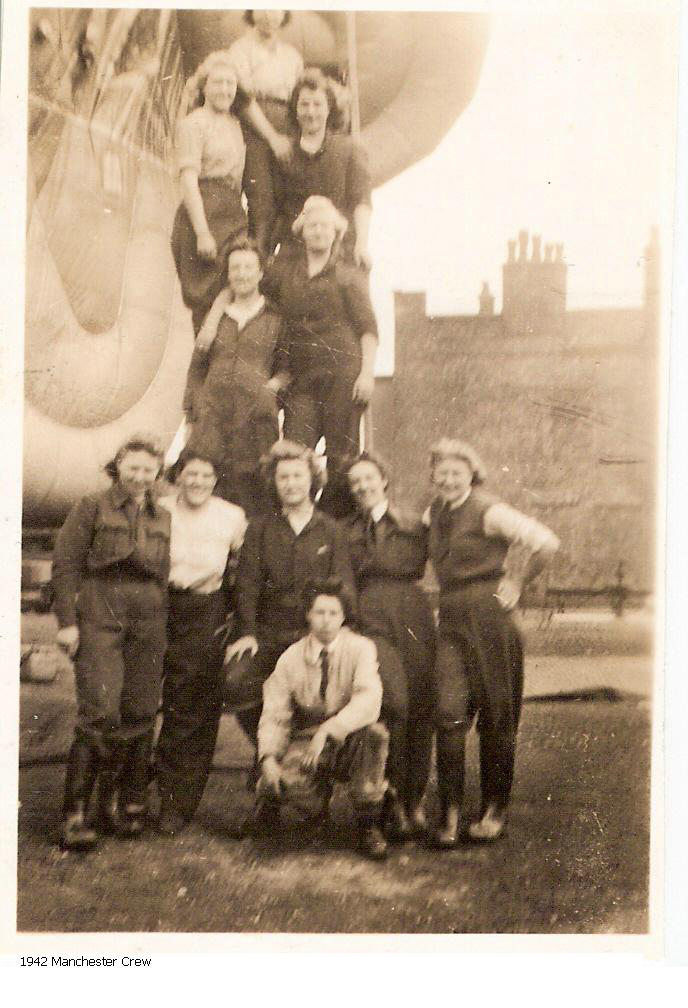 1942 Manchester Crew Note the tall stepladder for working on the balloon.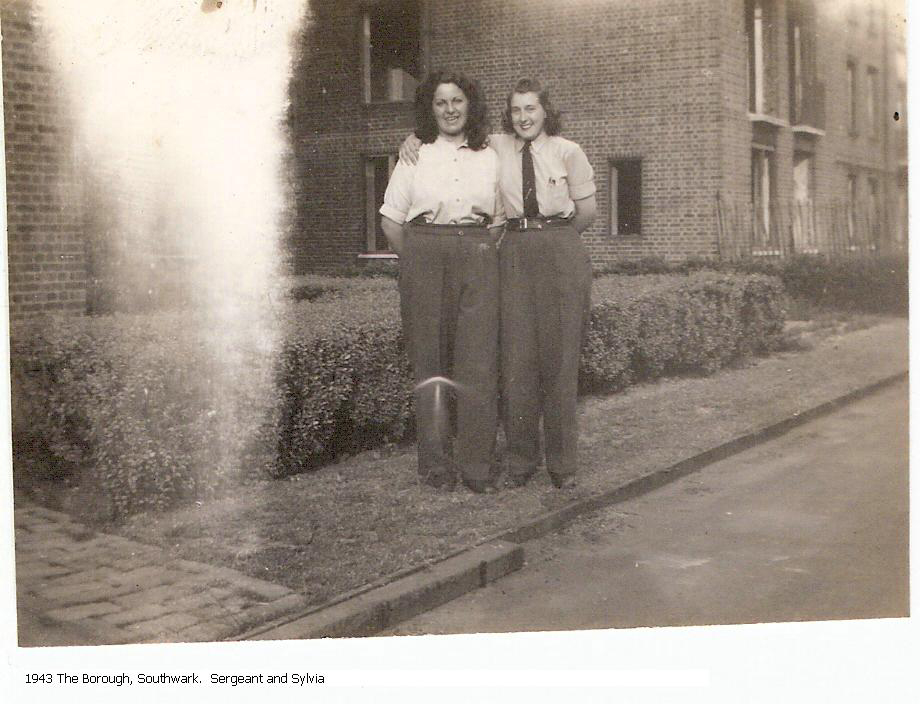 1943 The Borough Sergeant and Sylvia