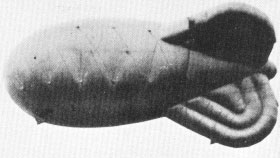 Click for Dorothy (Doff) Hunt, LACW 2027976
THE DOROTHY (DOFF) HUNT ARCHIVE 3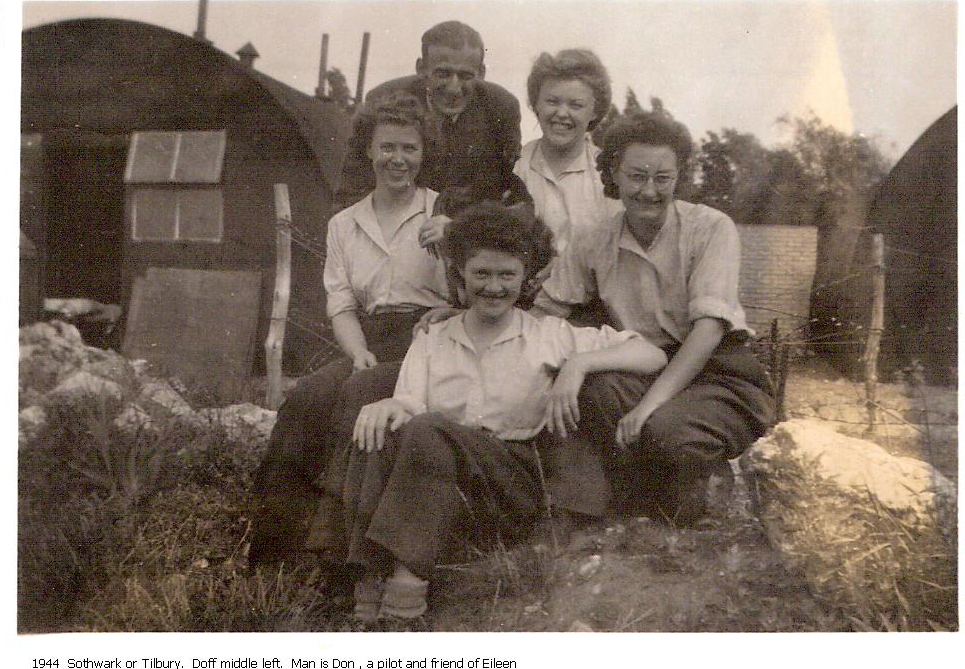 1944 Southwark or Tilbury, Doff is middle left, the man is a pilot called Don and a friend of Eileen.
Doff front left. A smoker with a "NO Smoking" sign! This was because of the flammability of hydrogen
Looks like The Serpentine in the background?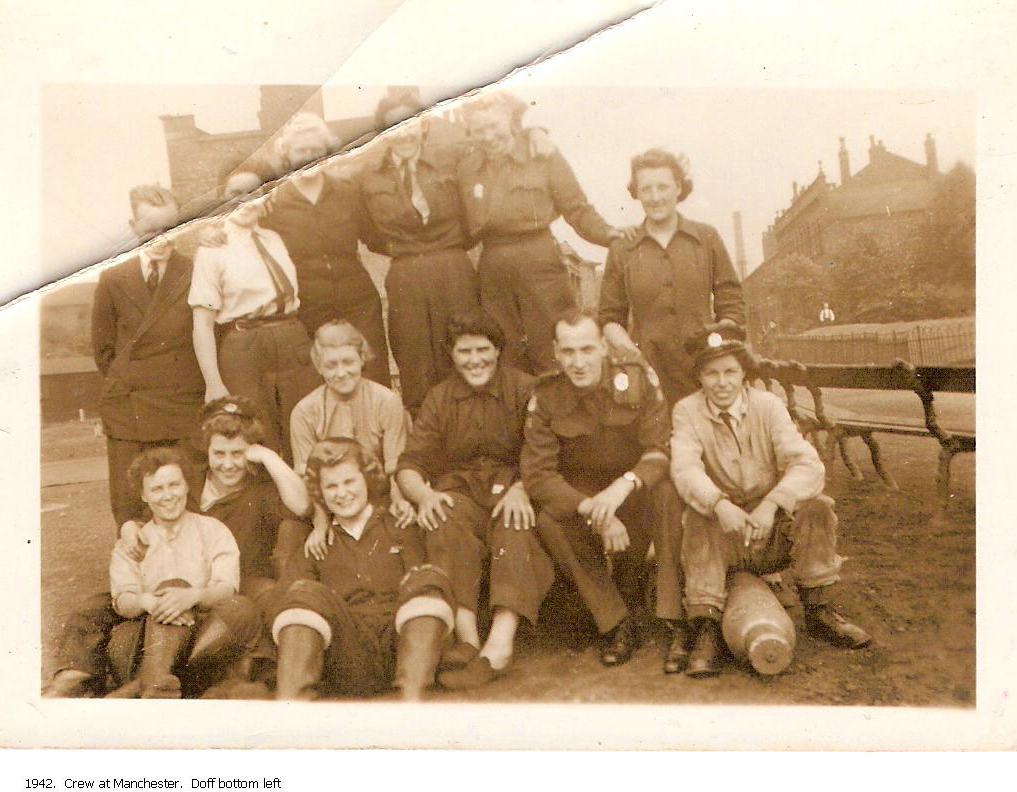 Crew at Manchester. Doff is at the bottom left.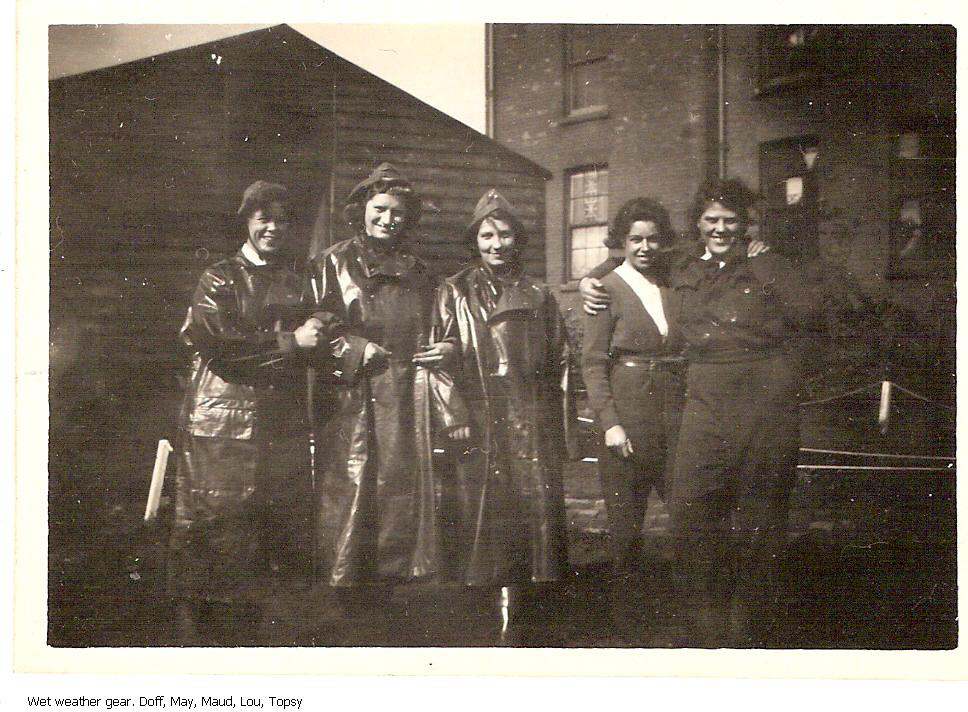 Wet weather gear for all that nice WWII weather. Doff, May, Maud, Lou, Topsy