Edgar Garwood and 980 Squadron
He was sent to Royal Air Force Hook in Surrey and in March 1942 embarked in March 1942 aboard the QMVS Dominion Monarch. Originally they were destined for the Far East but Rangoon had fallen and their final destination was uncertain. They were entrained for Liverpool and embarked on Dominion Monarch as soon as they had left the railway station. They sailed in a convoy that included the carrier Indomitable. They sailed to Freetown, Capetown and then on to Bombay. They were disembarked and went by rail to Deolali and after some time were sent back to Colaba Camp and then embarked on HMT Dilwara for Abadan, Iran. HMT Dilwara sailed alone and relied on her fast speed to outrun any U boats. They were given the task of defending the enormous oil refinery there. This refinery supplied one fifth of the allied oil supplies and as such was a potential target for enemy action.
---
Click on the arrow at the end of the pictures to see all the pictures.............>>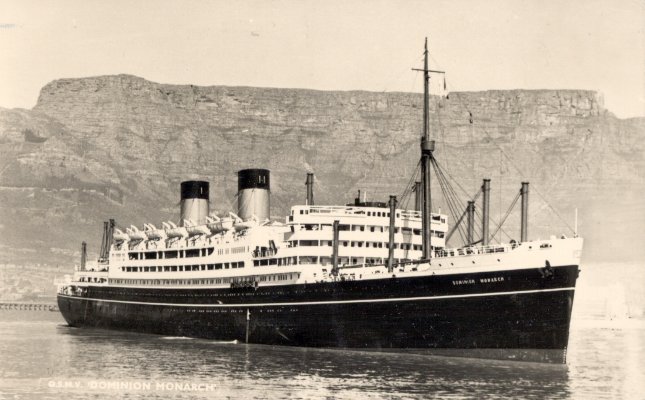 This was one of the most luxurious liners ever made. She was converted to a troopship for war service. She travelled the route to Australia / New Zealand and the UK. There were special deep freeze holds that were used to bring meat back to the Uk in peacetime. The holds were converted to accommodate troops using hammocks and scrambling nets to get up and down the hold.