428761 Sarah Eveline WHITE (Nee PITT)
Tim Cooper is trying to visit every cemetery and burial place in Northampton and photograph war graves,
not just the commonwealth ones, but other grave stones that mention family members that have been
killed in action.
He then researches them and uploads them to a Facebook group that he runs called:
Village War Memorials at
-https://www.facebook.com/groups/village.warmemorials/
He recently came across a headstone which had the number rank and name of a W.A.A.F. Corporal
from 902 Balloon Squadron. This was at St Peter St Paul Church, Abington Park, Northampton
He asked if I could help identify her, which I did.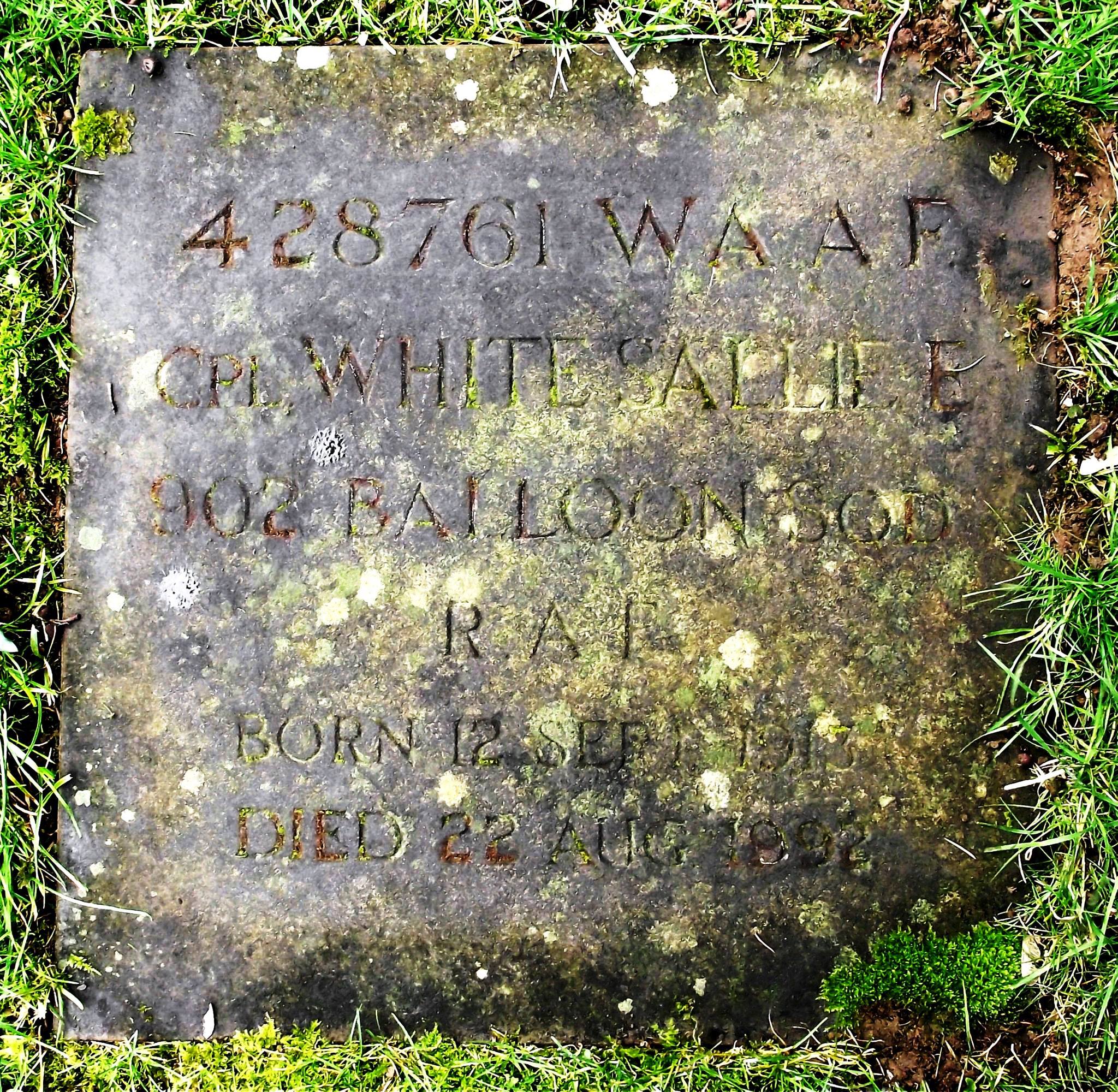 She was actually 428761 Sarah Eveline PITT and married 1836179 Melvyn WHITE in the first quarter of 1942.
Prior to that in 1939 she lived at 17 Burwood Road , Northampton C.B., Northamptonshire, England and
was listed in the 1939 Register as a single female, working as a manageress of a confectionary and
sweetstuff business.
The RAF has her clearly down as Sarah Eveline not Sallie, so presumably Sallie was a name she was known by.
She was born 12th September 1913 and died 22nd Aug 1992, so clearly was not killed in action.
Her time in 902 Squadron was obviously an important enough event for her to wish to have it recorded
on her headstone.
If anyone can add more to her story please contact me.